INNOAESTHETICS® launches a specific line to improve dry skin or xerosis, its medical term, comprehensively and long-lastingly.
Xerosis is a common skin ailment that makes your skin dry and hinders its ability to absorb moisture and hold it. As a result, the skin loses vitality and elasticity, looking dull and turning rough to the touch. For many, it can also become scaly and cracked in certain body areas and feel tight – which is quite uncomfortable.
Getting rid of dry skin is so unlikely that it is considered a skin type instead of a skin condition.
Therefore, people with xerosis are obliged to use moisturizing creams and lotions at least twice a day to cope with it and prevent it from getting worse. Fortunately, science and cosmetics nowadays offer a huge range of solutions to replenish the skin and deeply moisturize it, which hugely helps to have it under control and improve its texture and appearance.
In this article, we are havig a look at the INNOAESTHETICS® new product line for dry skin, XEROSKIN.
XEROSKIN, A SPECIFIC LINE OF SKIN SOLUTIONS TO IMPROVE DRY SKIN OR XEROSIS
A set of products that include in-office professional solutions and at-home skincare products to deeply moisturize the skin. They help to restore the Natural Skin Moisturizing Factor (NMF), strengthen the skin acid mantle, and prevent Trans Epidermal Water Loss (TEWL).
Once the skin recovers its moisture, its appearance improves drastically. A well-moisturized skin gains elasticity, firmness, resilience, and luminosity. The lack of vitality and dull tone disappear, giving place to healthy-looking, plump, and supple skin.
In-Office
It is a two-step soft chemical peel specifically designed to moisturize and improve the condition of dry skin. First, Step 1 exfoliates dead cells, getting rid of flaky skin, and prepares the skin to better absorb the ingredients in Step 2, optimizing their effects. Then, Step 2 restores the moisture levels of the skin and, most importantly, repairs the acid mantle, which helps to prevent skin dryness in the long term.
The number of sessions and intervals should be determined by the professional according to the needs of the patient.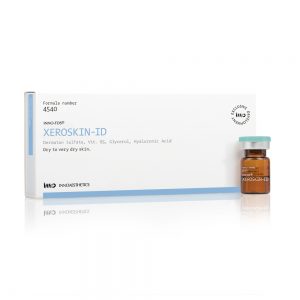 Transdermal solution that deeply moisturizes the skin from the inside, also improving elasticity, firmness, and glow. This potent formula also strengthens both the hydrolipid mantle and the skin barrier, thus enhancing skin defenses and preventing dehydration. Its highly moisturizing properties plump the skin up immediately, leaving a much younger-looking and attractive appearance.
The number of sessions and intervals should be determined by the professional according to the needs of the patient.
These two professional products can be used alone or complement each other. Combining the peel with the transdermal solution offers outstanding results.
At-Home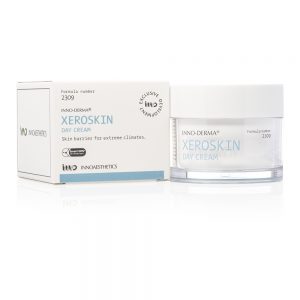 Highly moisturizing and nourishing day cream for dry skin or xerosis. Its skin-replenishing ingredients enrich the skin, providing all moisture and nutrients needed. Moreover, it helps to restore and keep the balance of the hydrolipid mantle and forms a barrier against external stressors, being also ideal for protecting the skin from harsh climates. It immediately soothes tightness and dryness and leaves the skin full of vitality.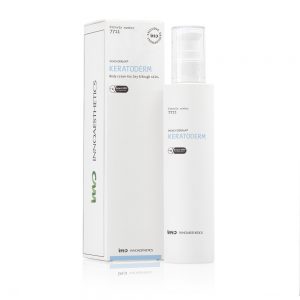 This rich but fast-absorbing body moisturizer comforts and replenishes the skin within seconds. You can expect highly moisturizing effects with no sticky sensation at all. On the contrary, it immediately absorbs, leaving the skin supple and soft to the touch.
Although these moisturizing creams are designed to satisfy the needs of dry skin, anyone can use them. If you think you are exposed to extreme weather (which highly dries the skin) or need an extra boost of moisture, these creams will help you enrich your skin. They include no perfumes, so the risk of allergies or intolerances is remote.
Remember that moisture is essential to keep your skin healthy and helps slow down skin aging. A well-moisturized skin is more attractive, firm, and elastic.