Our extensive product range includes high-quality solutions for aesthetic professionals and end-users. Products formulated with innovative active ingredients that work in perfect synergy to achieve the best results and meet users' expectations. All our products are endorsed by doctors and dermatologists.
INNO-CE®– Injectable Hyaluronic Acid
INNO-TDS®– Transdermal Solutions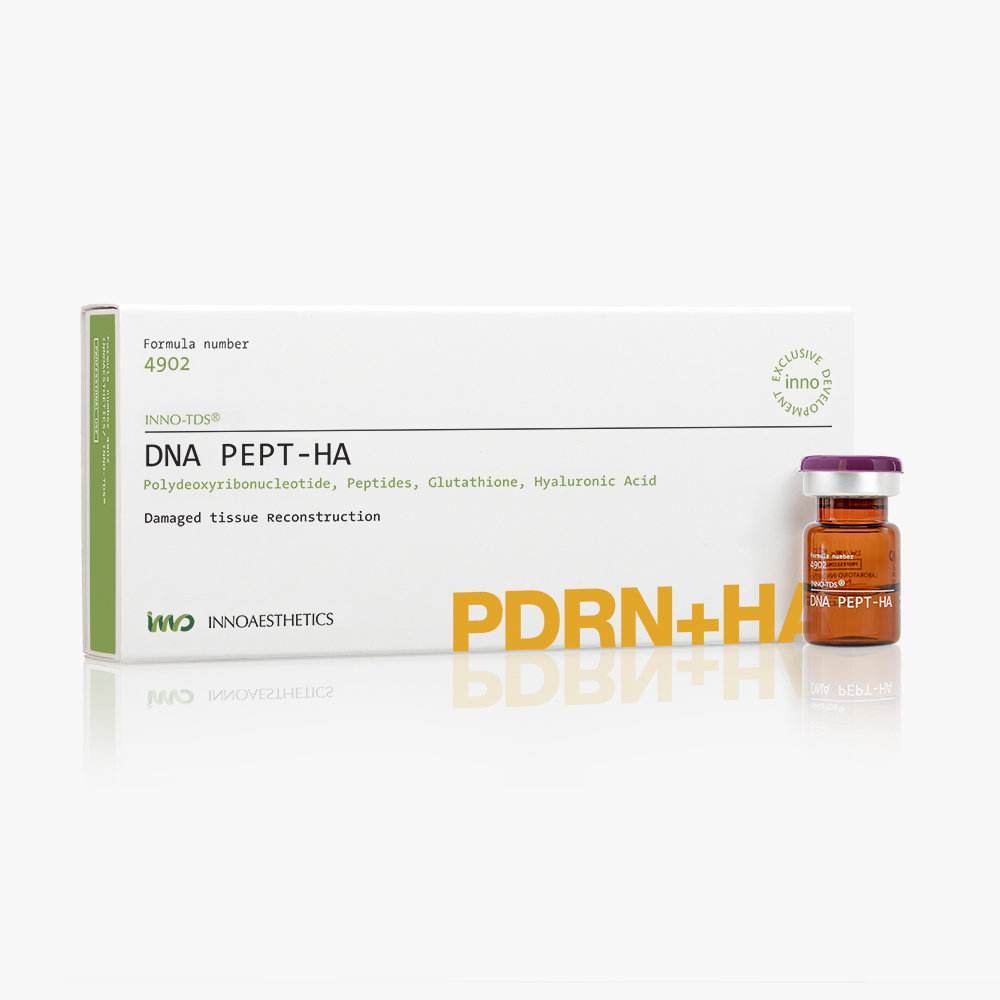 DNA PEPT-HA
Boosts collagen synthesis to reconstruct the skin.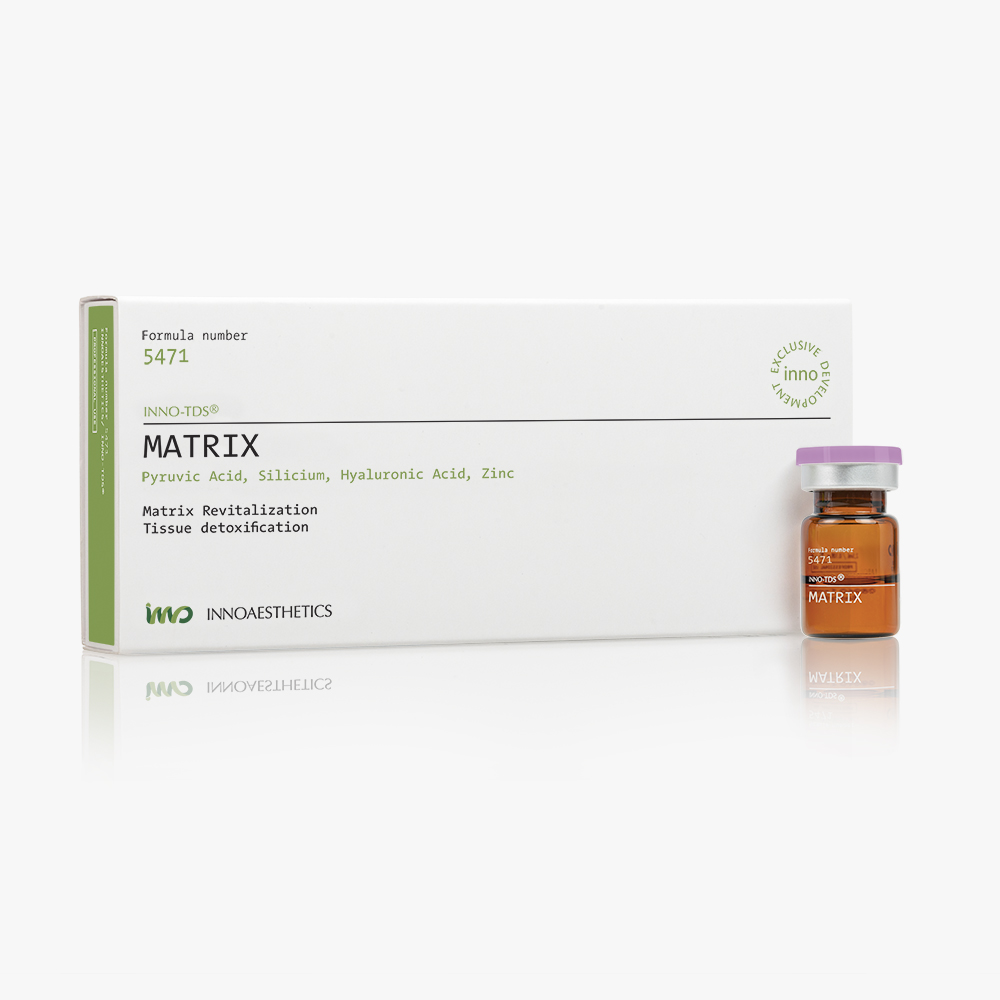 MATRIX
Intense dermal biorevitalization.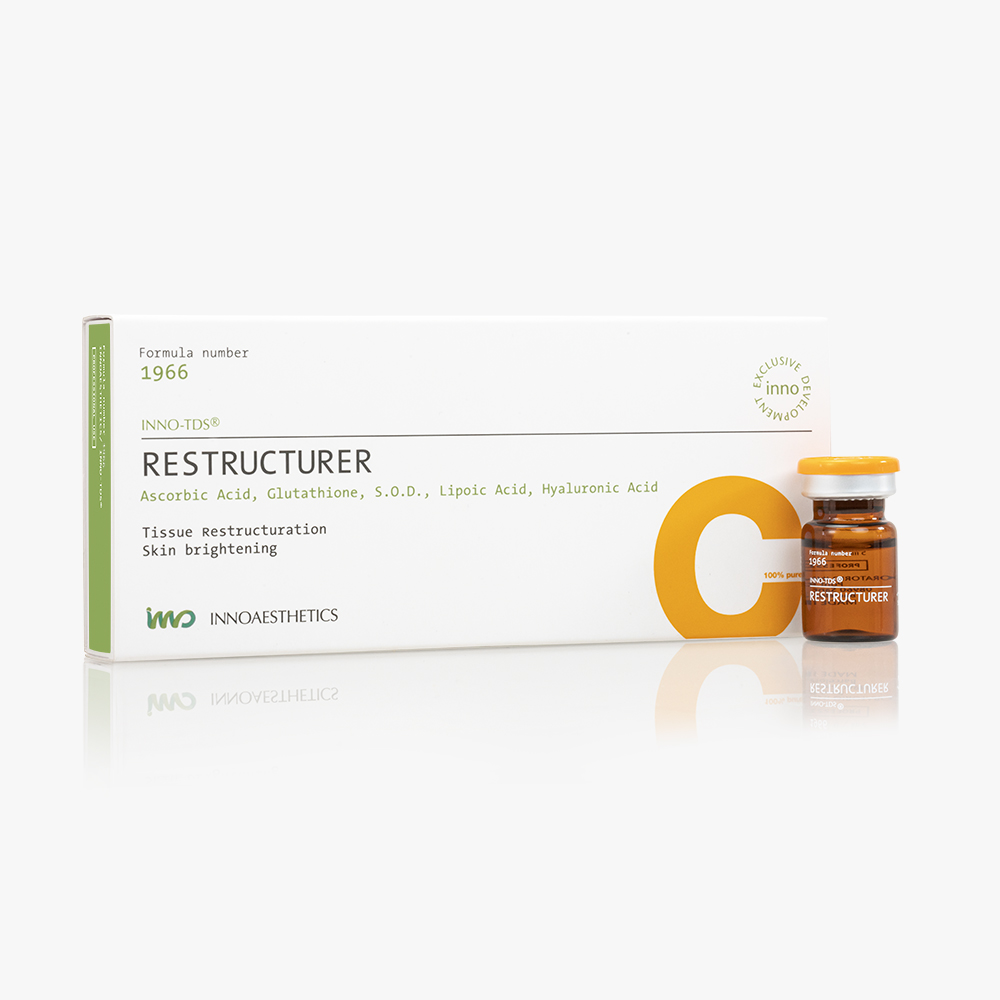 RESTRUCTURER
Prevents and reduces oxidative stress.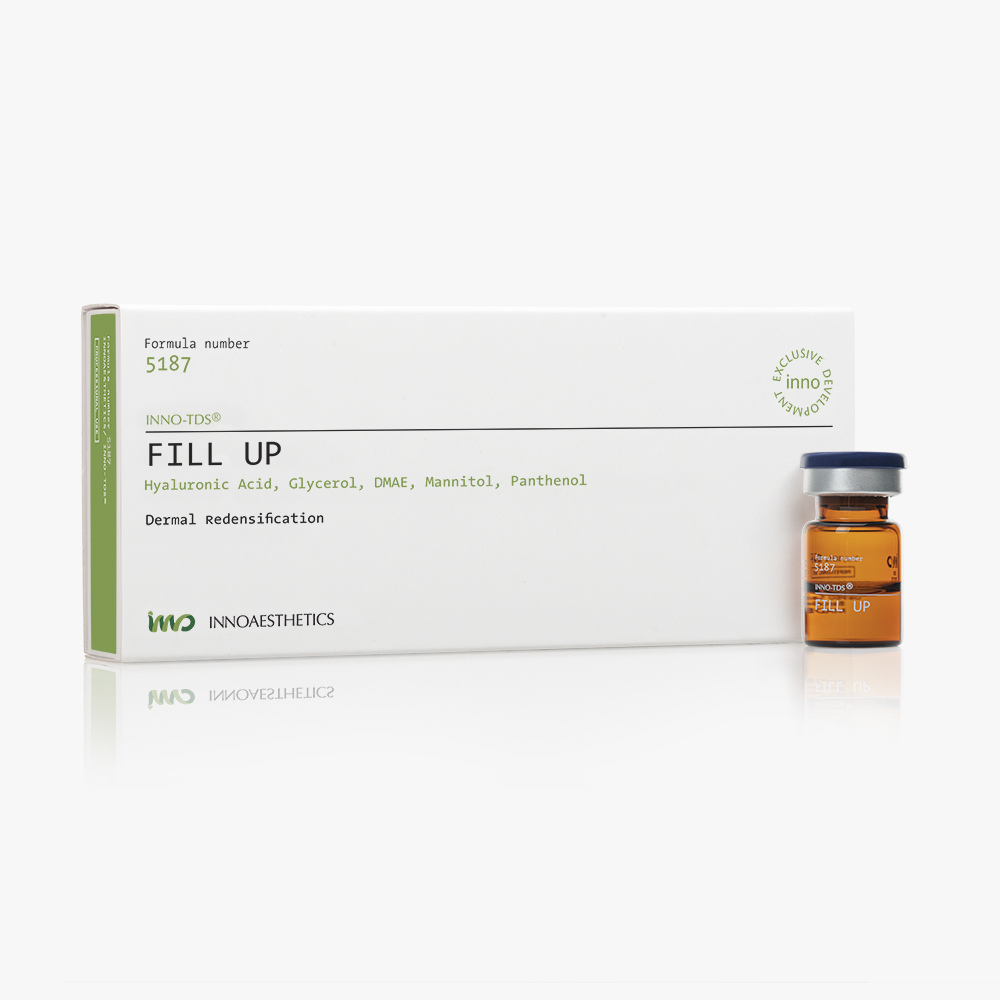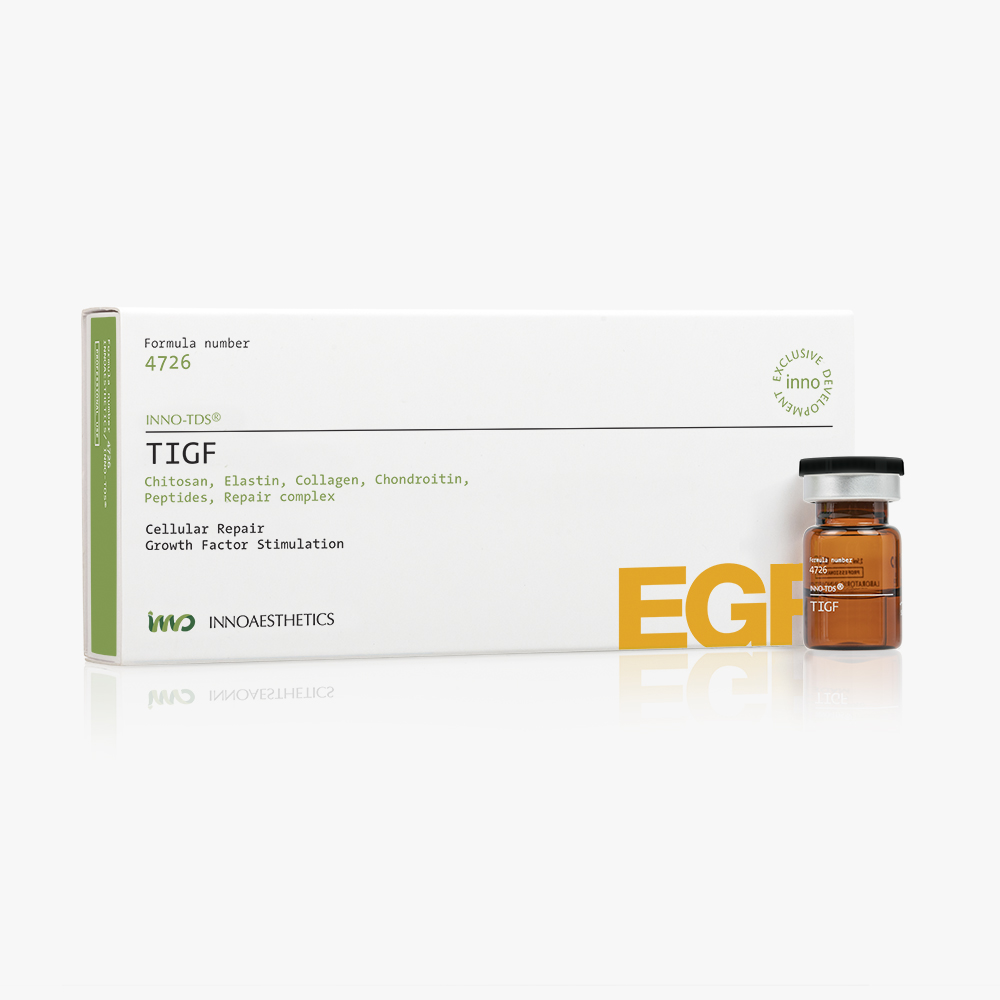 TIGF
Growth factor induced therapy for skin rejuvenation.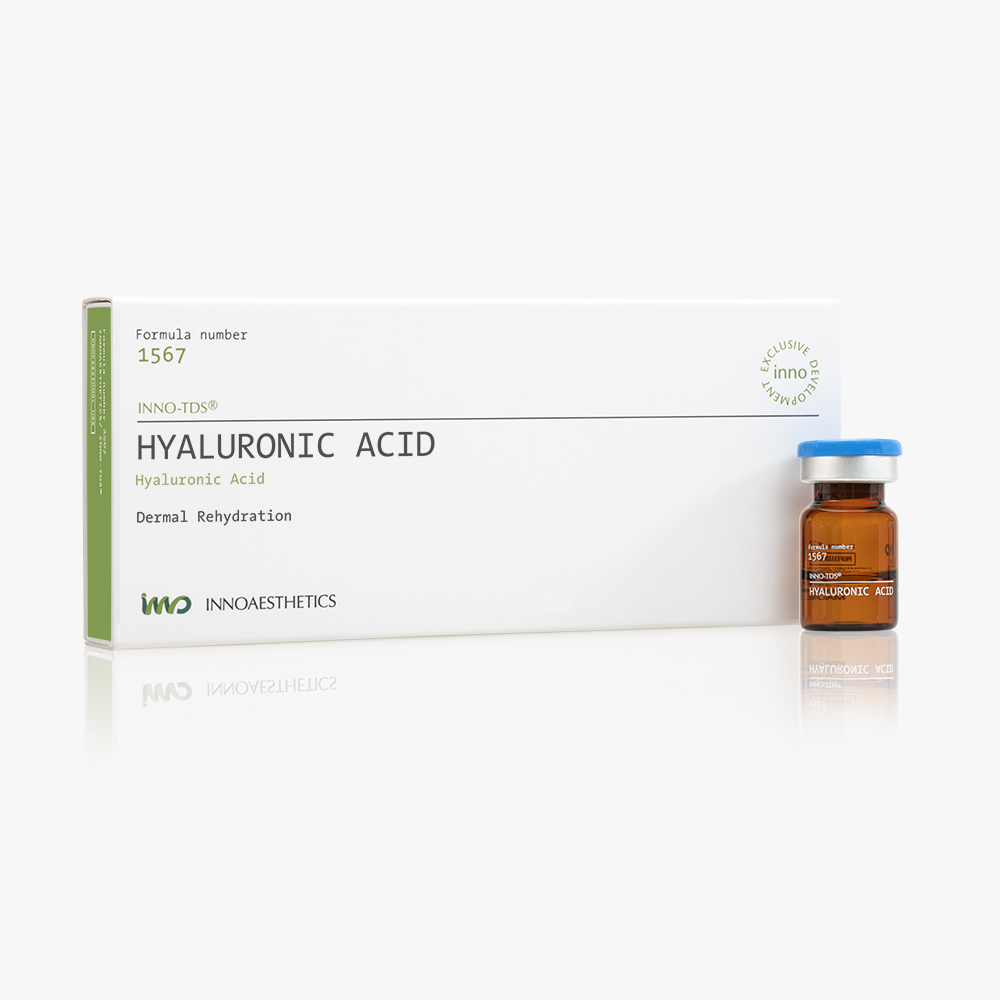 HYALURONIC ACID
Hyaluronic acid for extreme skin hydration.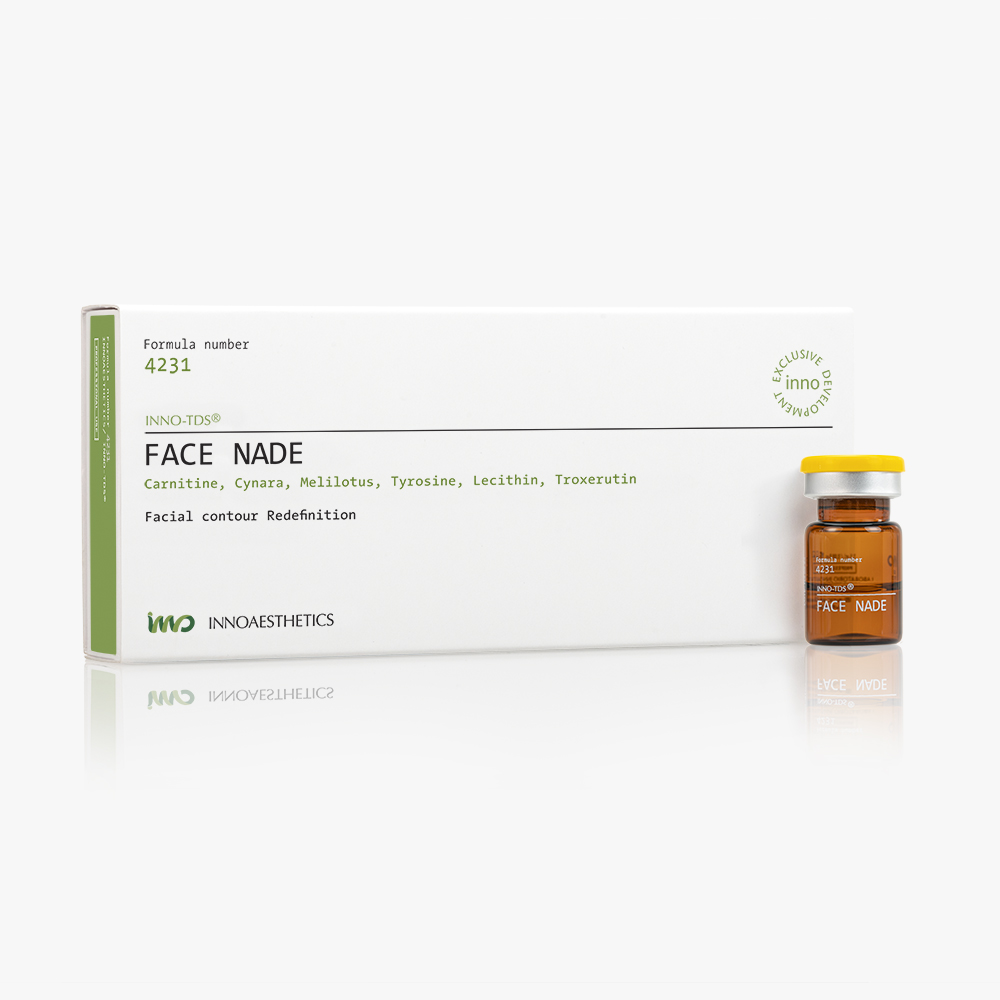 FACE NADE
Advanced face contouring treatment.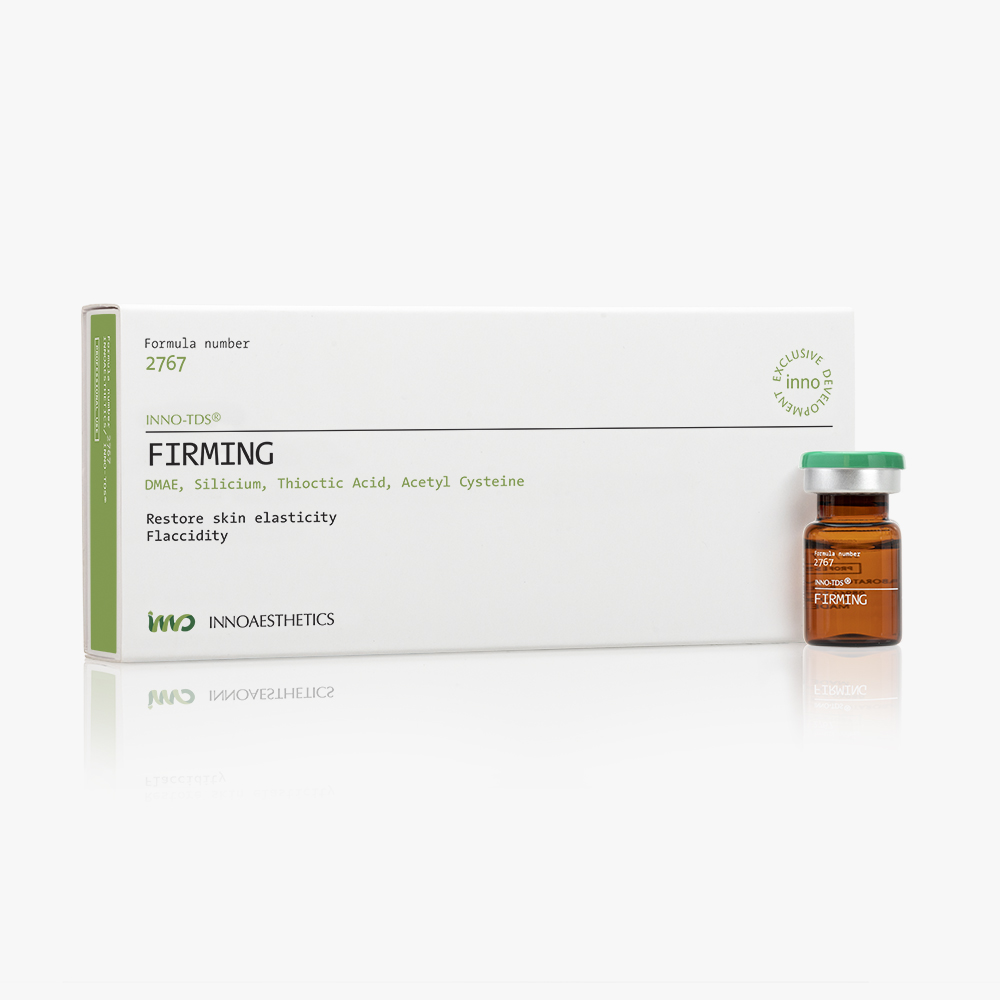 FIRMING
Visibly restores and improves skin firmness.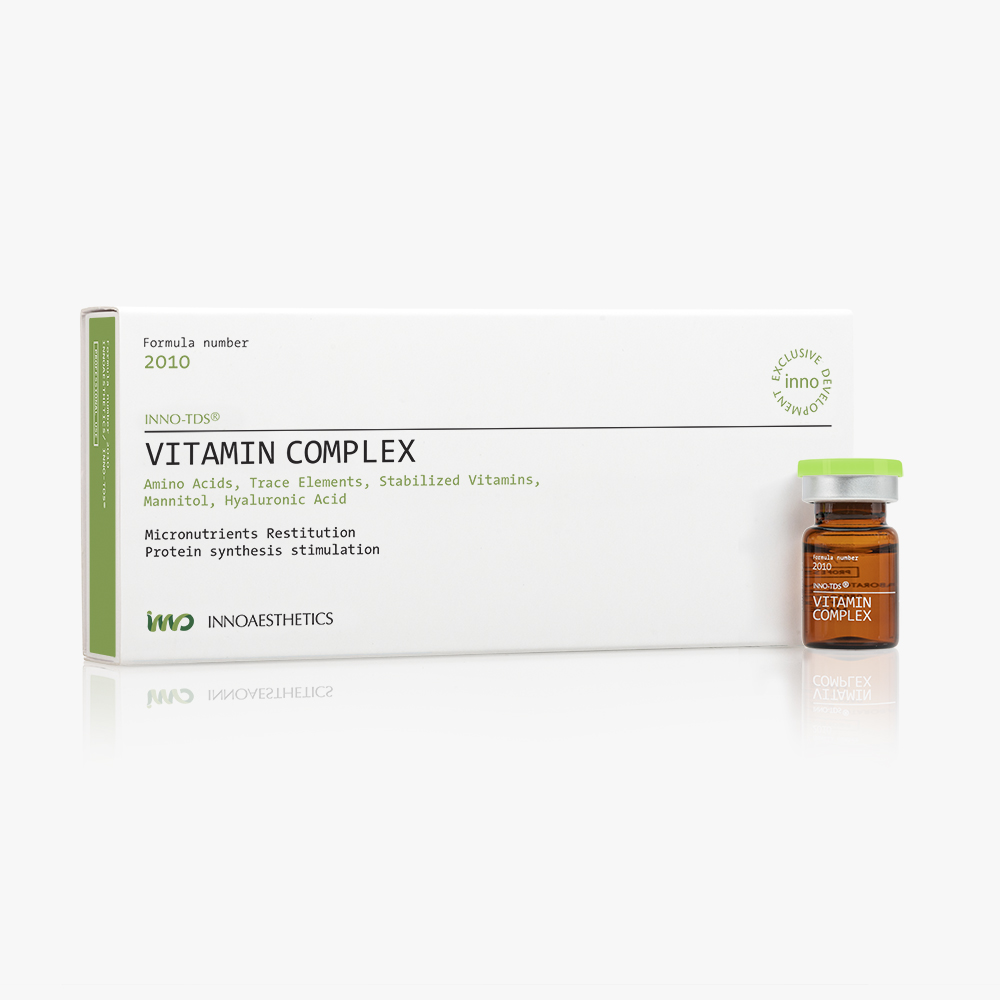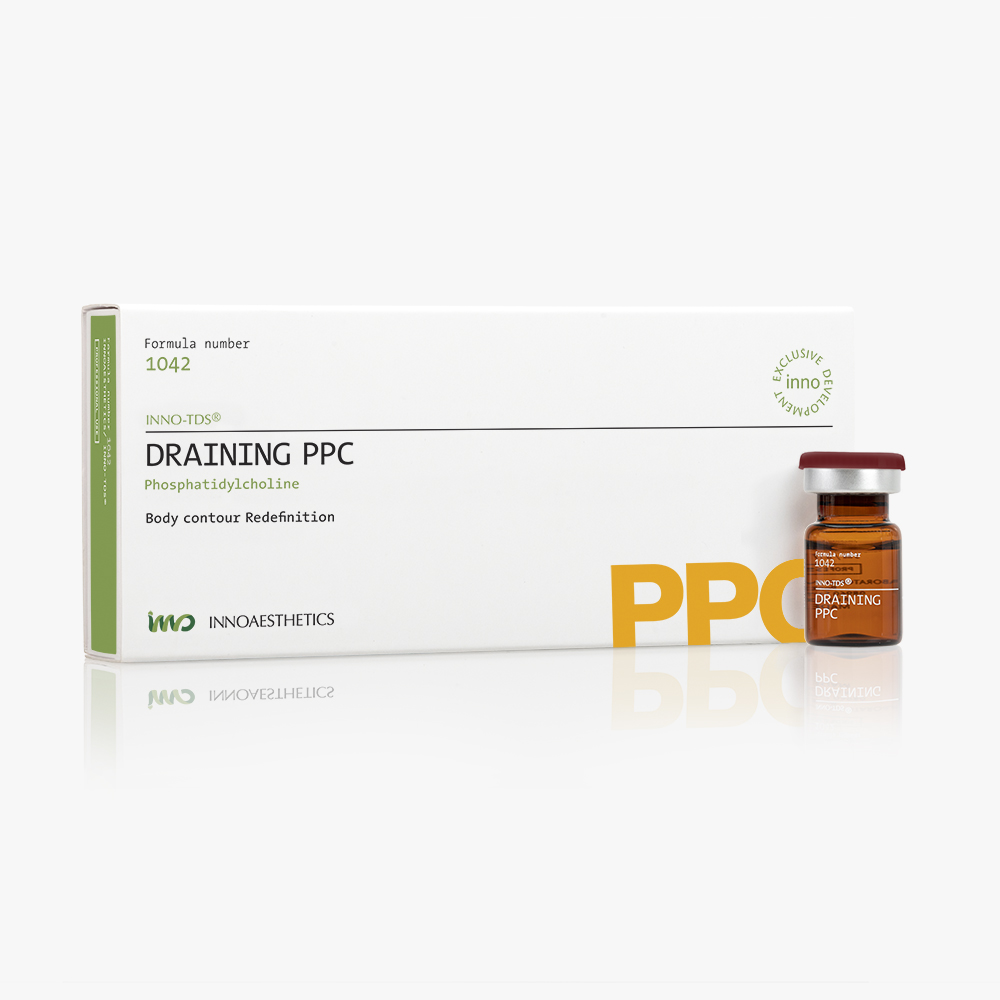 DRAINING PPC
Reduces localized fat and redefines the body silhouette.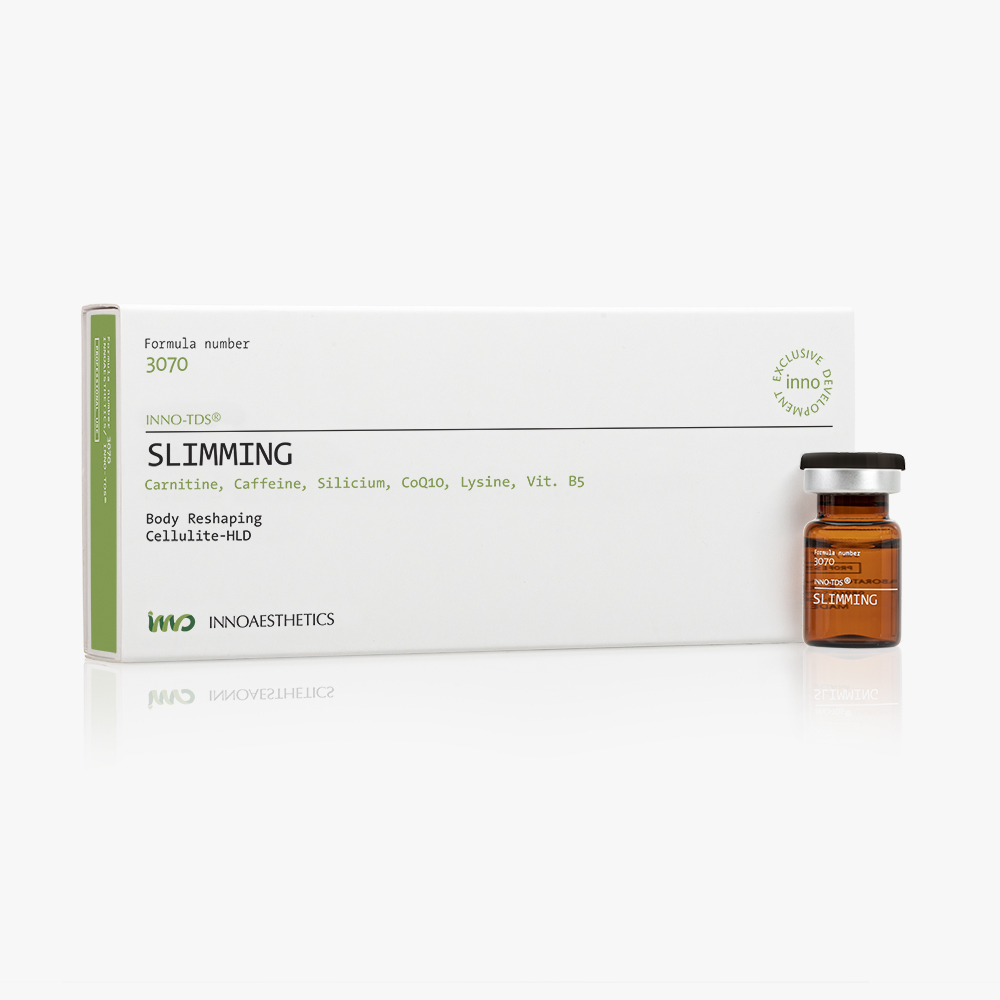 SLIMMING
Lipolytic agent that reduces the appearence of cellulite.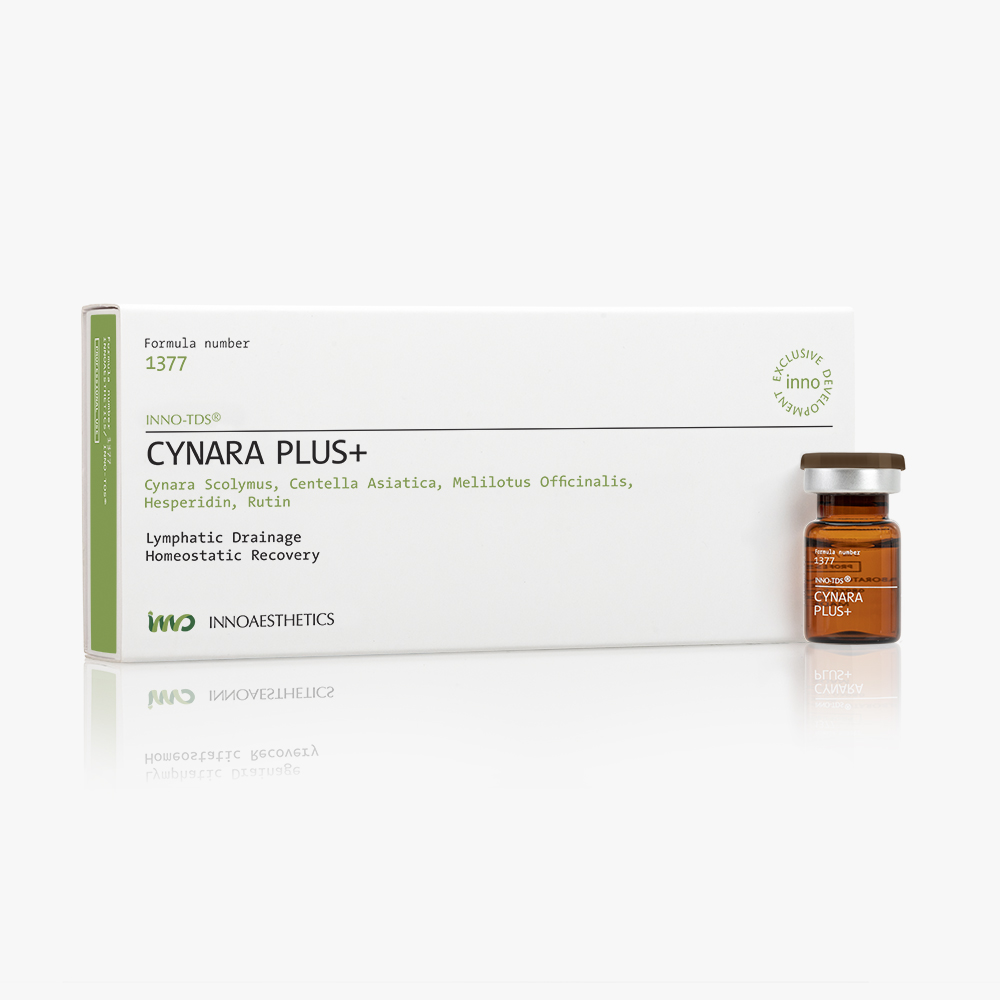 CYNARA PLUS+
Reduces water retention and cellulite.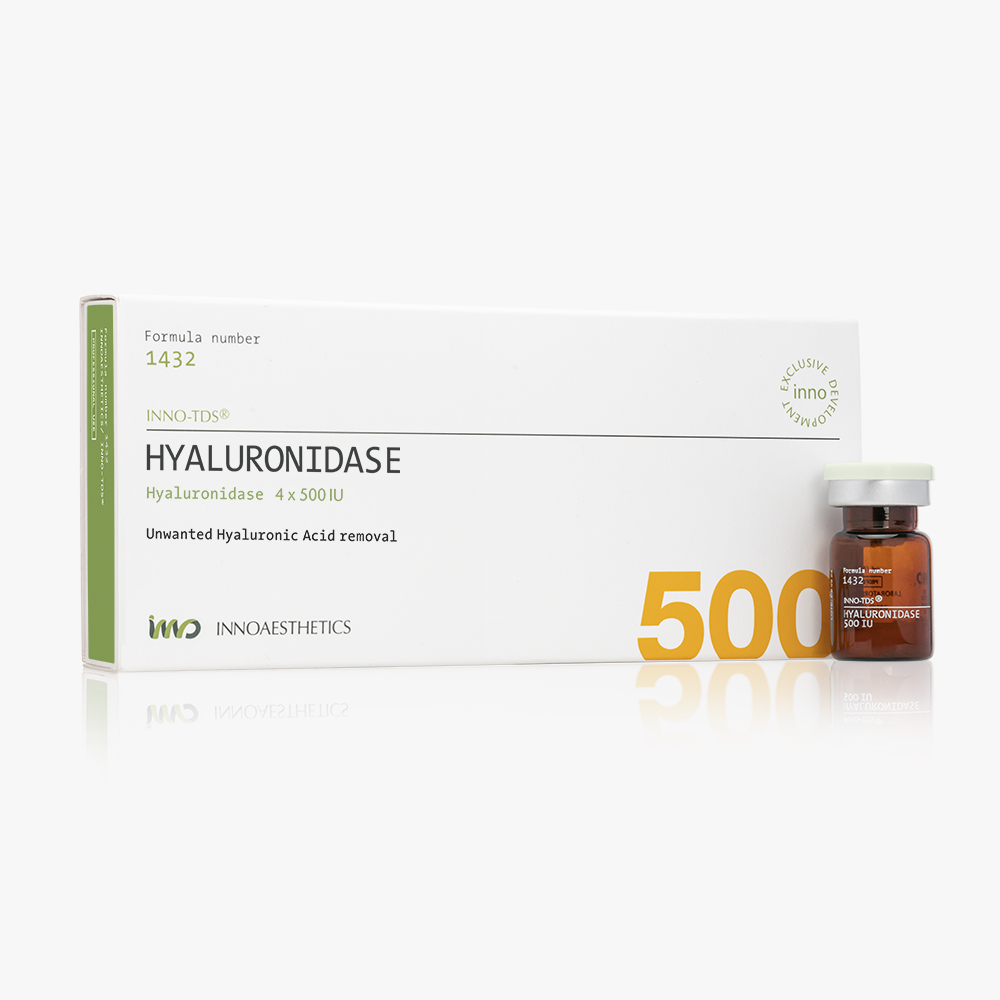 HYALURONIDASE
Hyaluronidase effectively reverses the effects of HA fillers.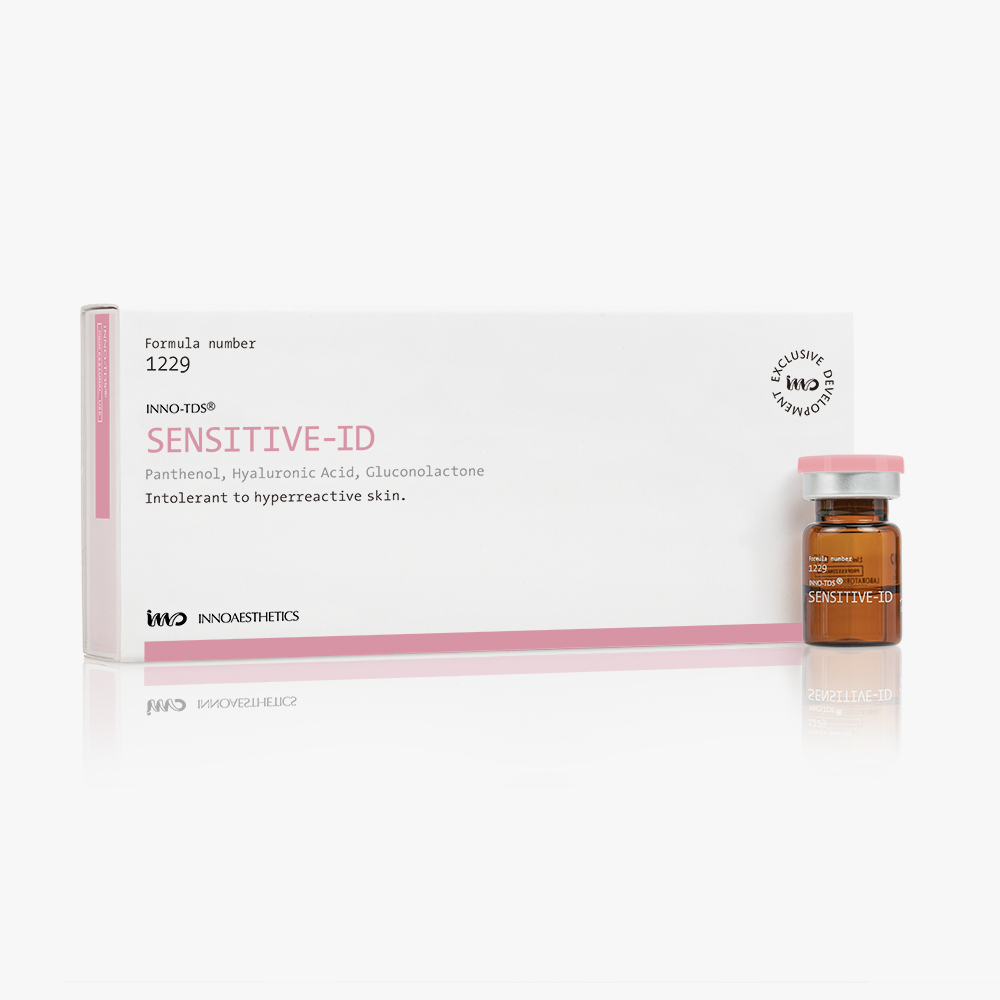 SENSITIVE-ID
Skin strengthening solution for sensitive skin.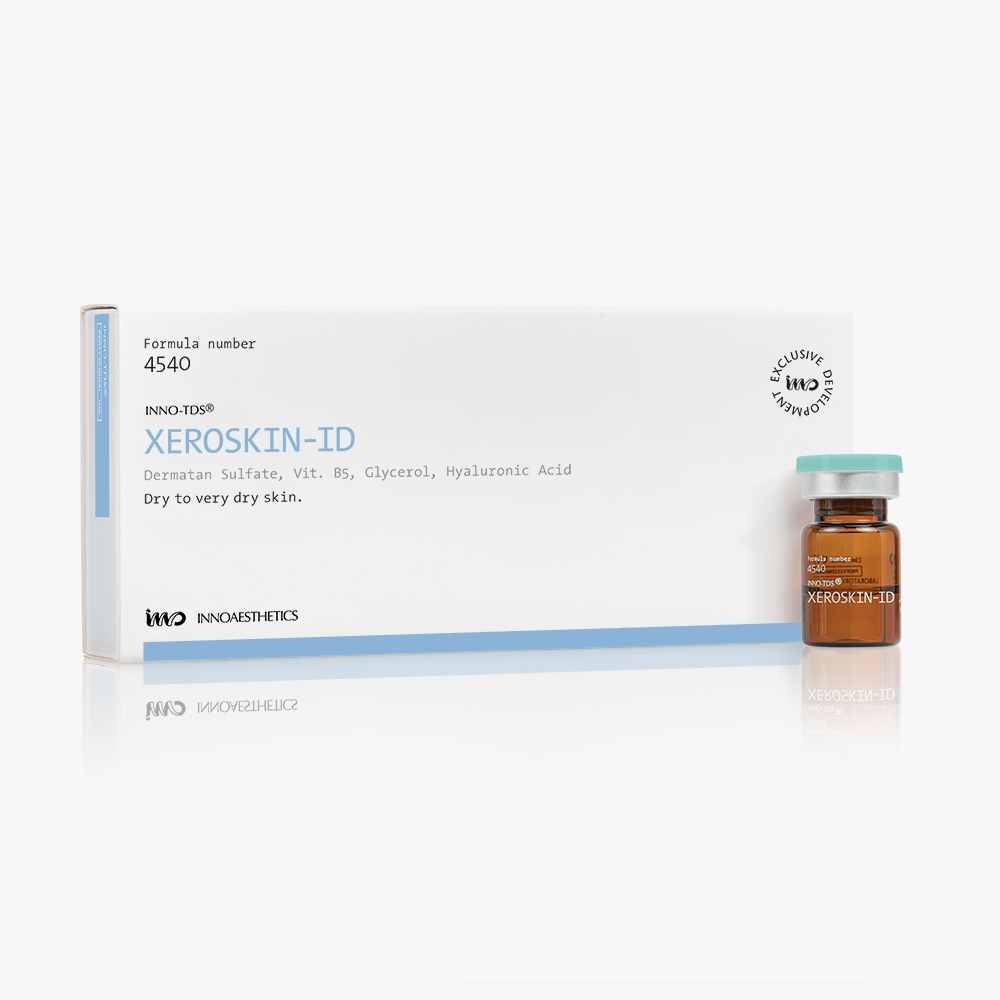 XEROSKIN-ID
Deep moisture for dry skin and xerosis.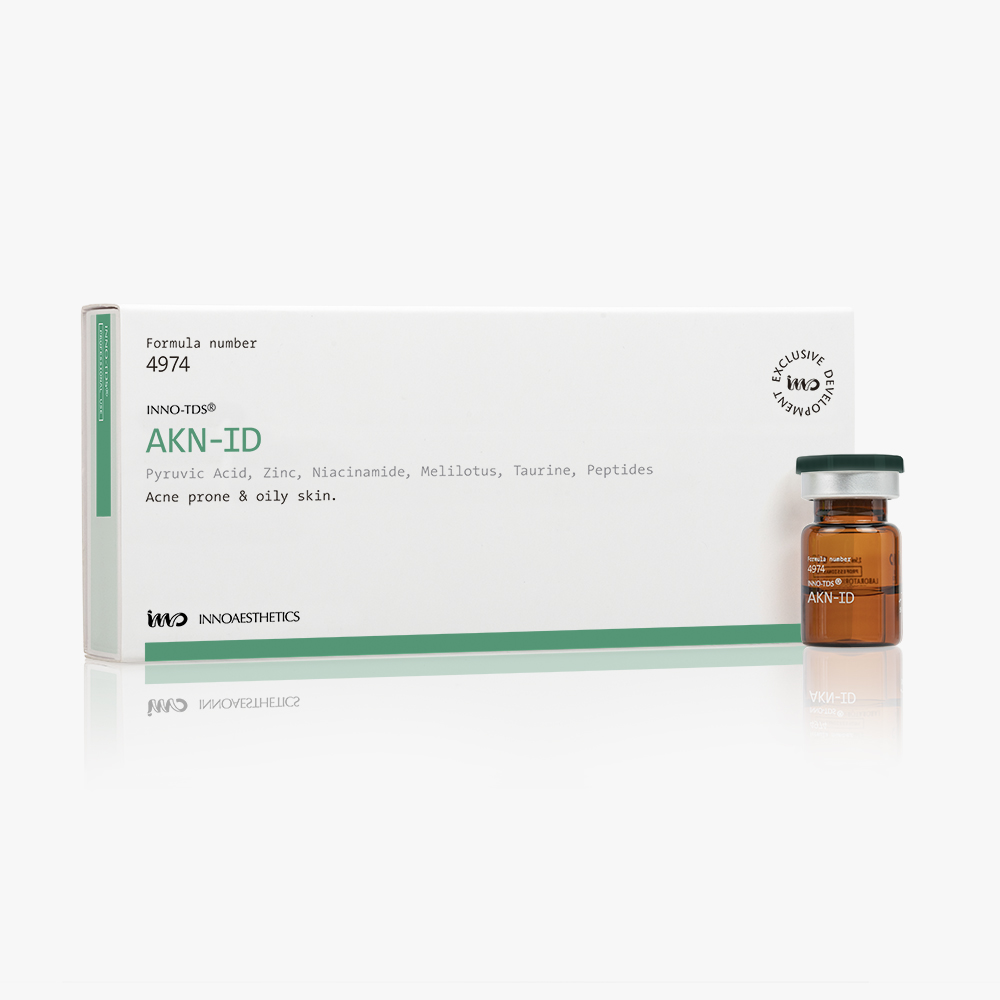 AKN-ID
Transdermal solution for acne-prone skin.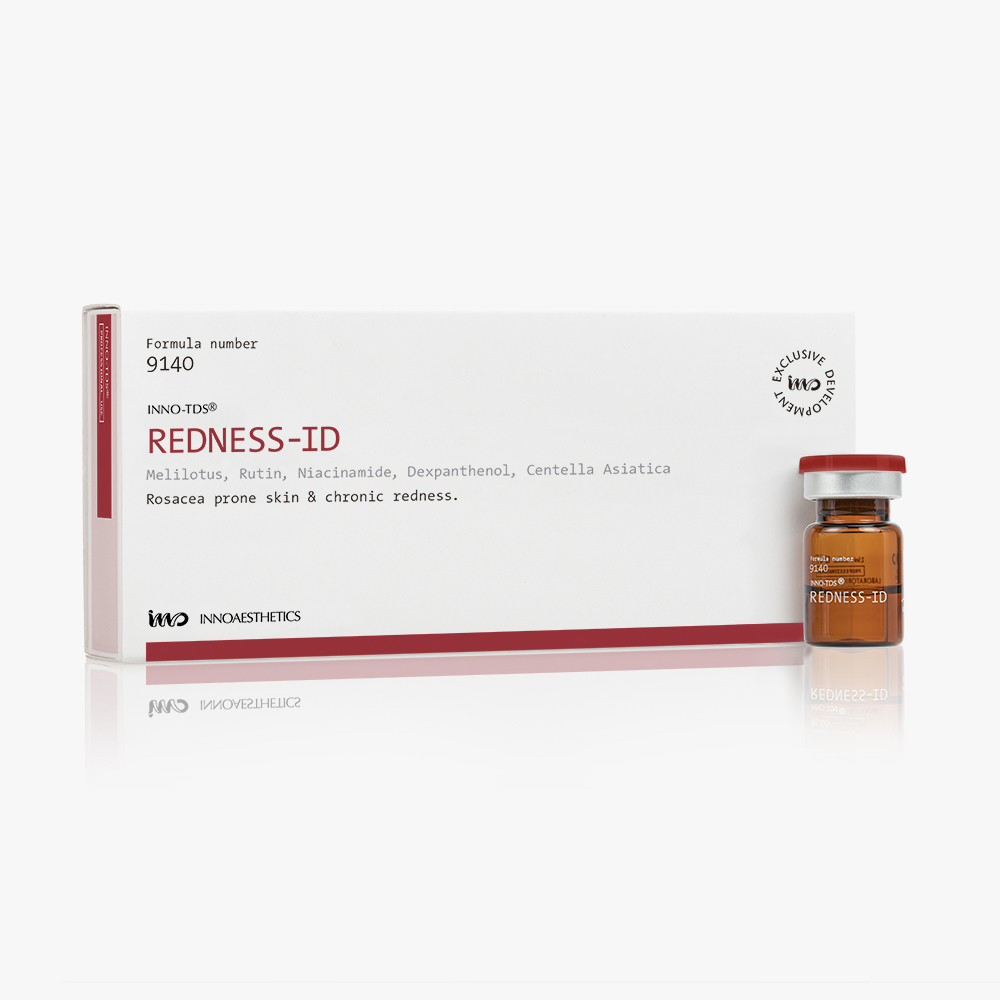 REDNESS-ID
Solution for rosacea and couperose-prone skin.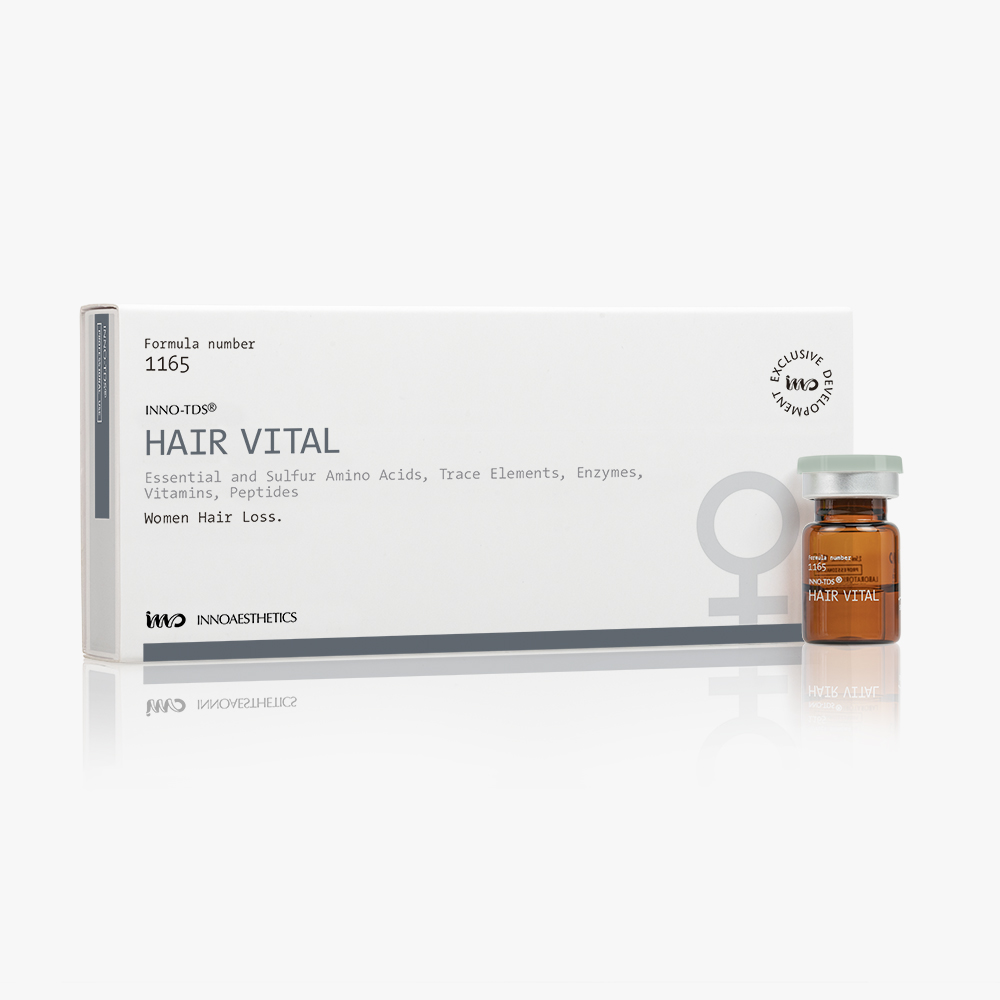 HAIR VITAL
Specific treatment for alopecia in women.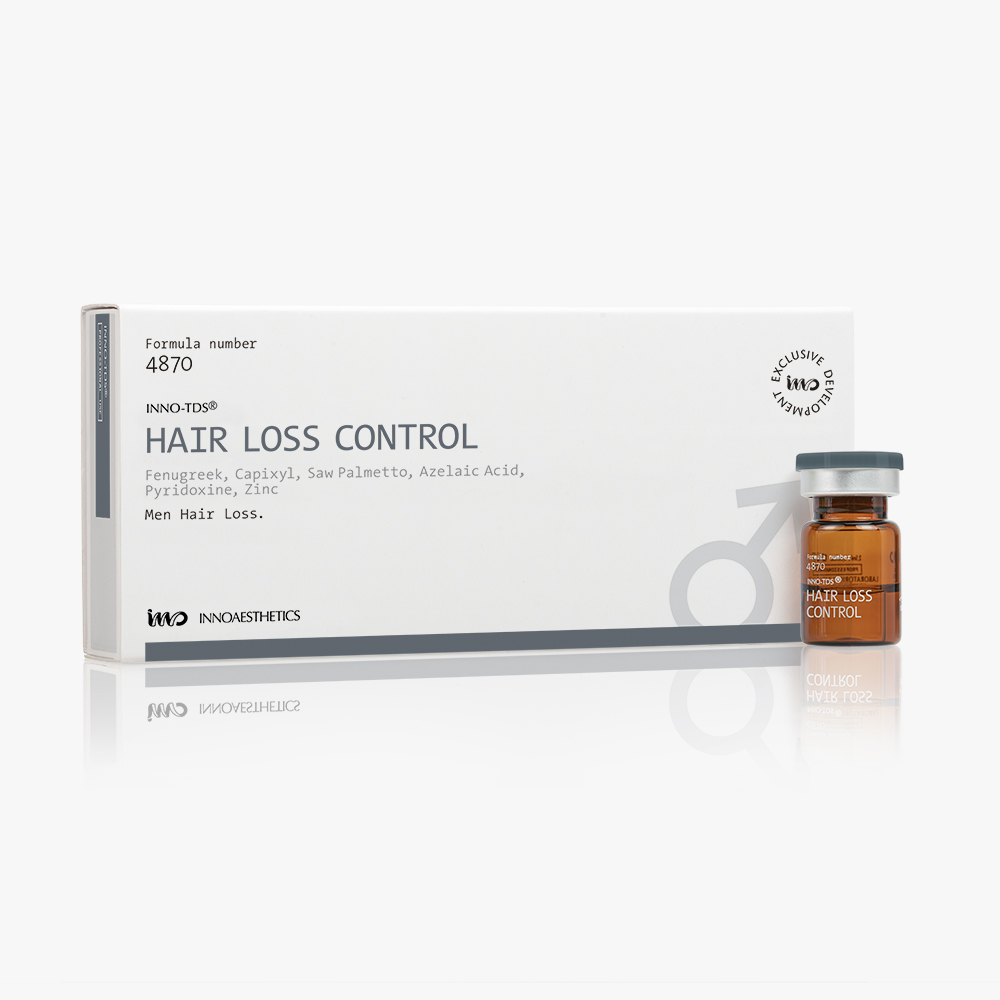 HAIR LOSS CONTROL
Specific treatment for male pattern baldness or androgenic alopecia.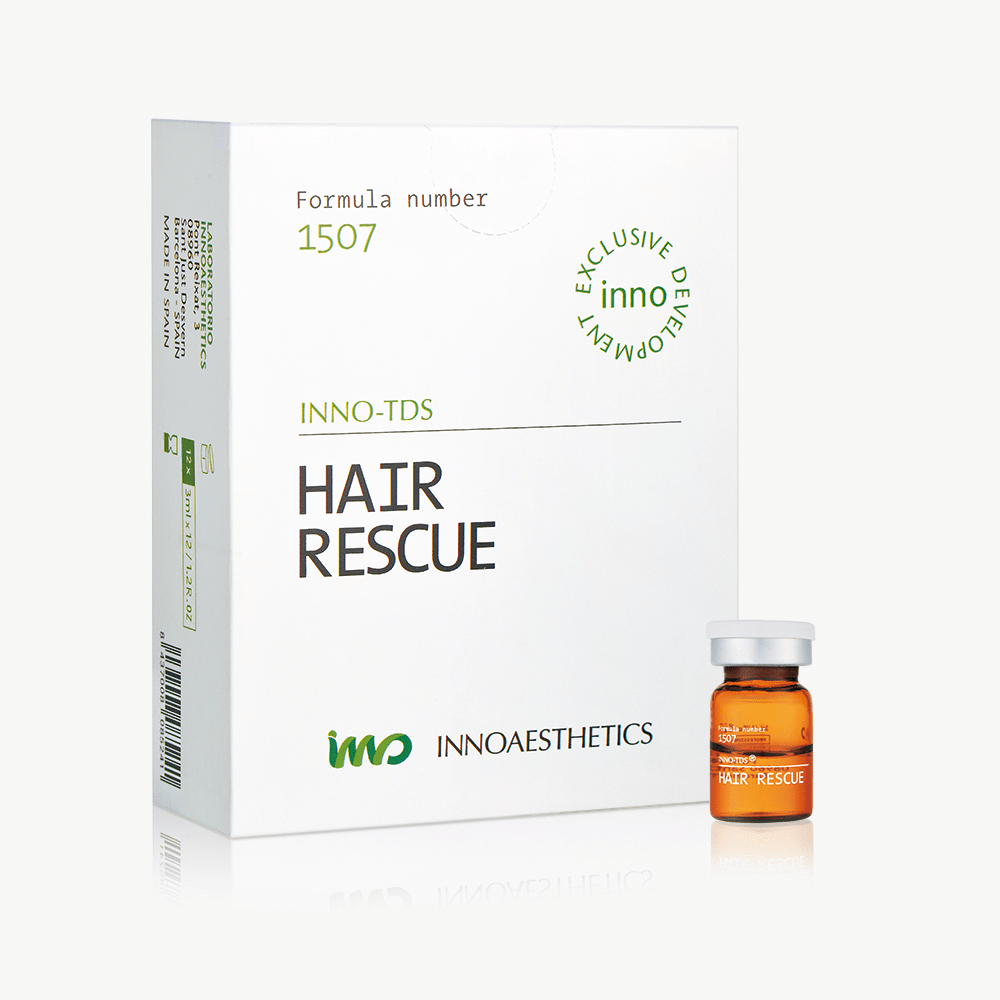 HAIR RESCUE
Specific treatment for male pattern baldness or androgenic alopecia.
INNO-EXFO®– Chemical Peels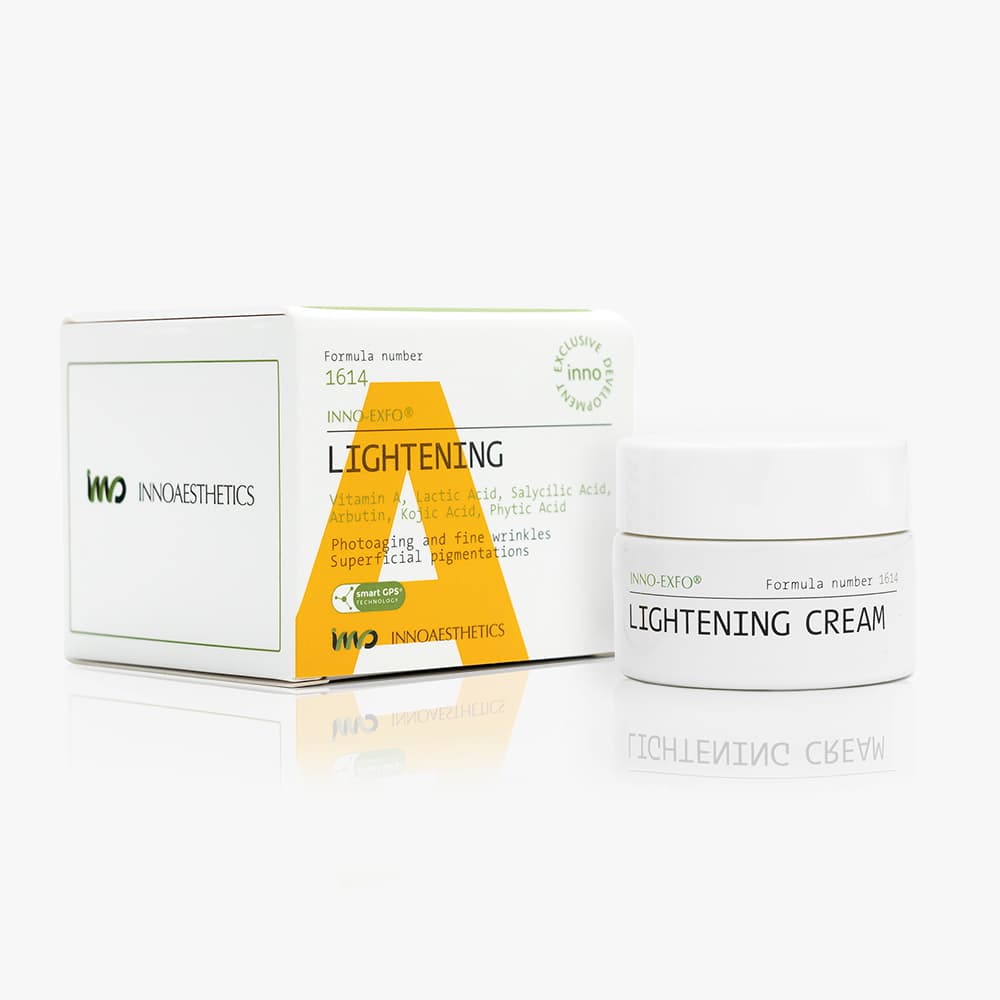 LIGHTENING
Reverses the signs of facial photoaging.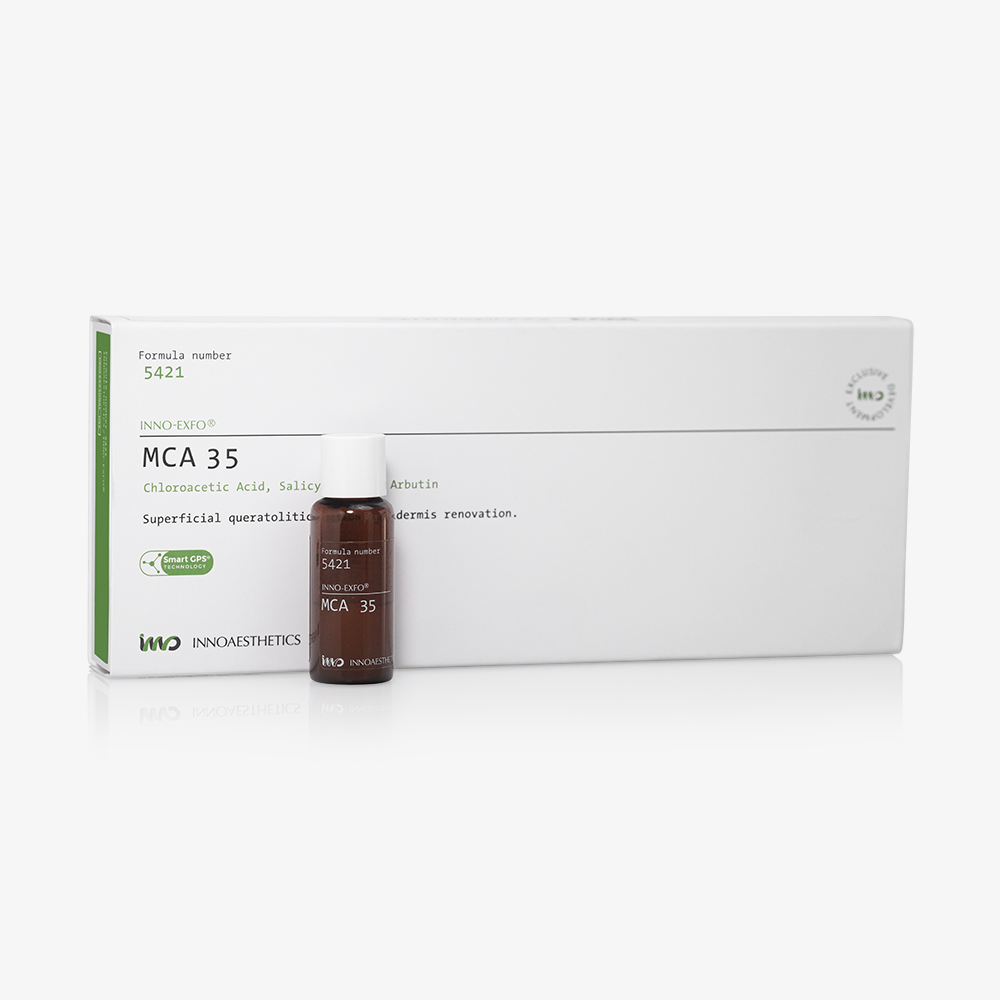 MCA 35
Chloroacetic Acid microexfoliation for skin revitalization.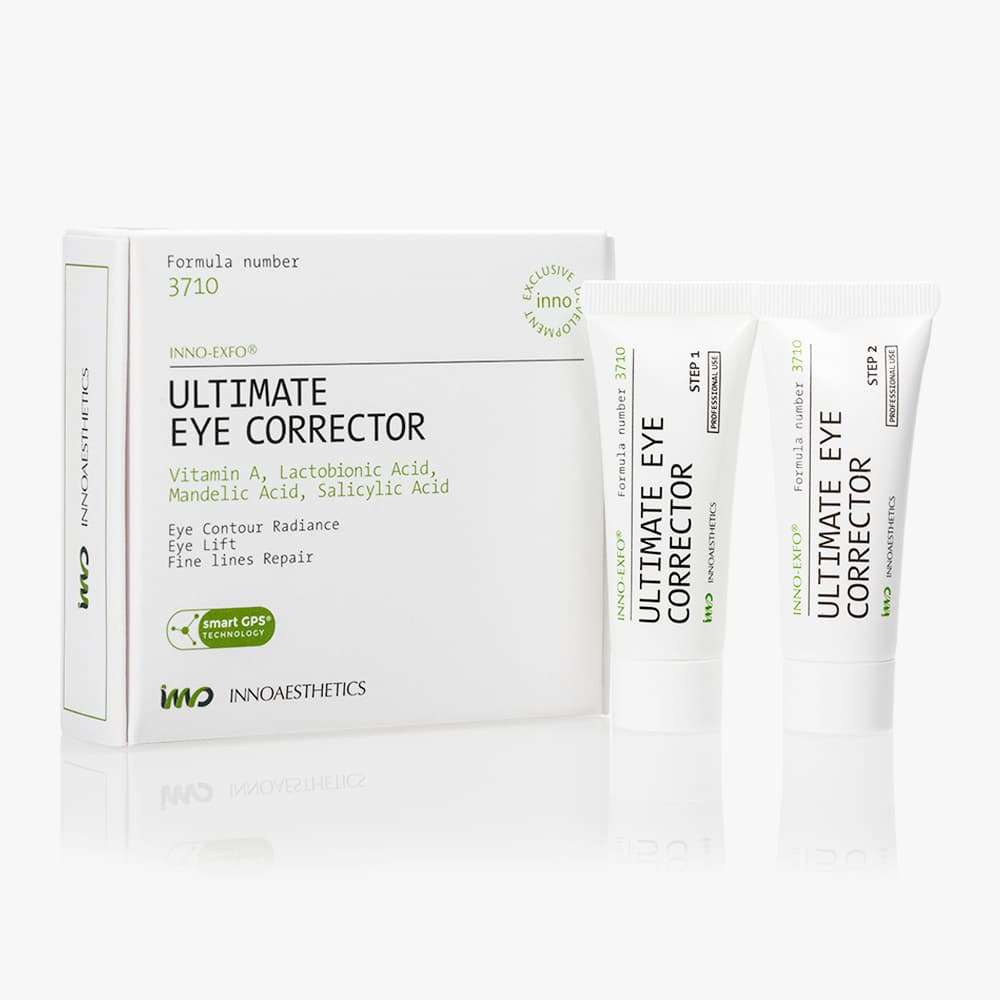 ULTIMATE EYE CORRECTOR
Anti-aging eye treatment.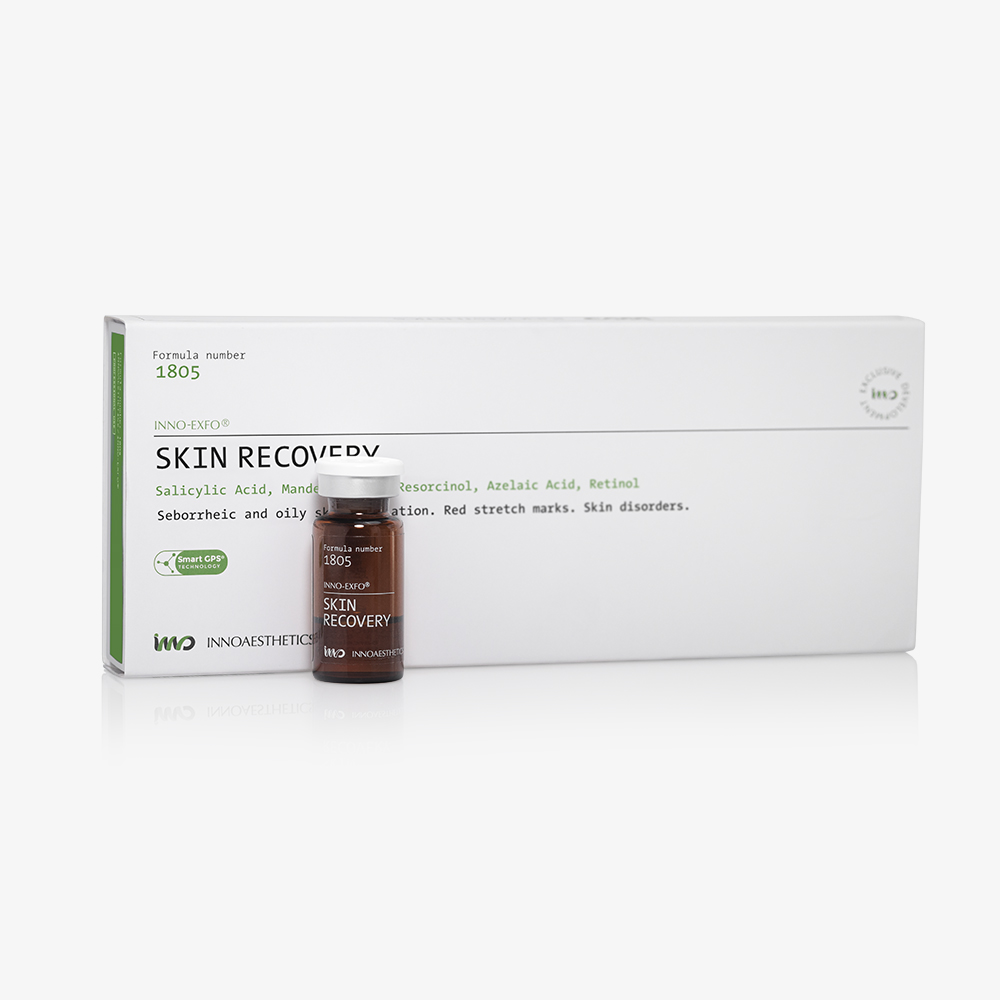 SKIN RECOVERY
Effectively improves severe acne and stretch marks.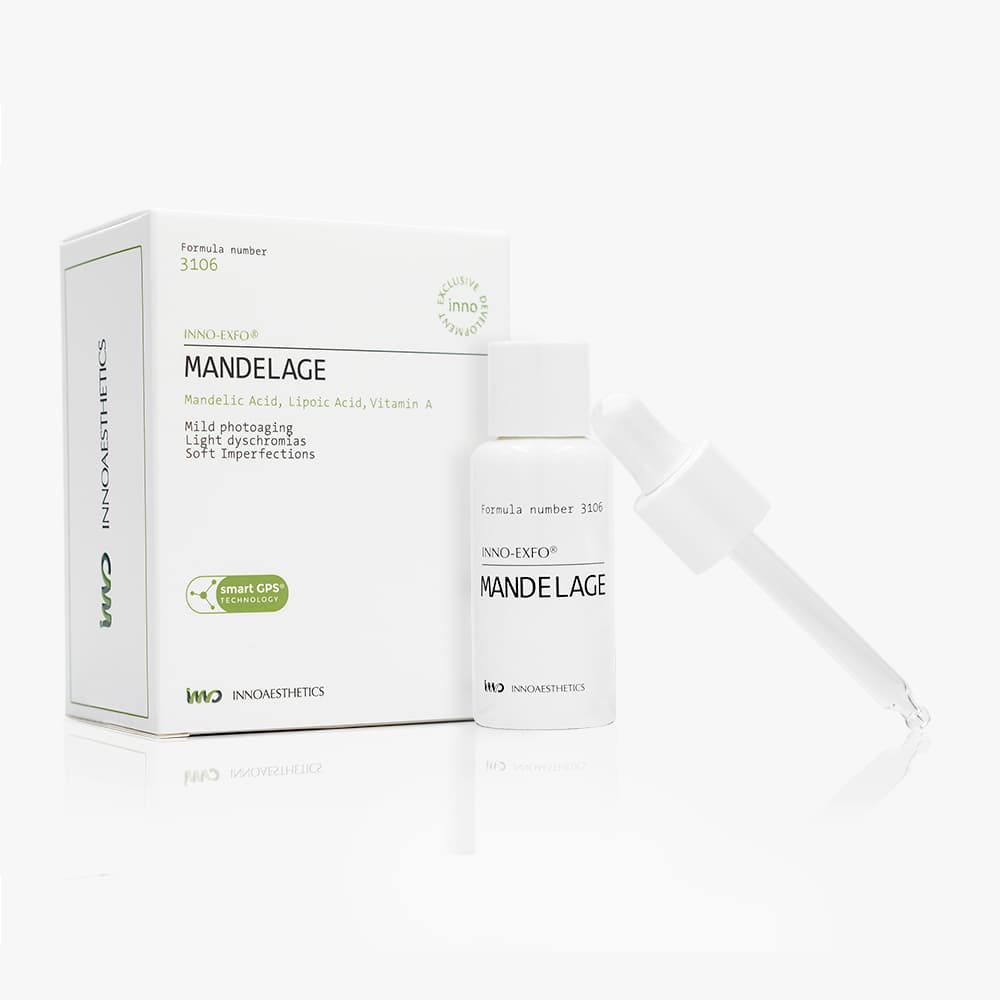 MANDELAGE
Multi-target Mandelic Acid peel.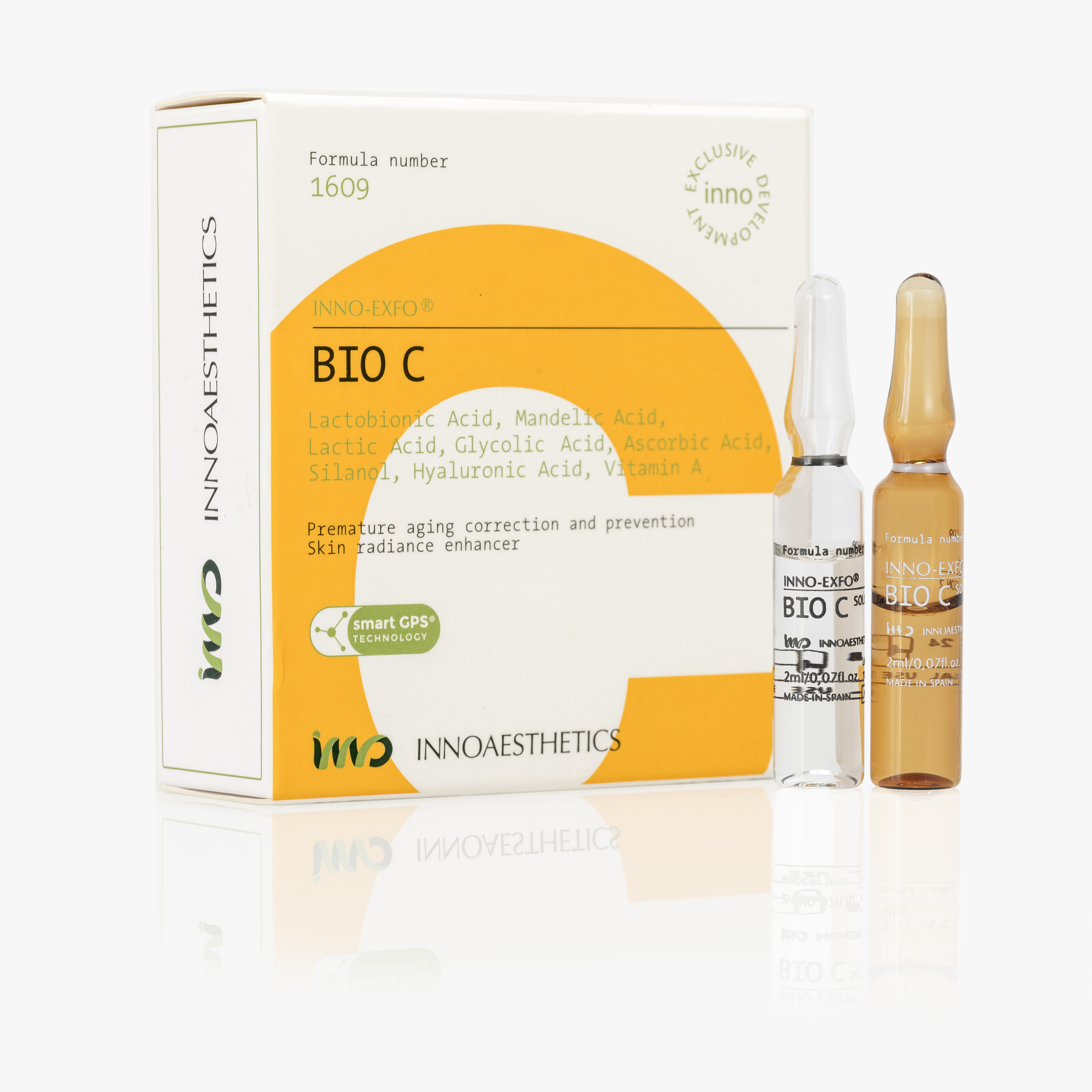 BIO C
Immediate skin glow effect.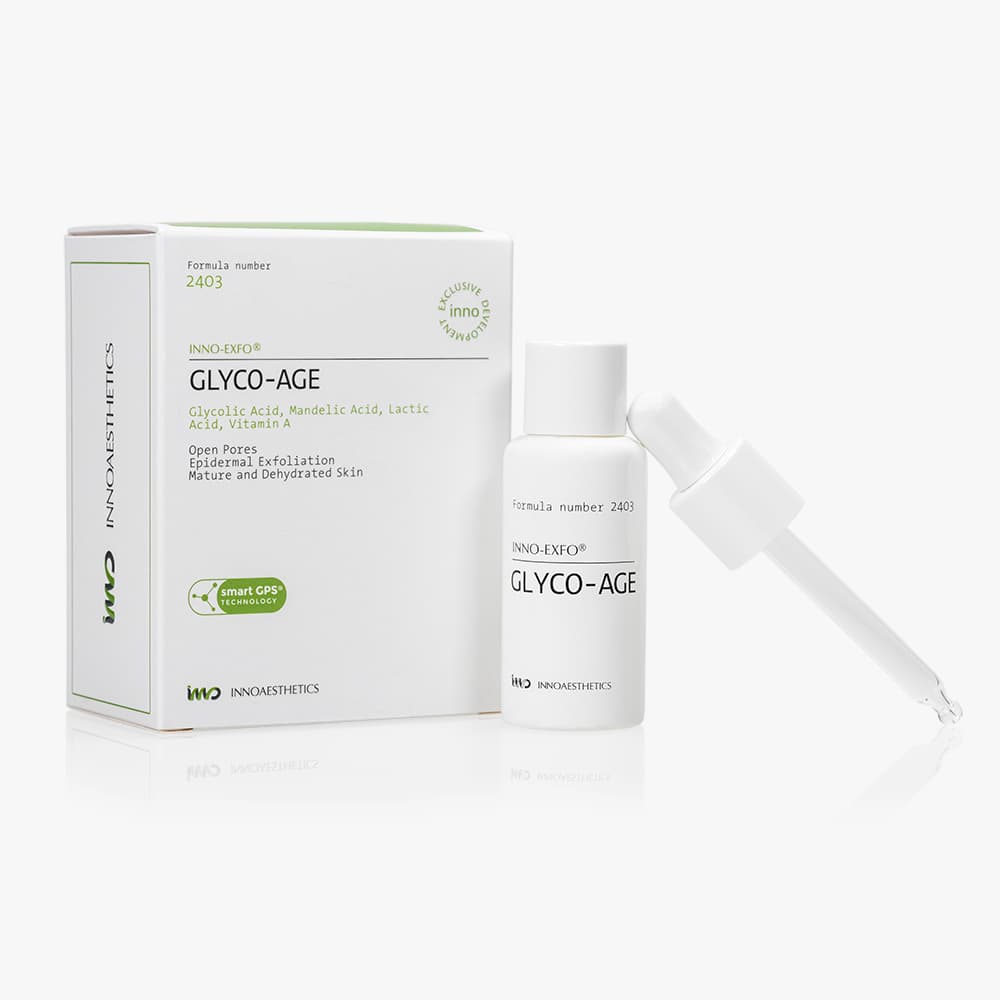 GLYCO-AGE
Promotes epidermal cell turnover.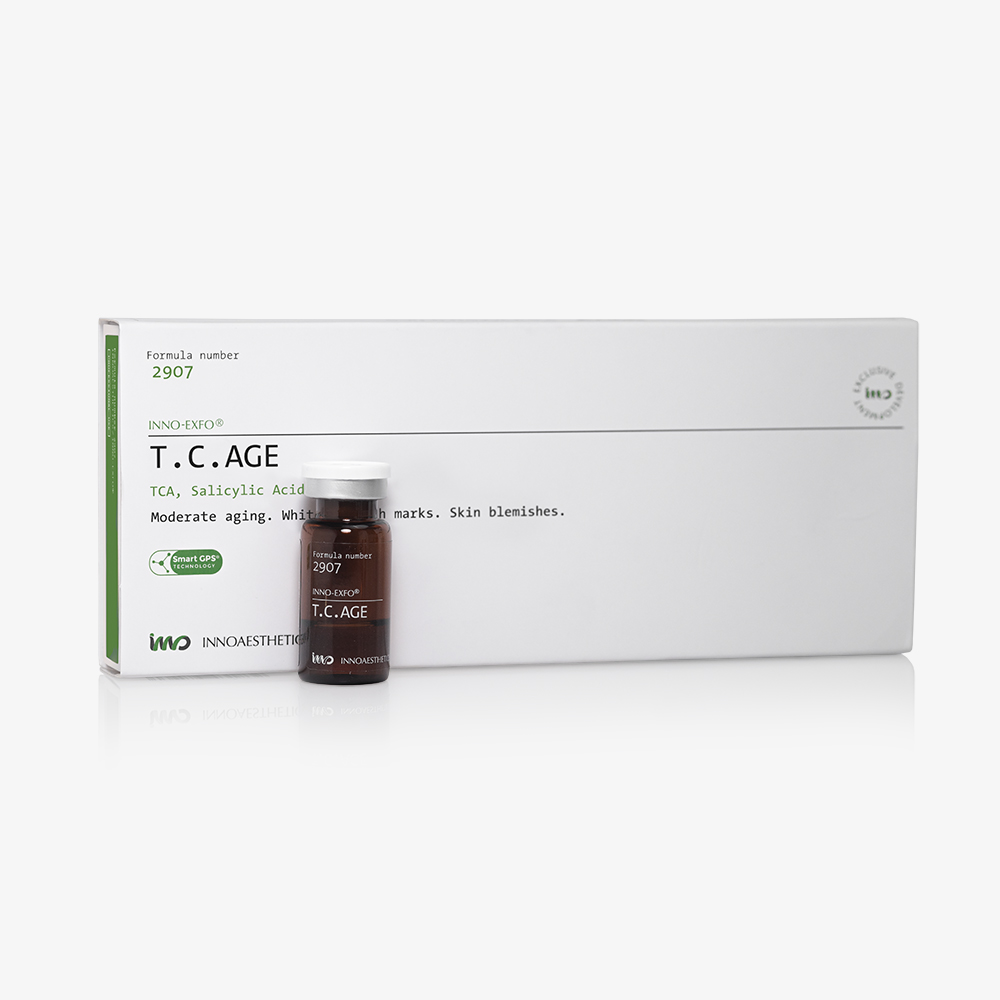 T.C.AGE
Advanced anti-aging TCA Peel.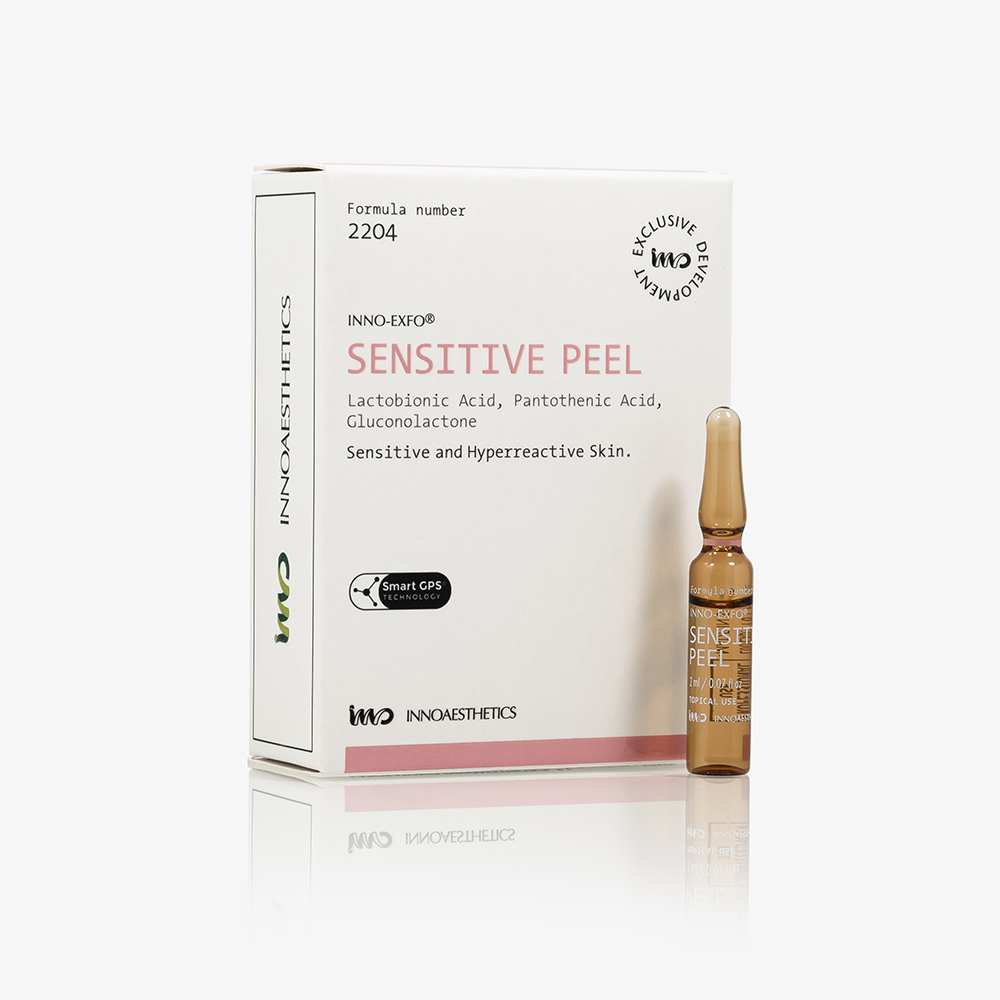 SENSITIVE PEEL
Chemical peel for sensitive skin.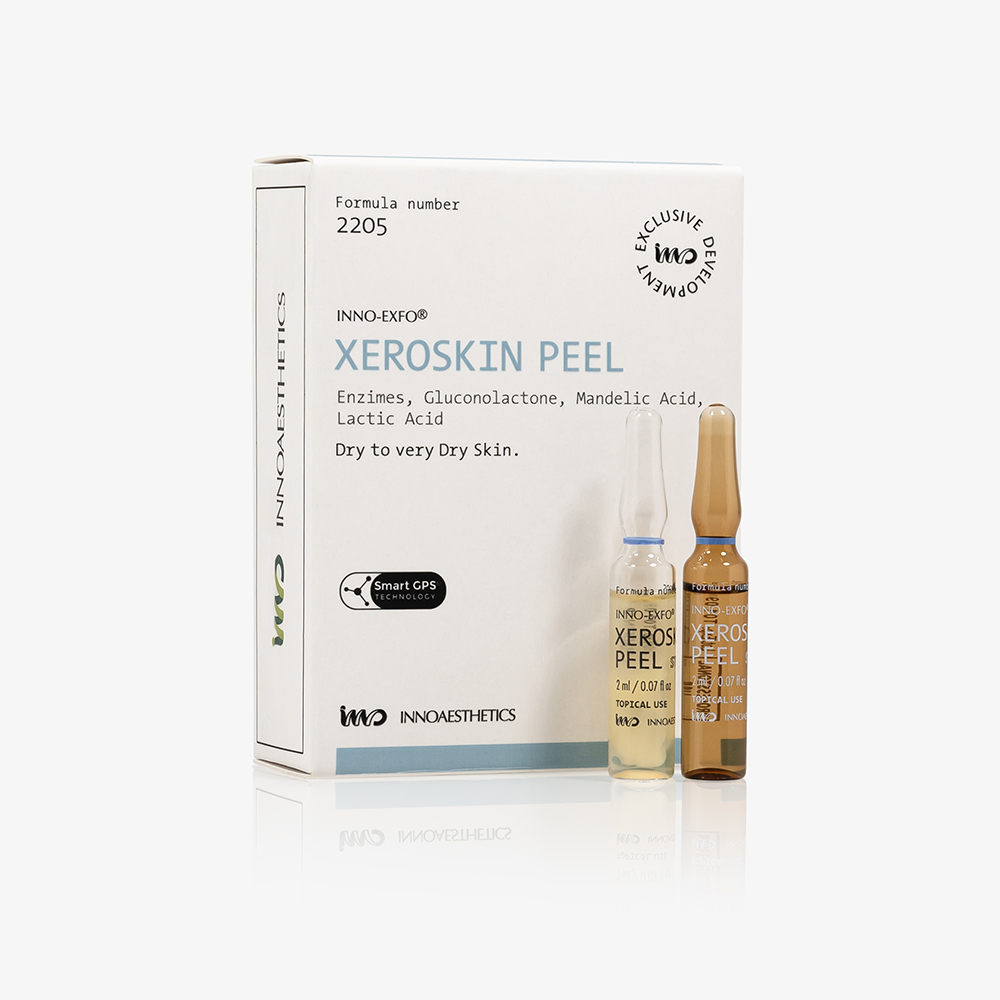 XEROSKIN PEEL
Chemical peel for dry skin.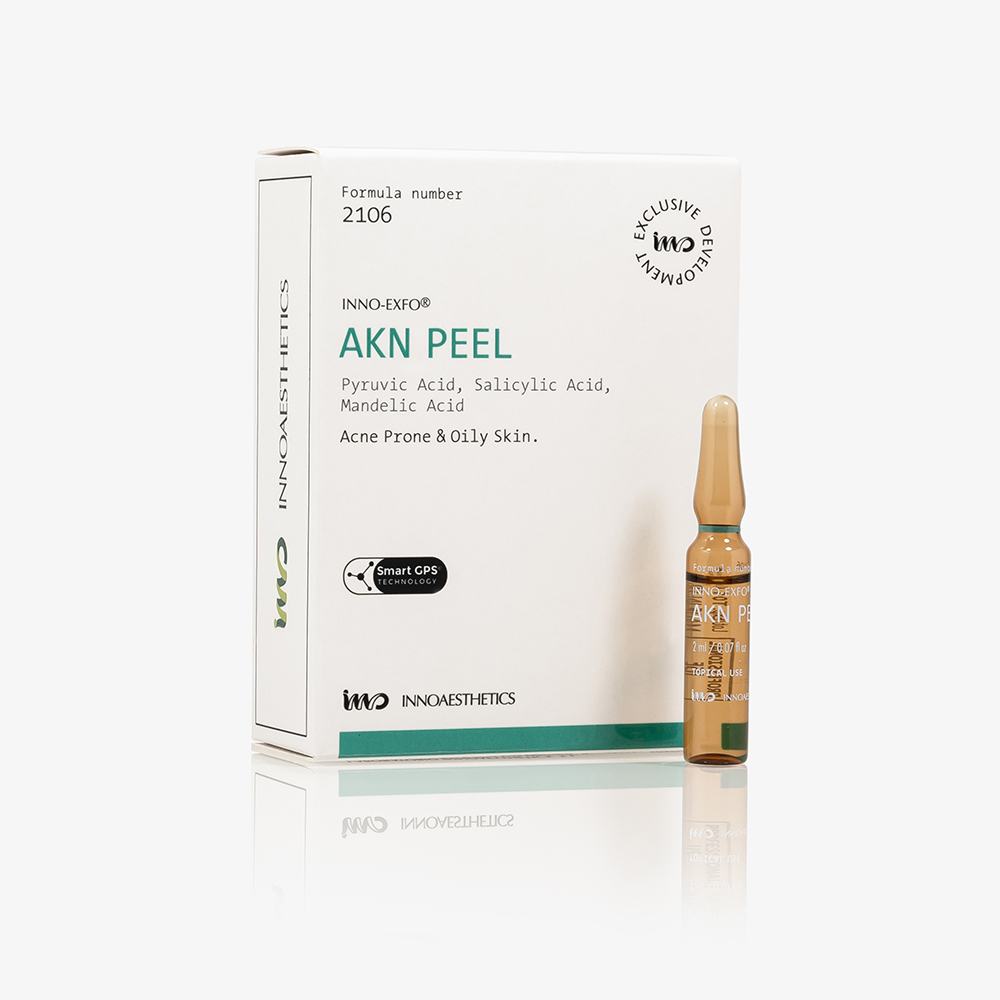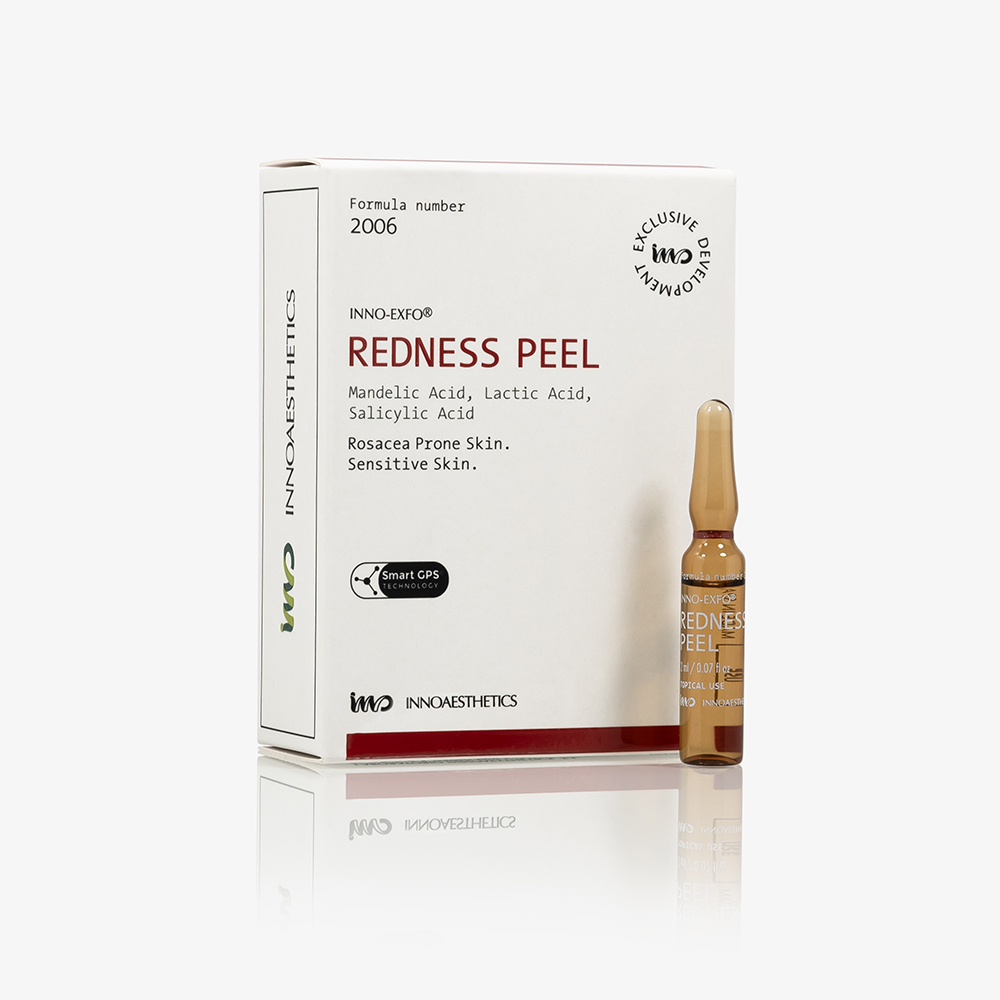 REDNESS PEEL
Soft peel for sensitive and rosacea-prone skin.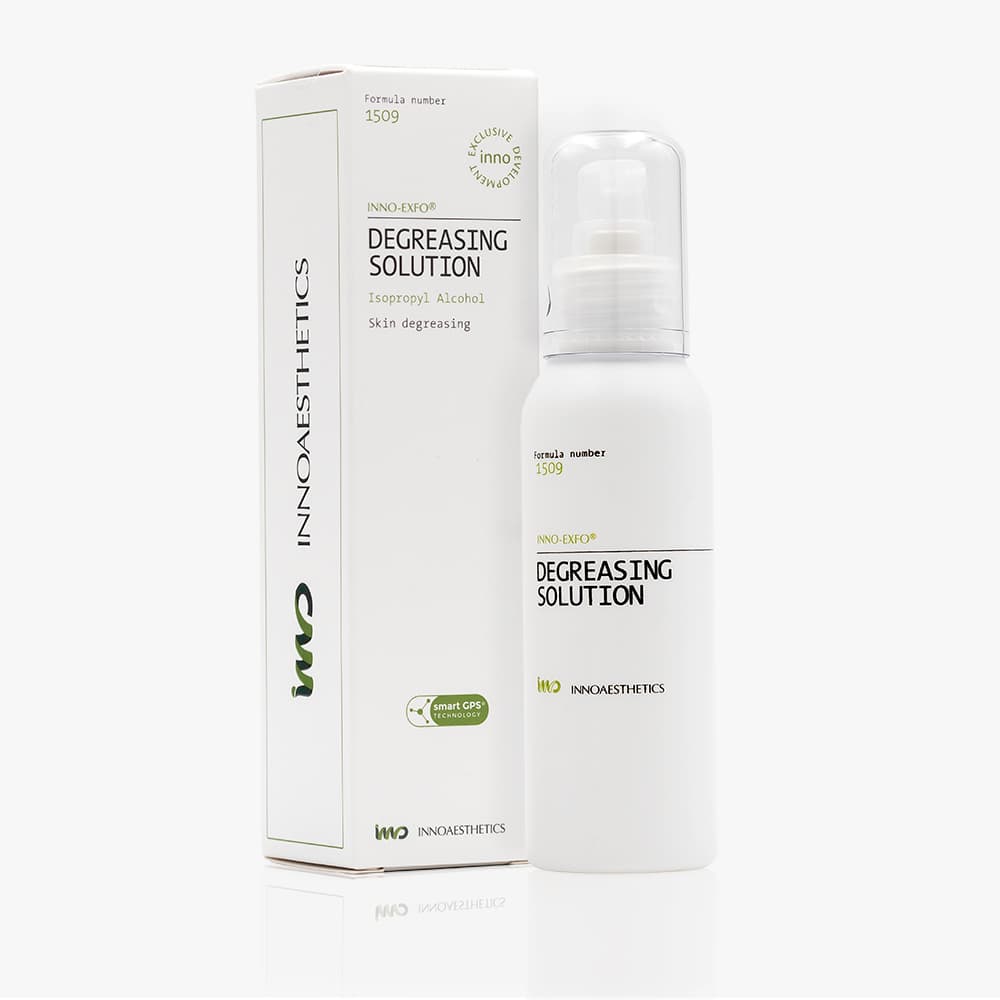 DEGREASING SOLUTION
Pre-peel cleansing and disinfection.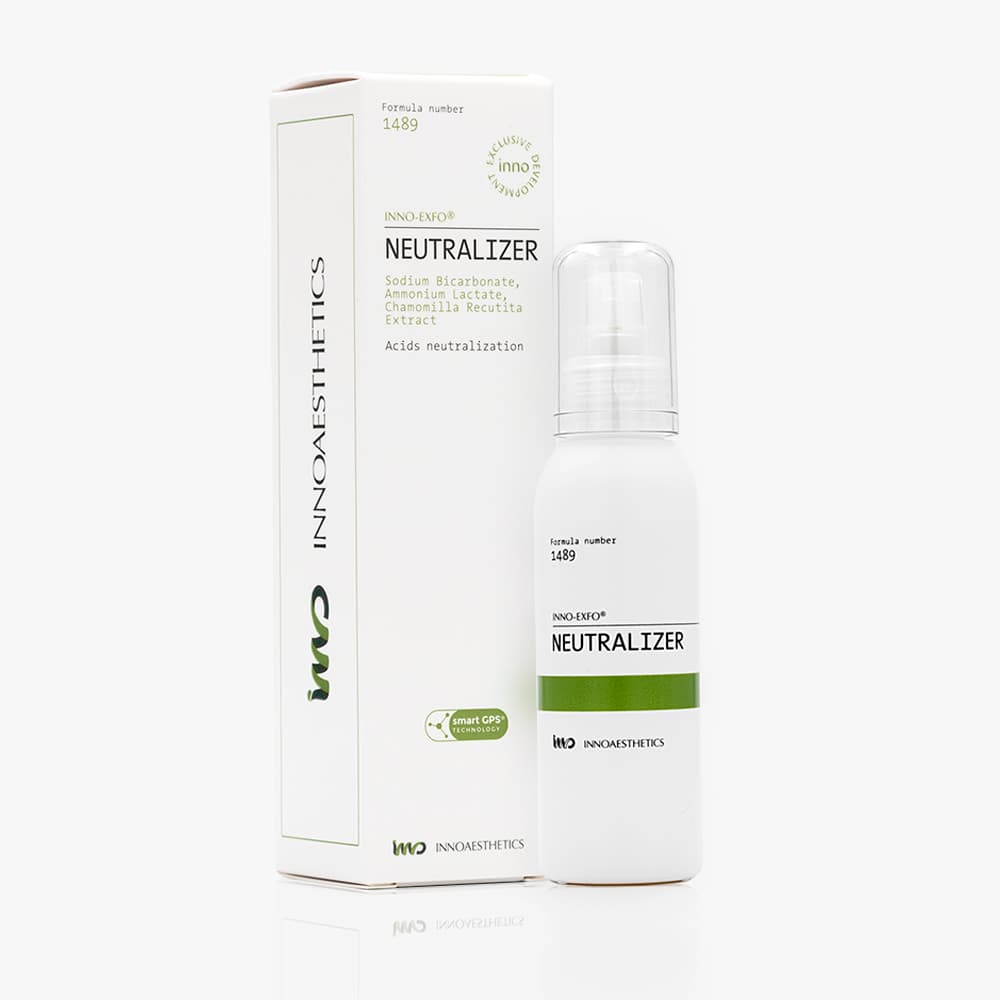 NEUTRALIZER
Professional peel neutralizer.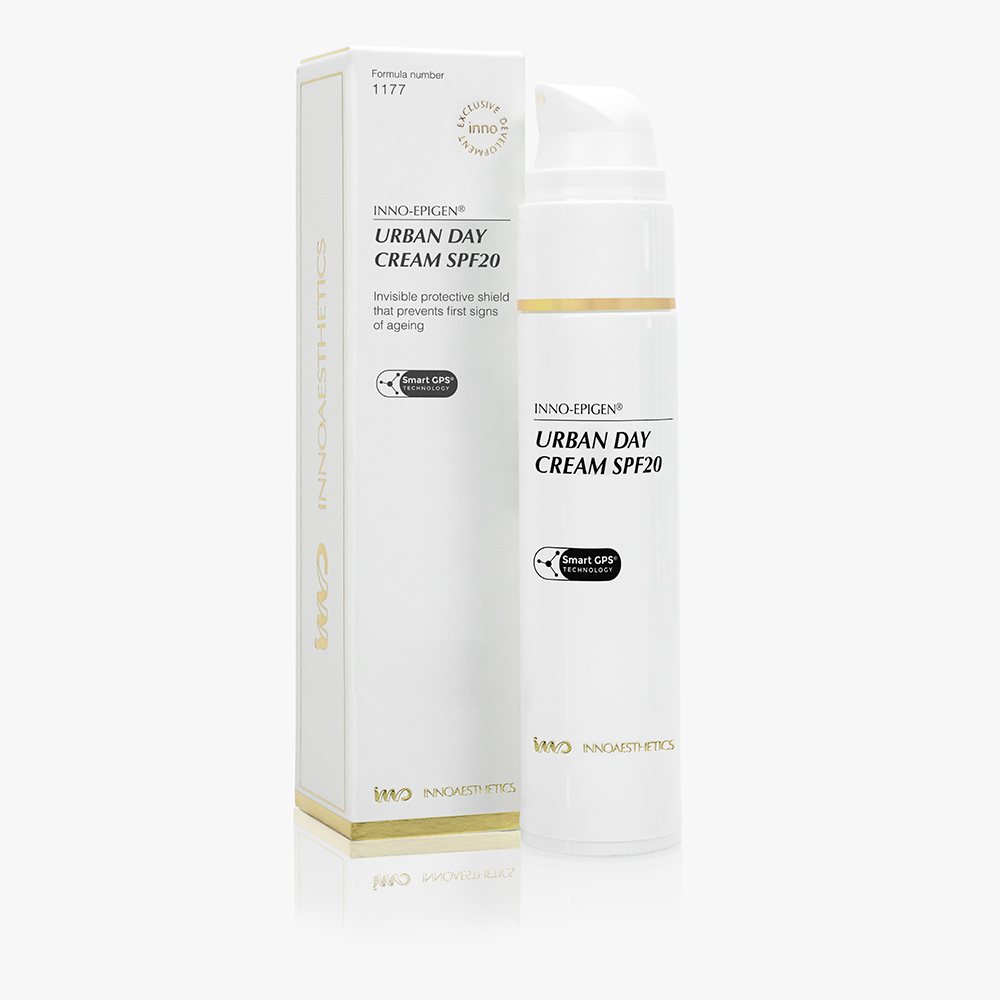 URBAN DAY CREAM SPF20
Ultrarich antiaging cream.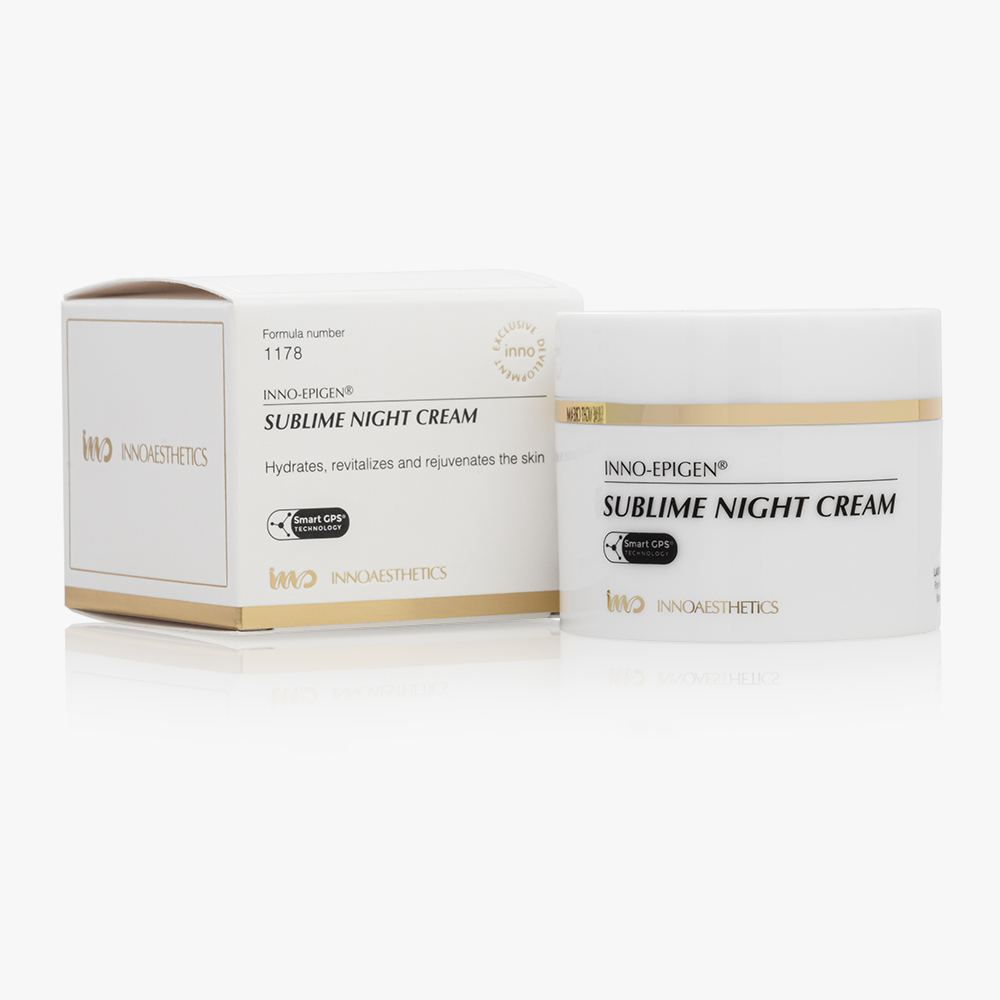 SUBLIME NIGHT CREAM
Anti-aging and moisturizing night cream.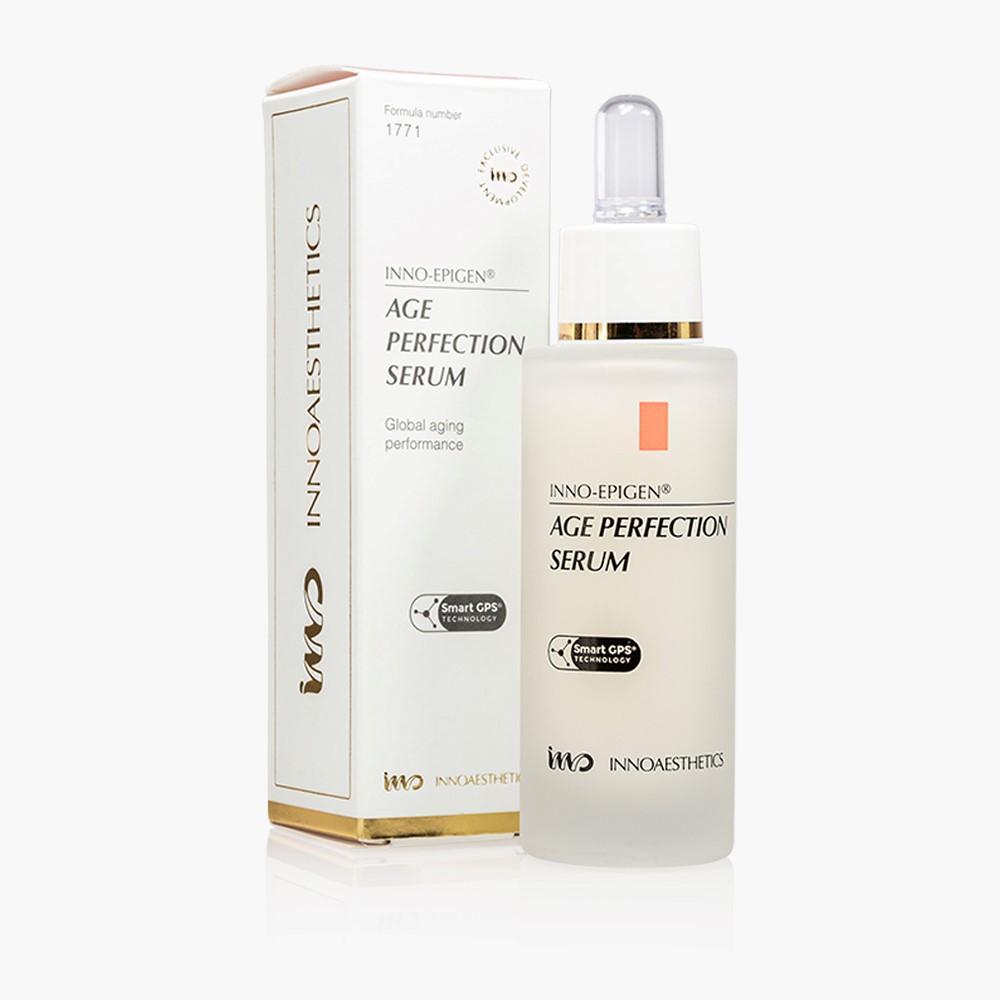 AGE PERFECTION SERUM
Concentrated antiaging serum.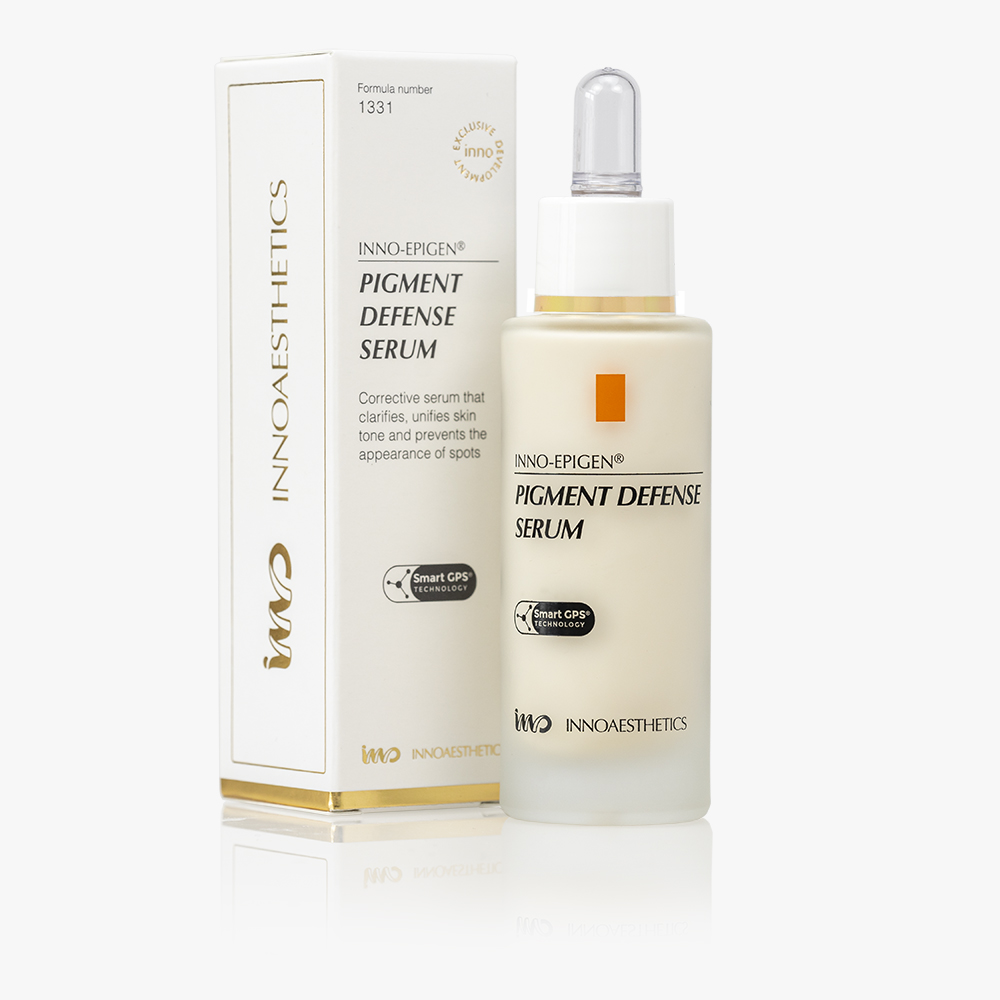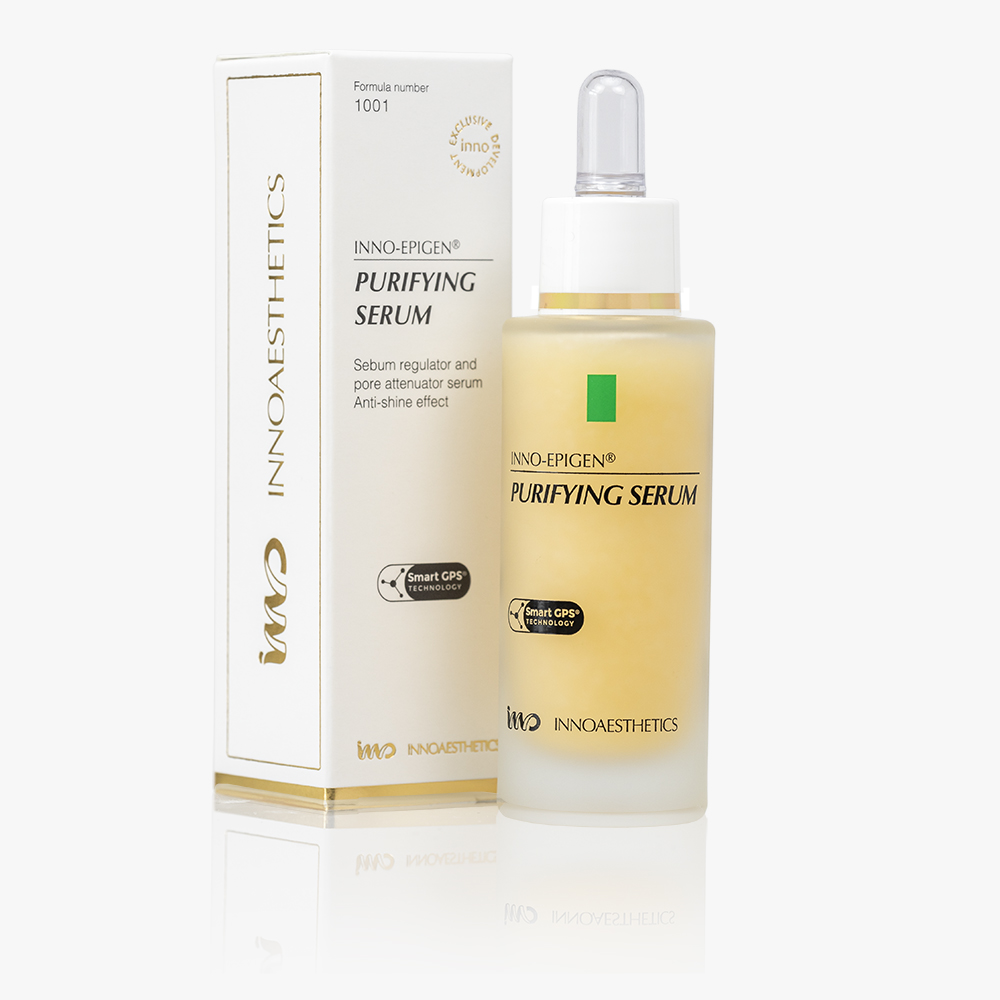 PURIFYING SERUM
Serum to control oily skin.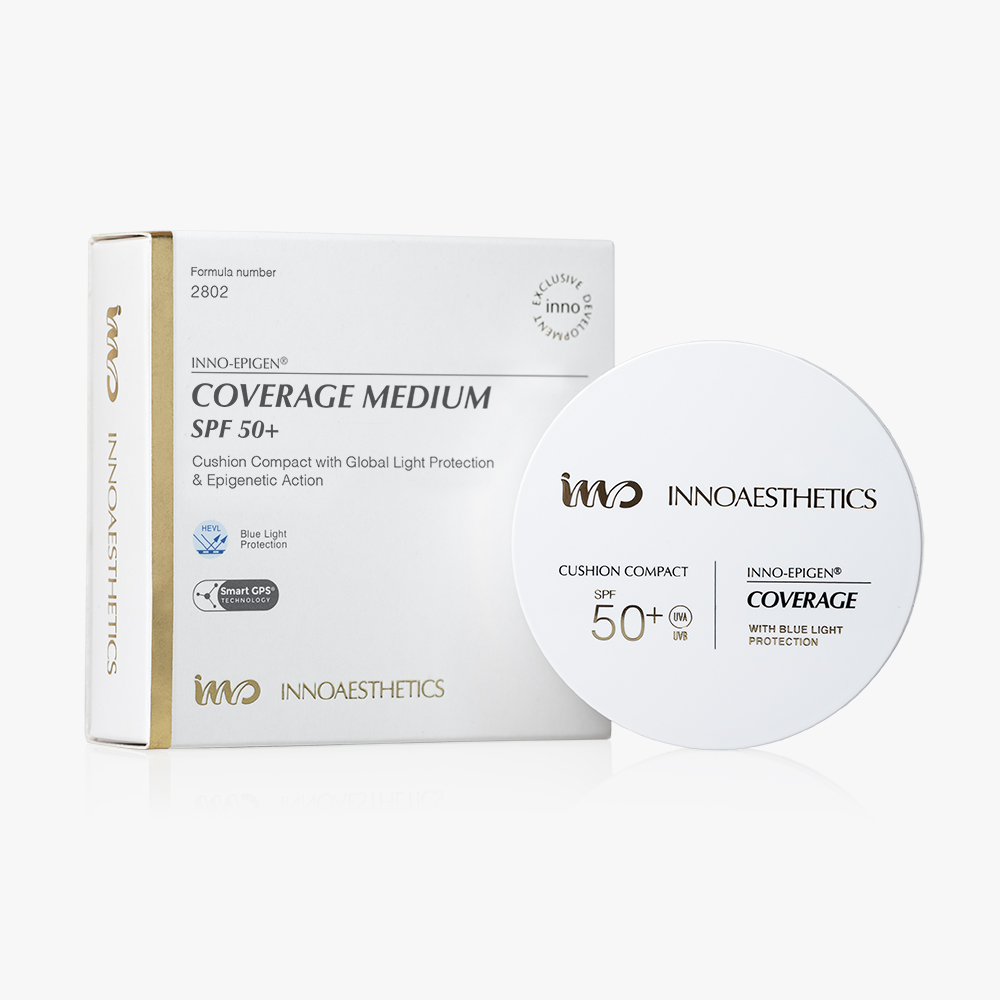 COVERAGE SPF 50+ LIGHT/MEDIUM
Cushion compact foundation makeup SPF 50+.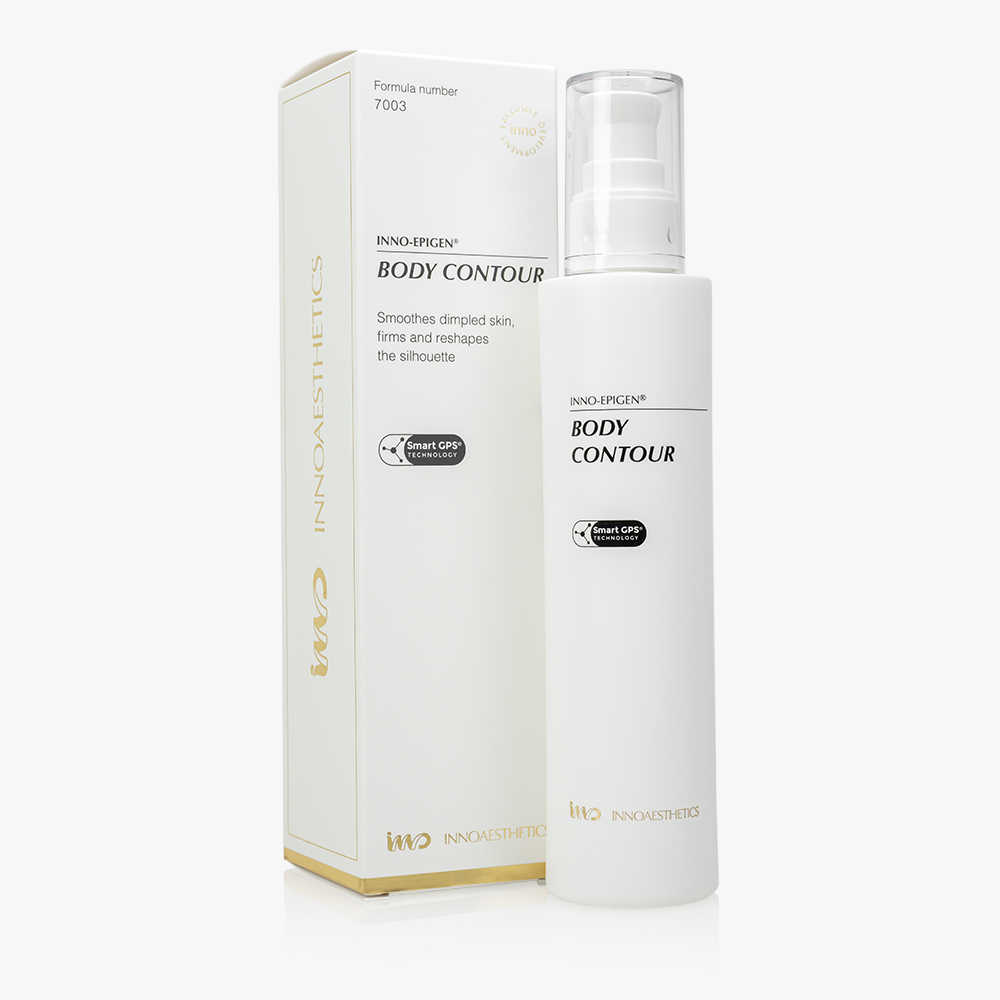 BODY CONTOUR
Body slimming and firming cream.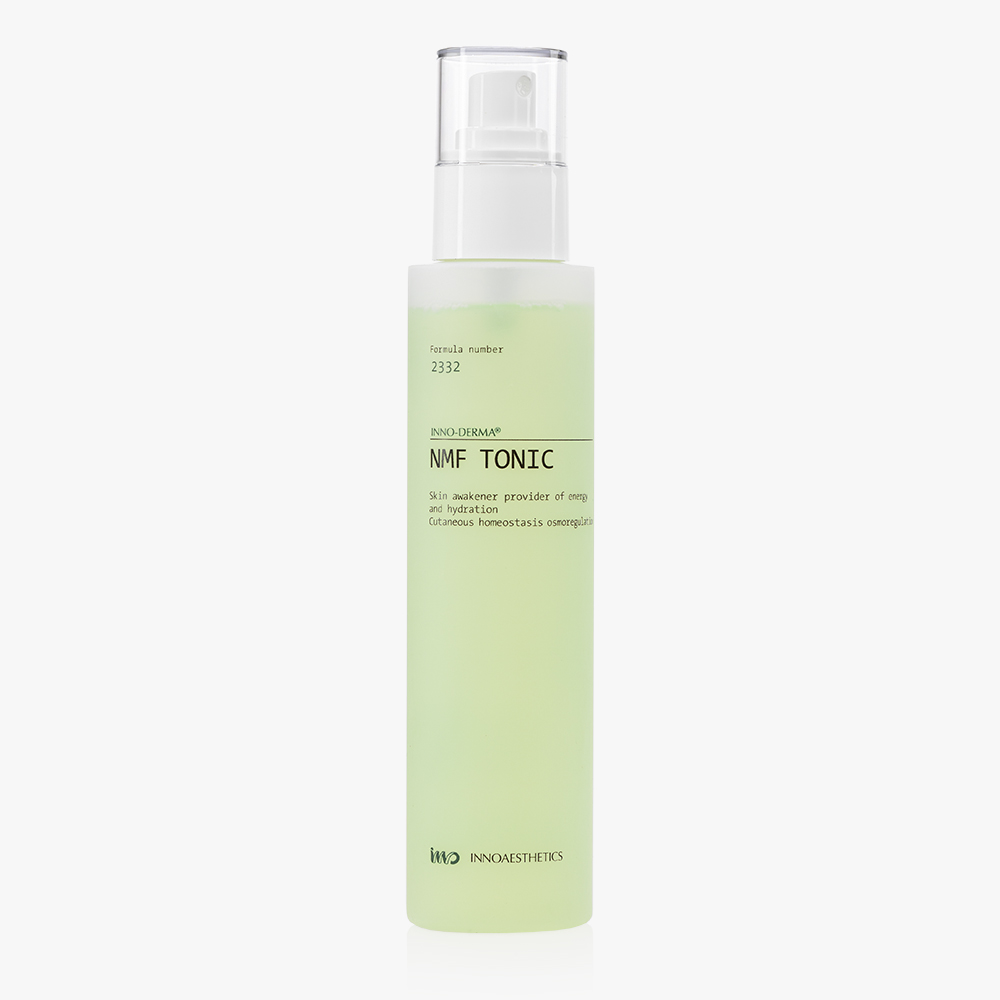 NMF TONIC
Highly moisturizing toner.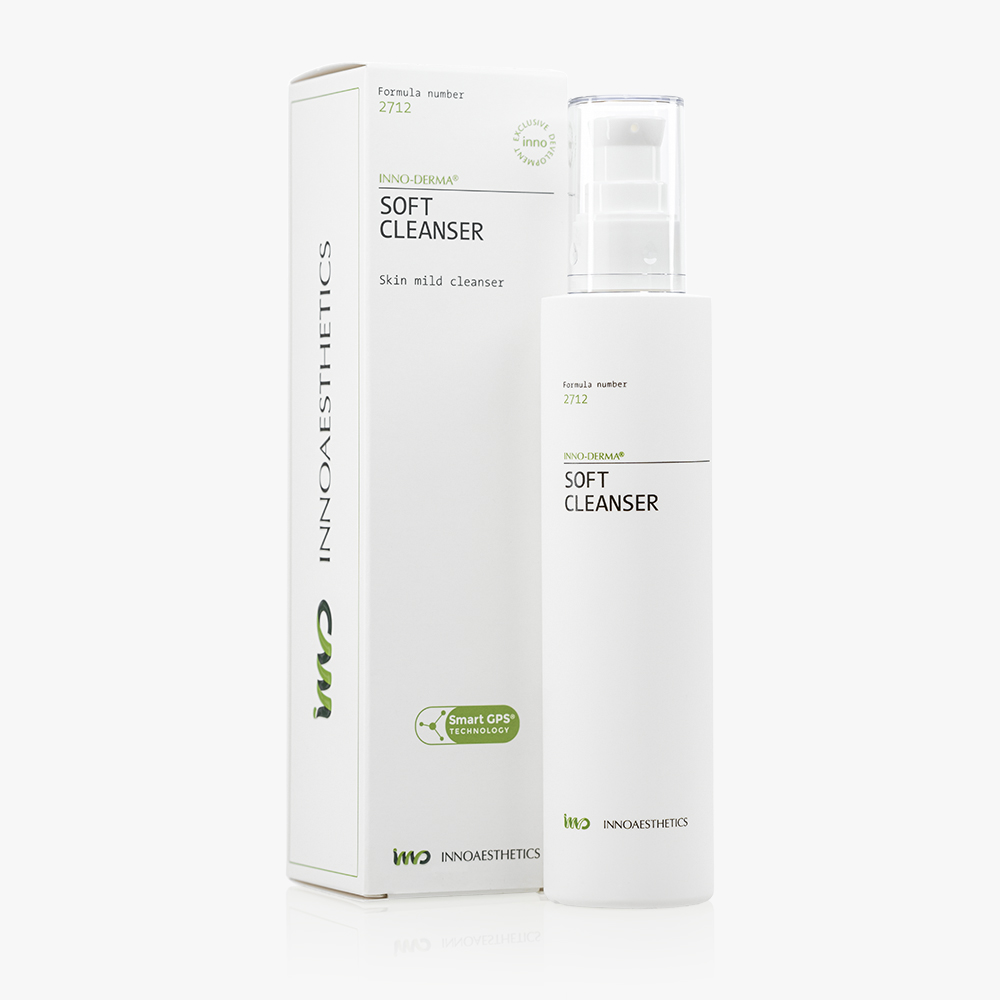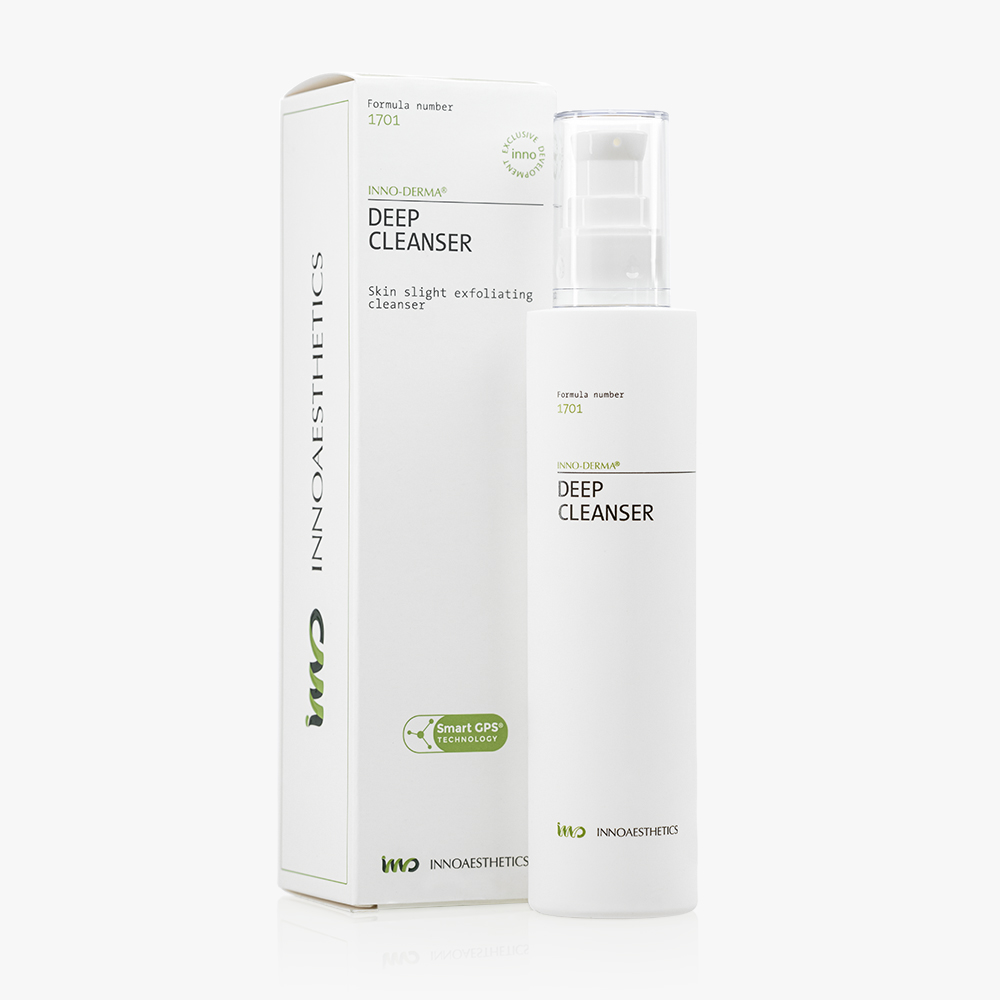 DEEP CLEANSER
Face cleanser for oily skin.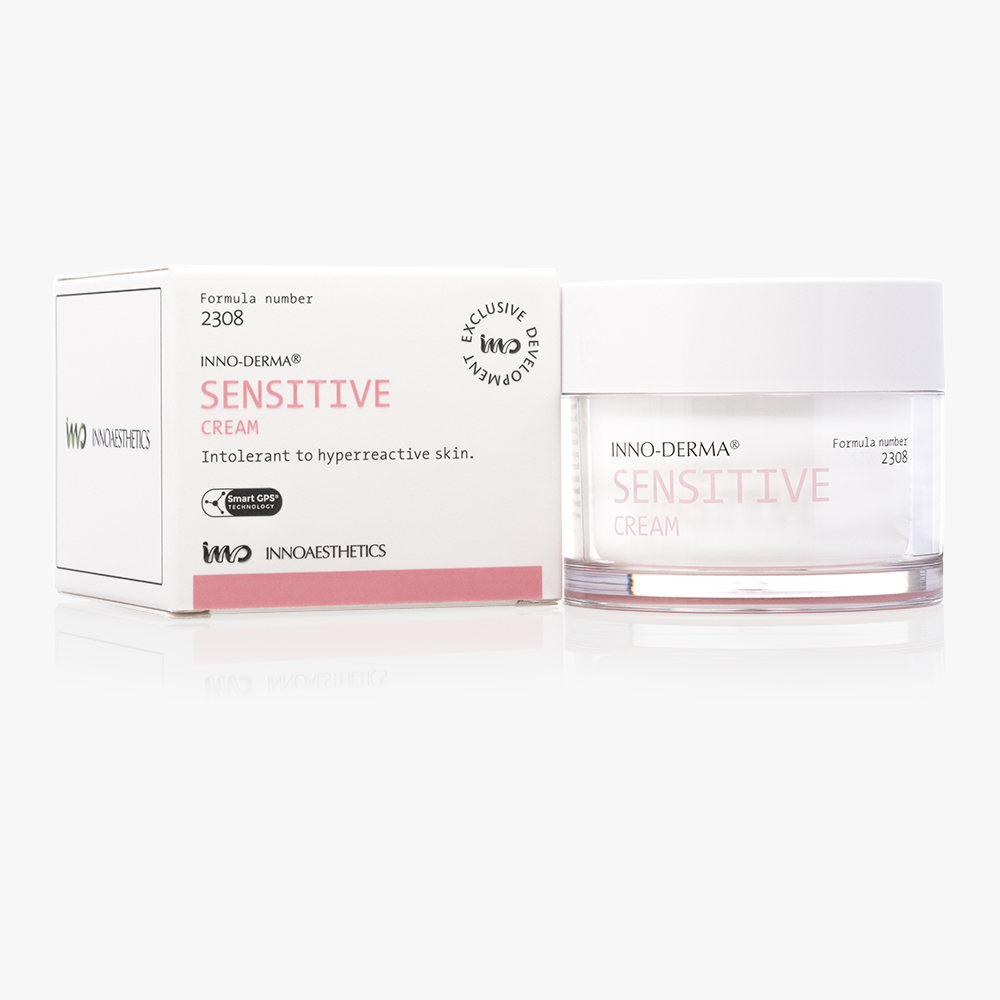 SENSITIVE CREAM
Facial moisturizer for sensitive skin.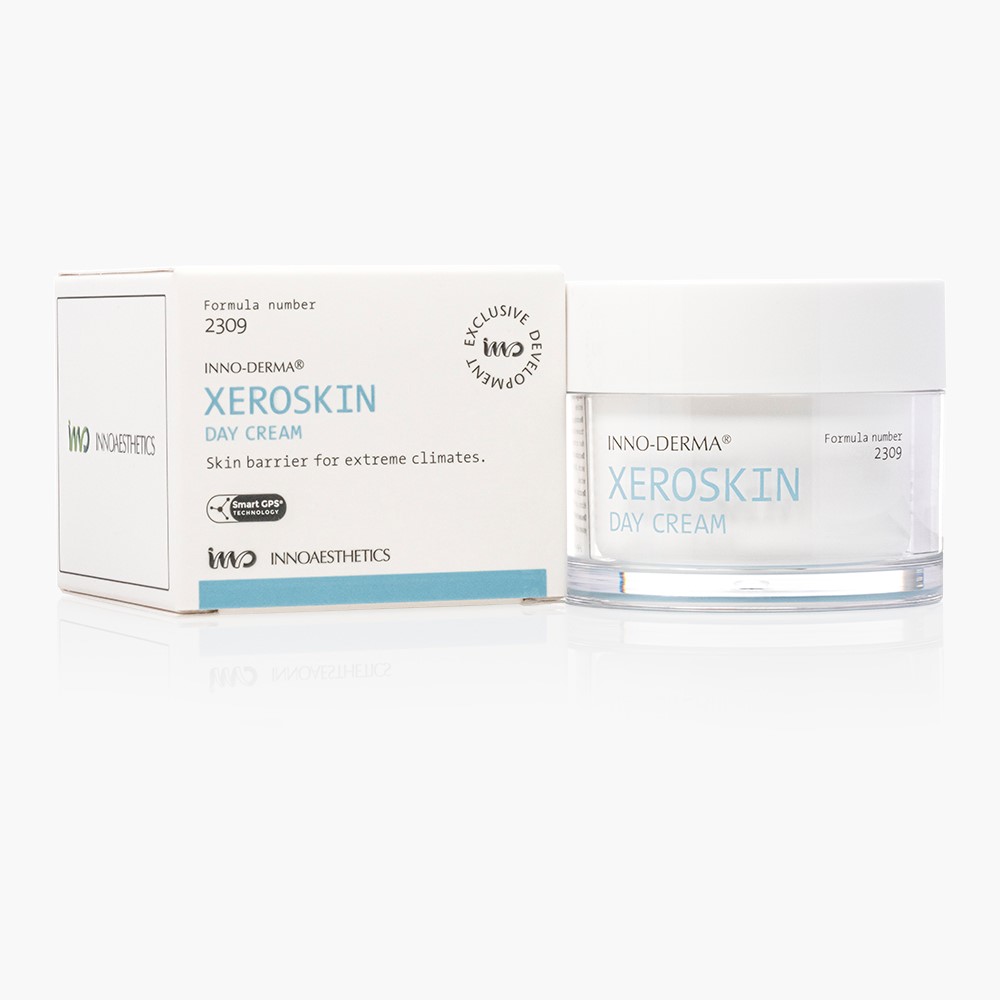 XEROSKIN DAY CREAM
Face moisturizer for dry or very dry skin.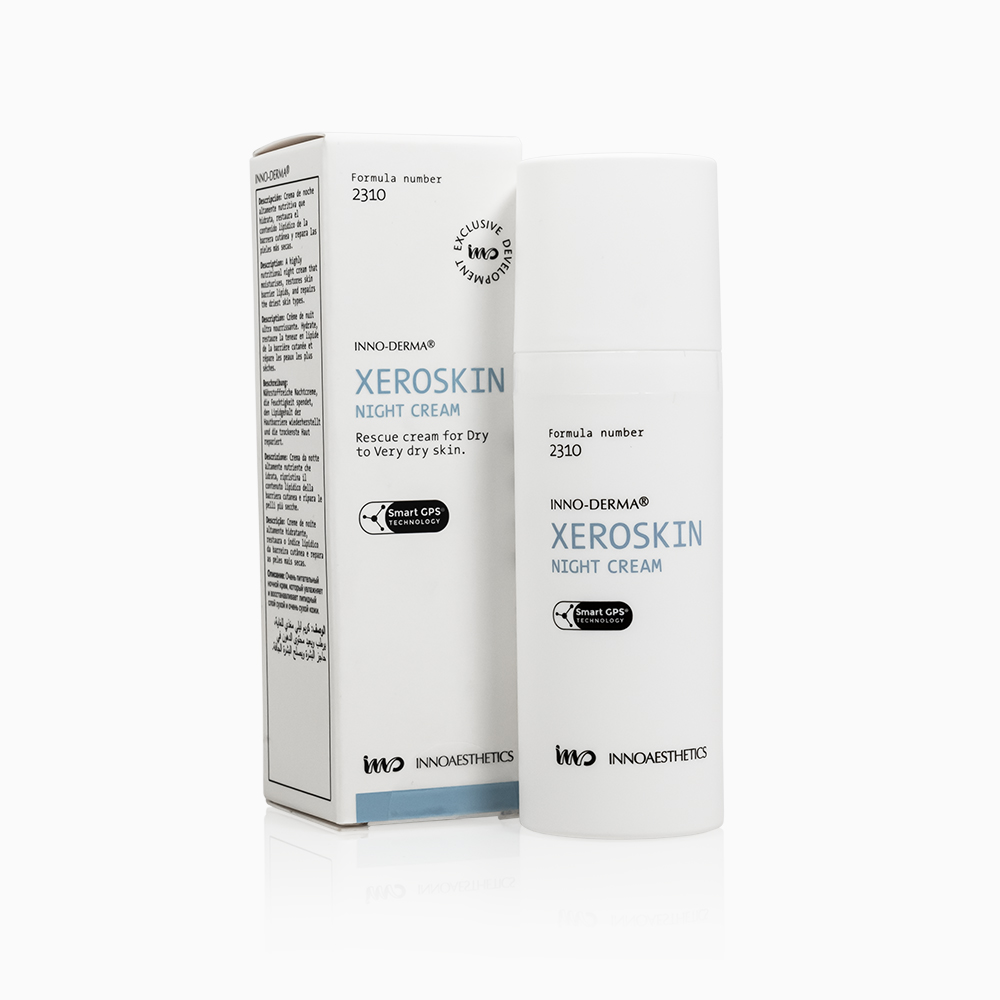 XEROSKIN NIGHT CREAM
Night moisturizer for dry and flaky skin.
ⓘ Product to be released in the coming months.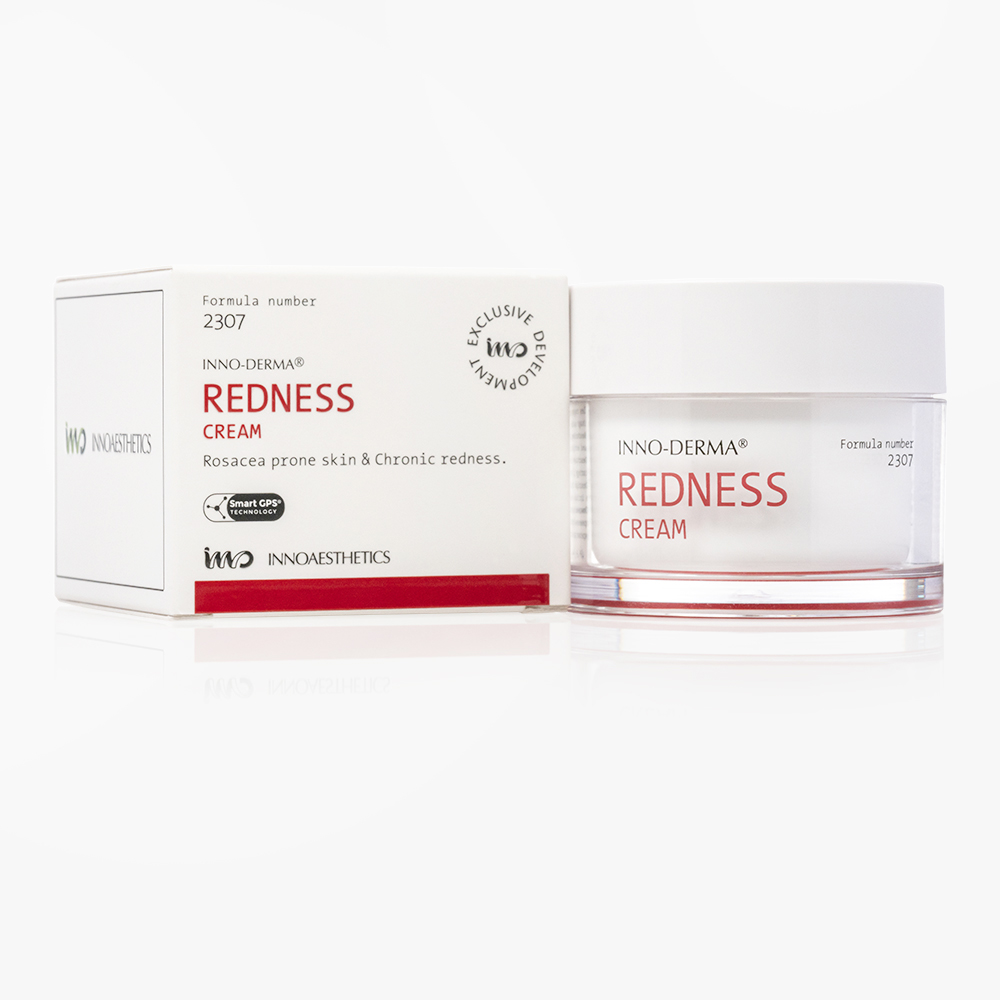 REDNESS CREAM
Prevents and reduces skin redness and vascular spiders.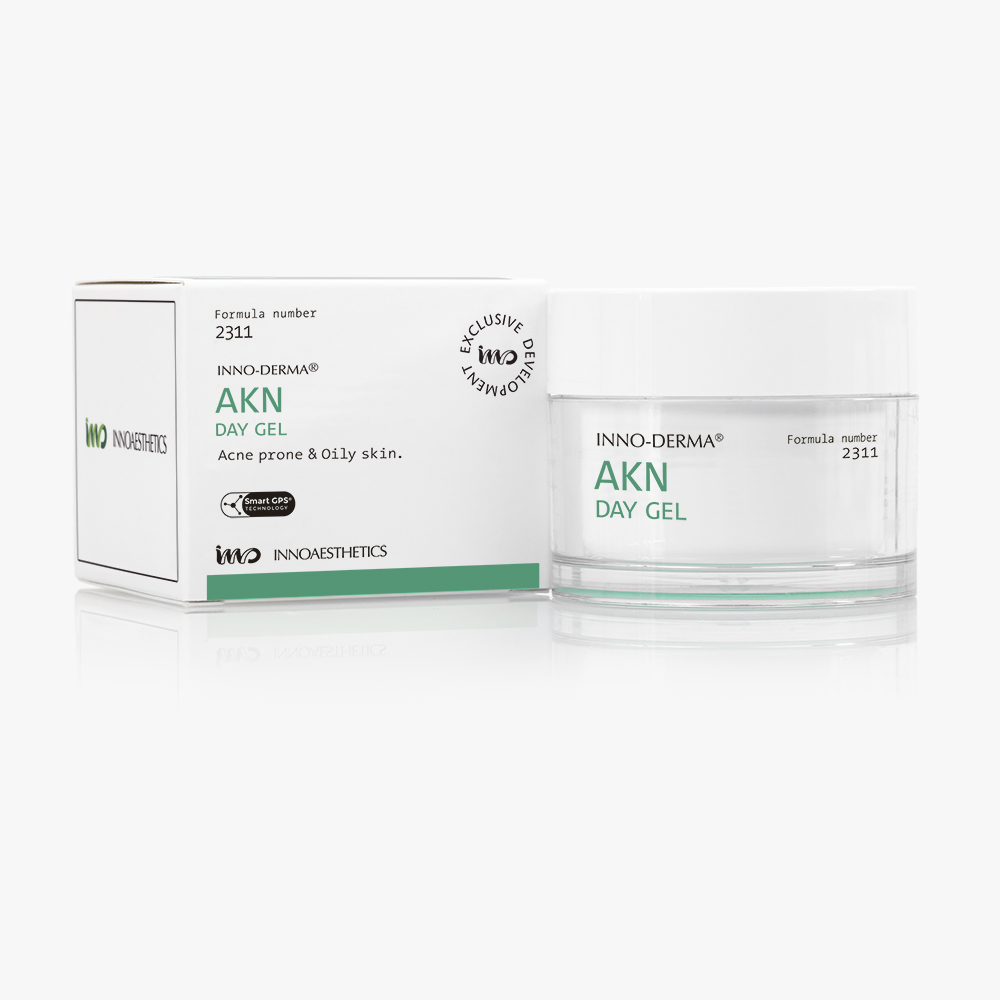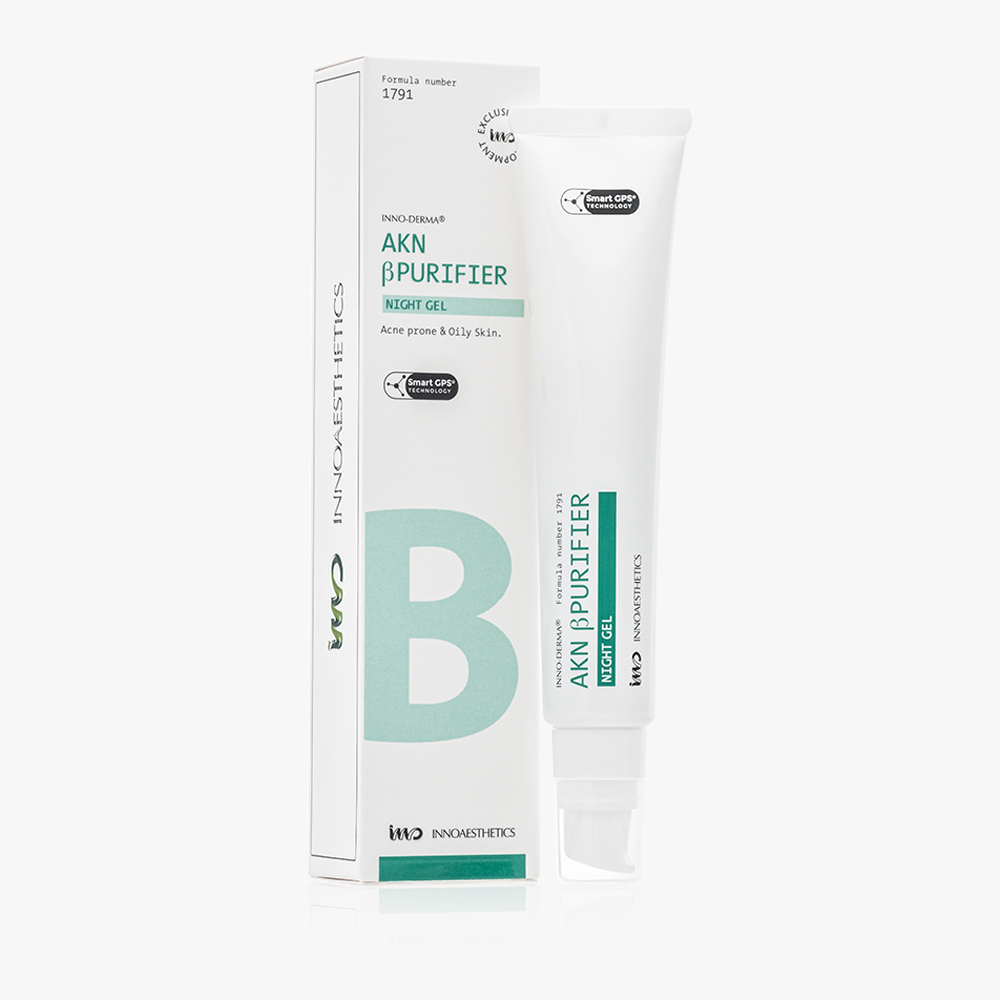 AKN β PURIFIER NIGHT GEL
Night gel for acne-prone skin.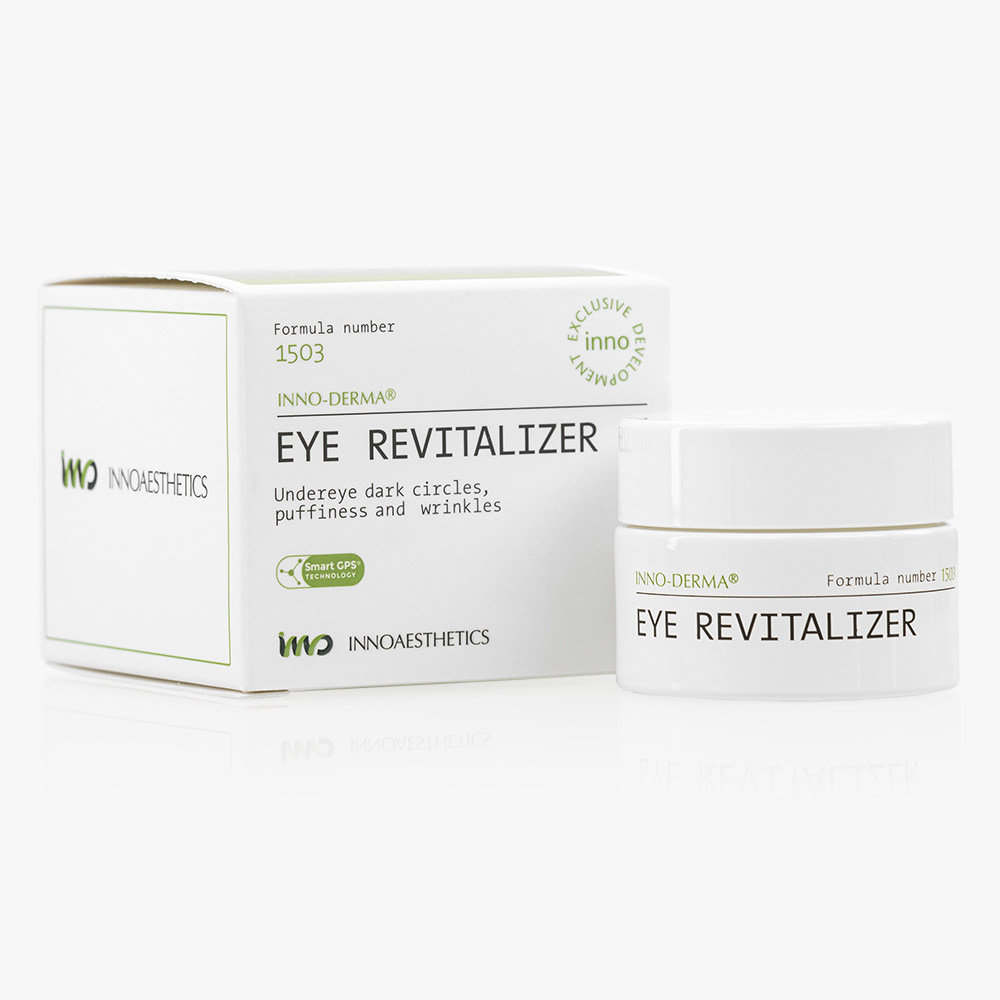 EYE REVITALIZER
Periorbital rejuvenation.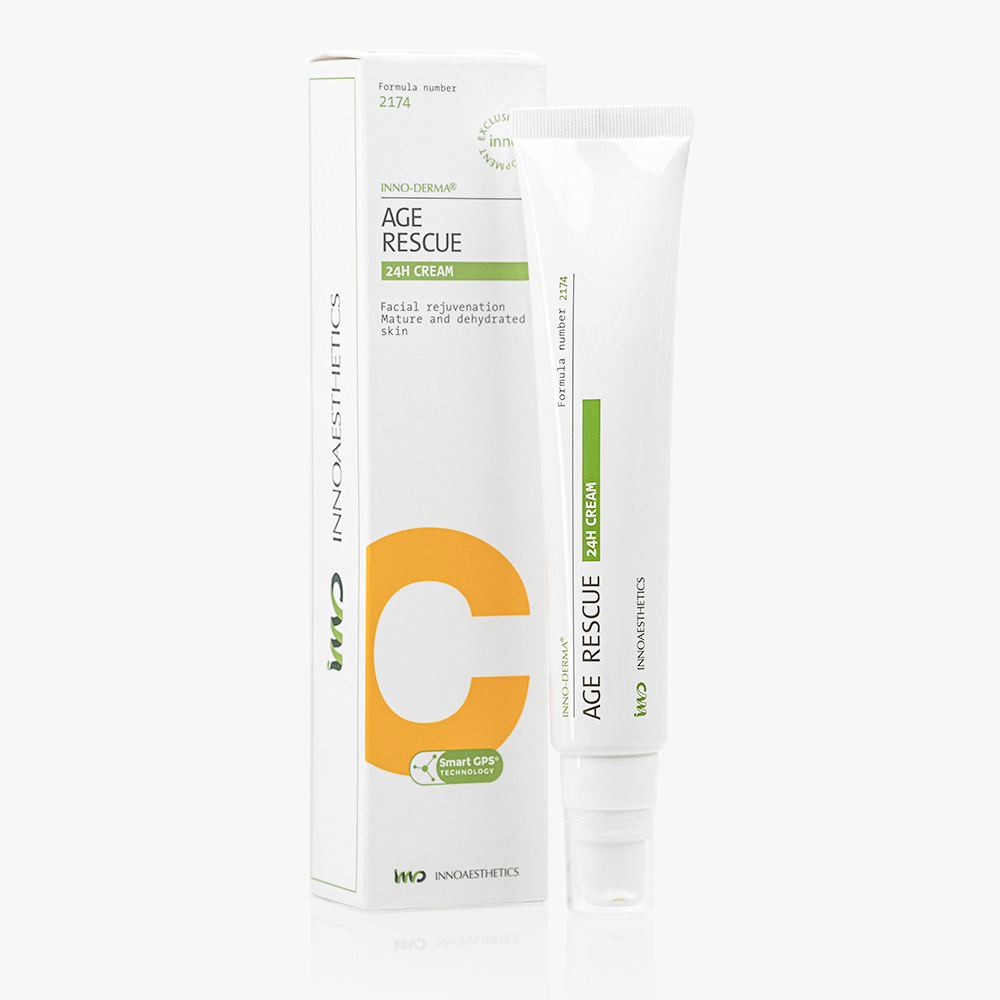 AGE RESCUE 24H CREAM
Intensive cream for skin rejuvenation.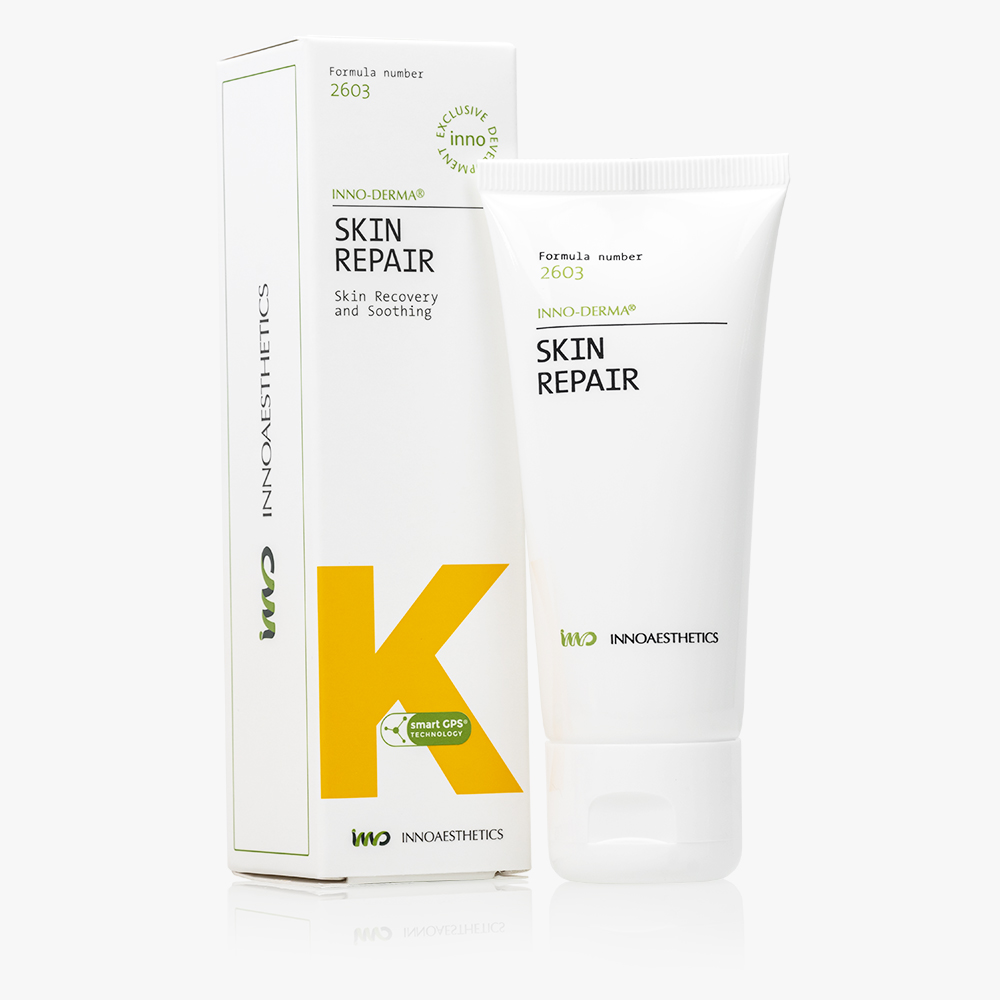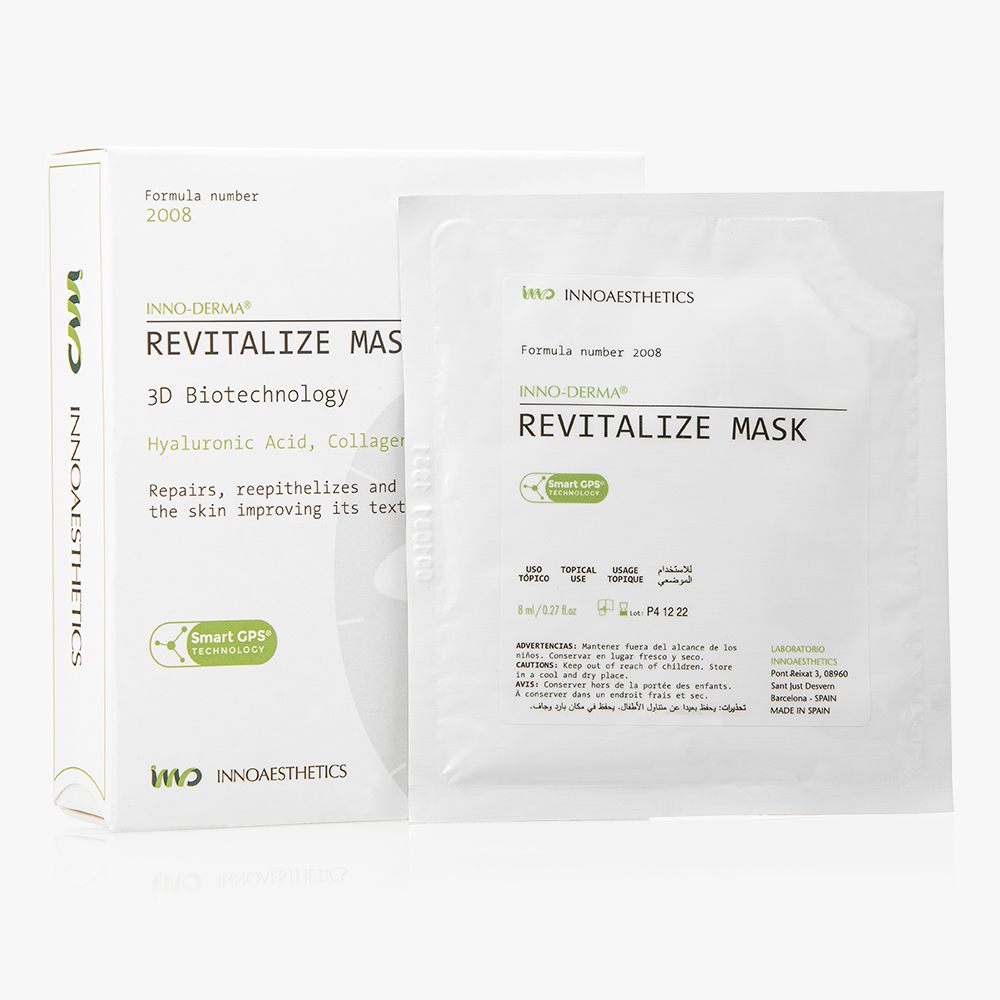 REVITALIZE MASK
Bio-cellulose revitalizing mask.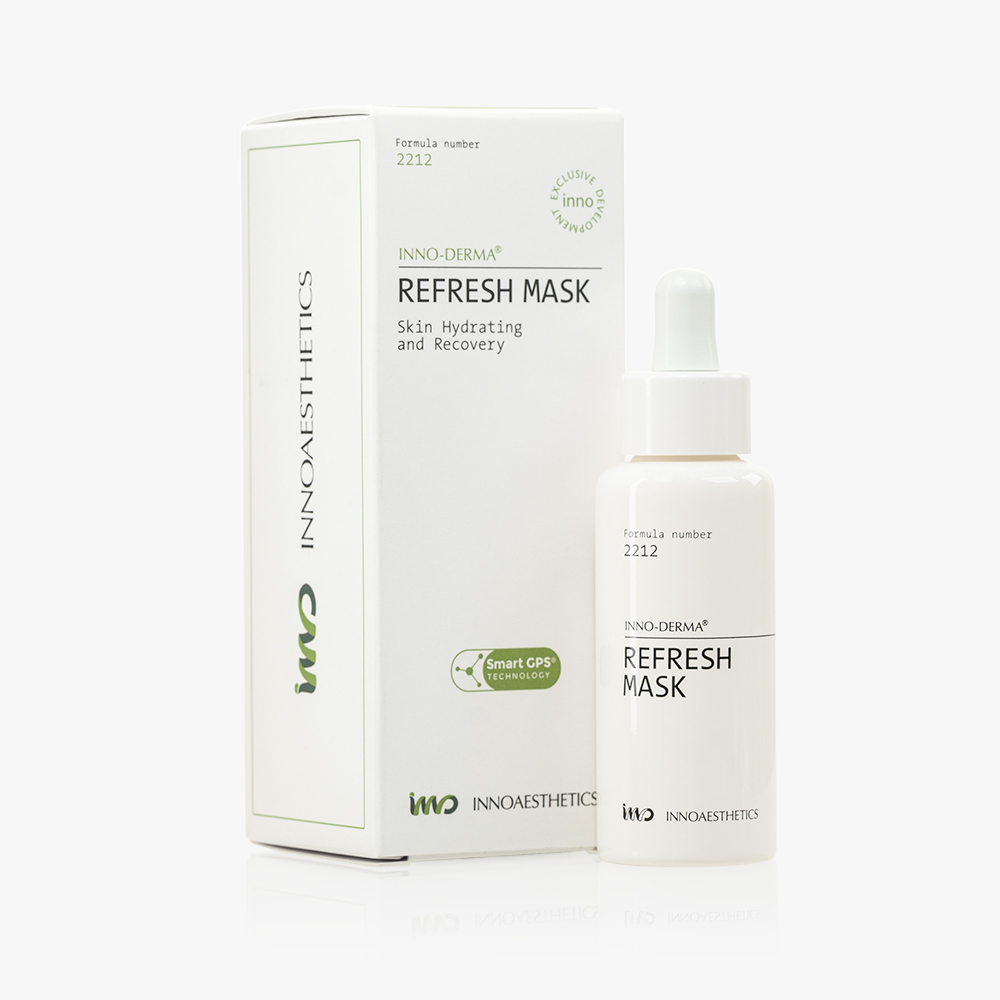 REFRESH MASK
Refreshing and calming face mask.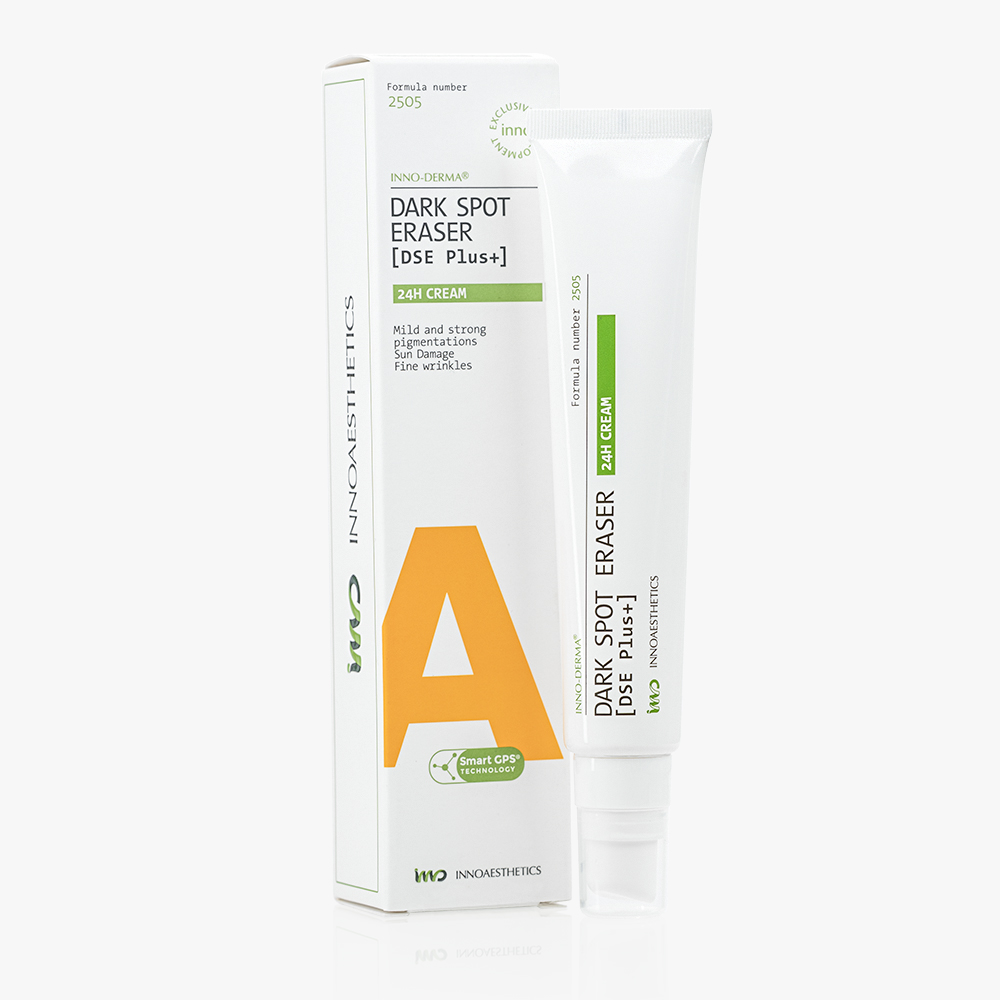 DARK SPOT ERASER DSE Plus+ 24H CREAM
Treatment for skin pigmentation problems.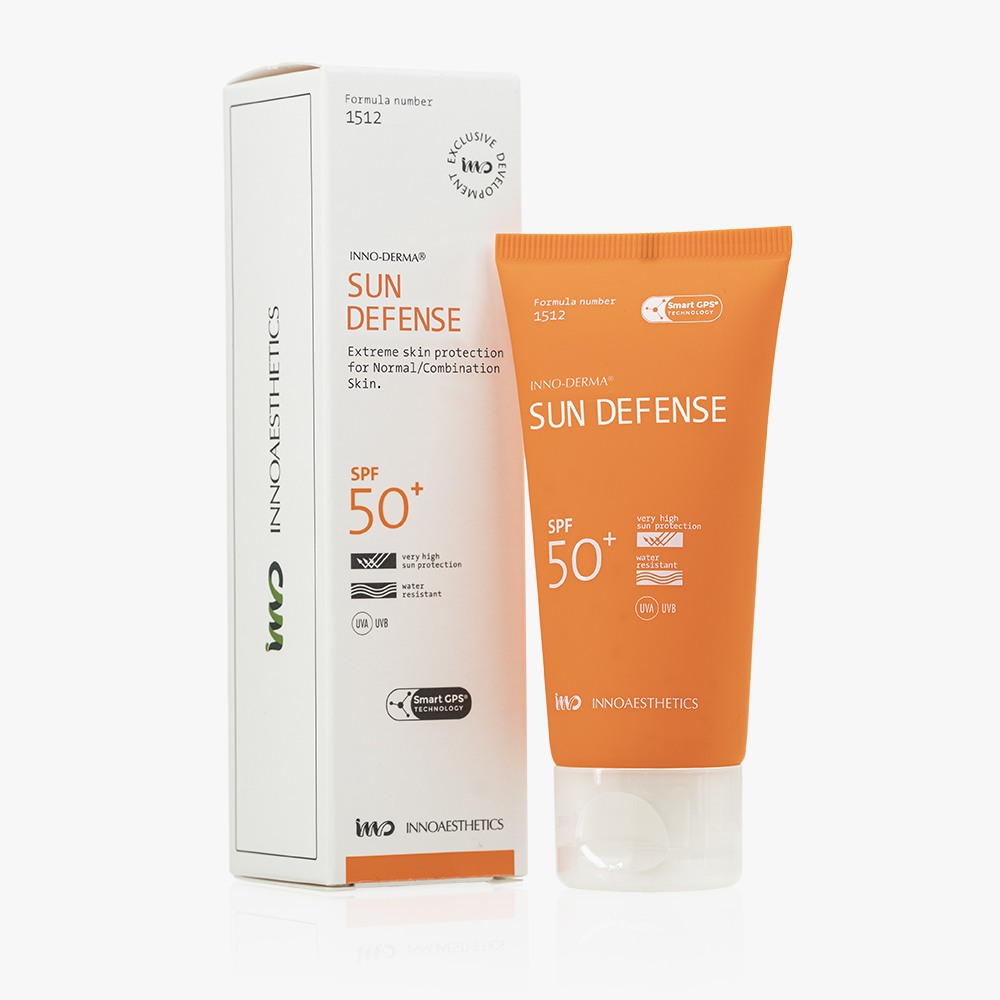 SUN DEFENSE SPF 50+
Broad-spectrum sunscreen.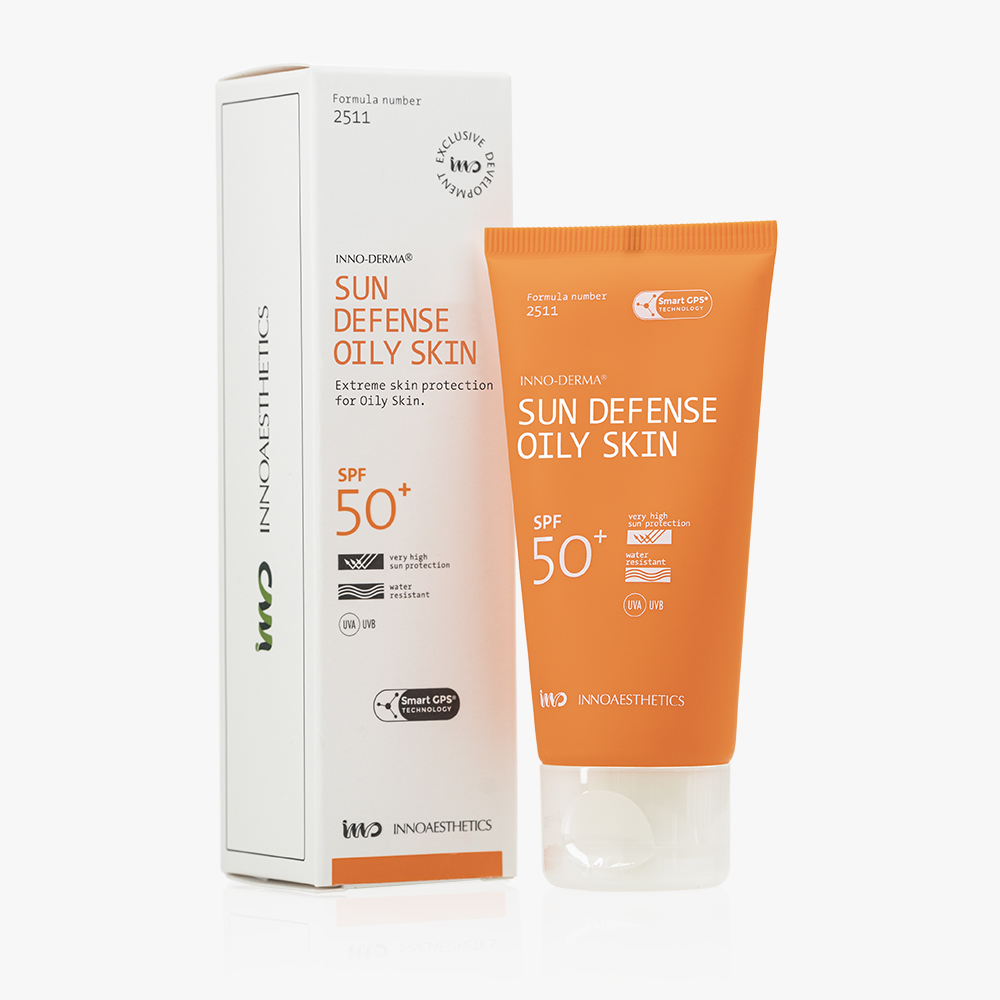 SUN DEFENSE OILY SKIN SPF 50+
Broad-spectrum sunscreen for oily skin.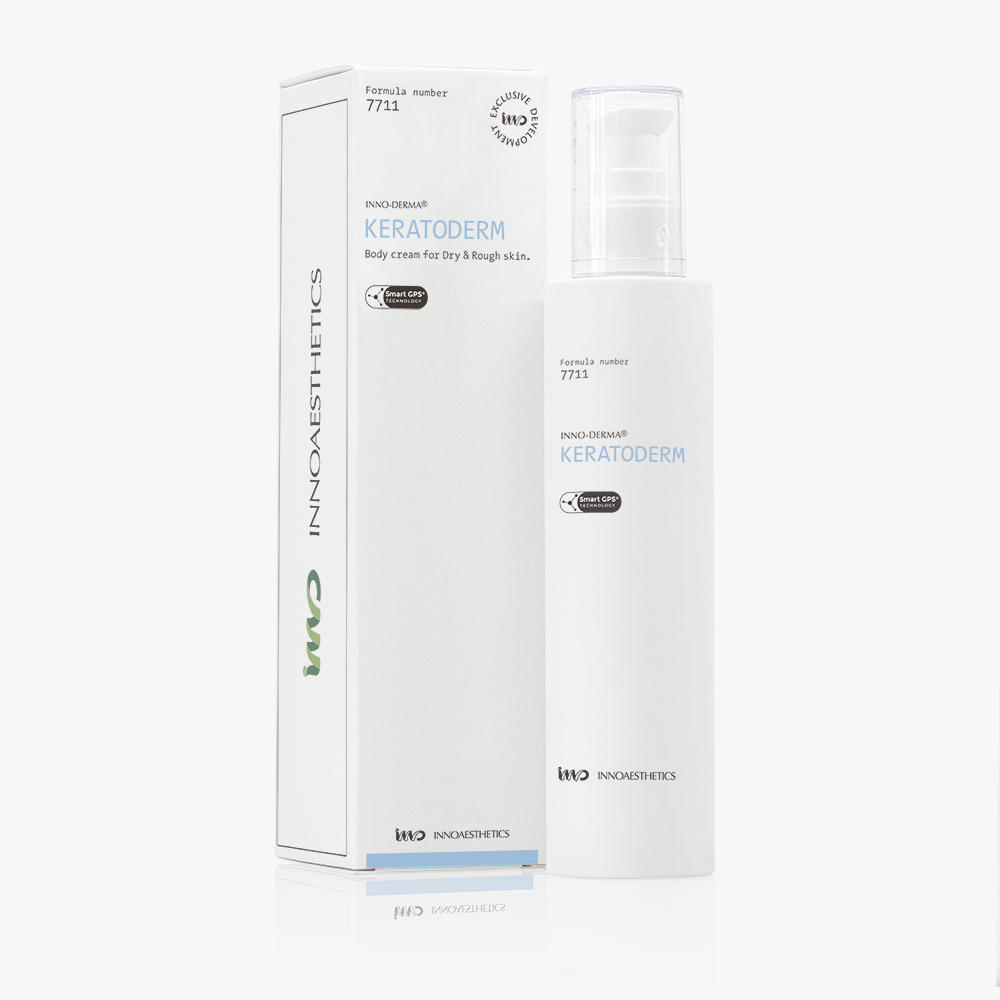 KERATODERM
Body moisturizer for keratosis, xerosis and dry skin.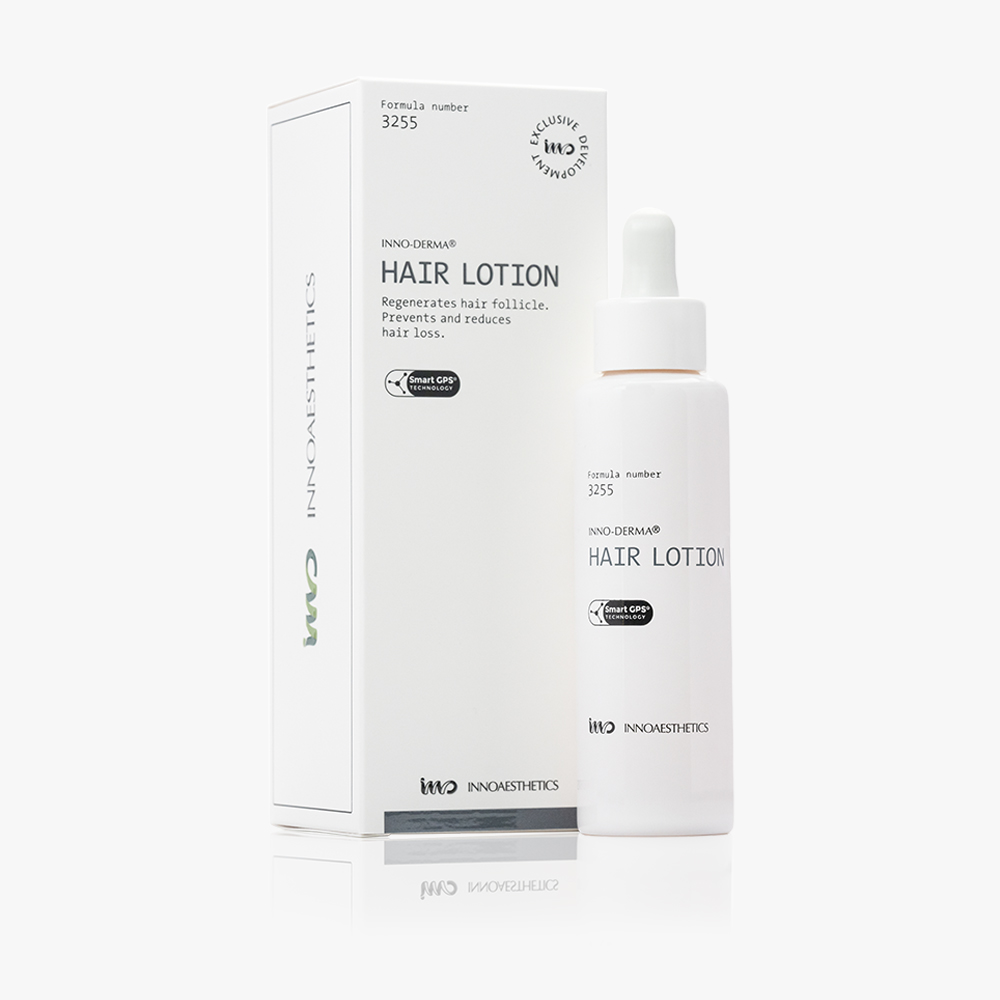 HAIR LOTION
Prevents hair fall and promotes hair growth.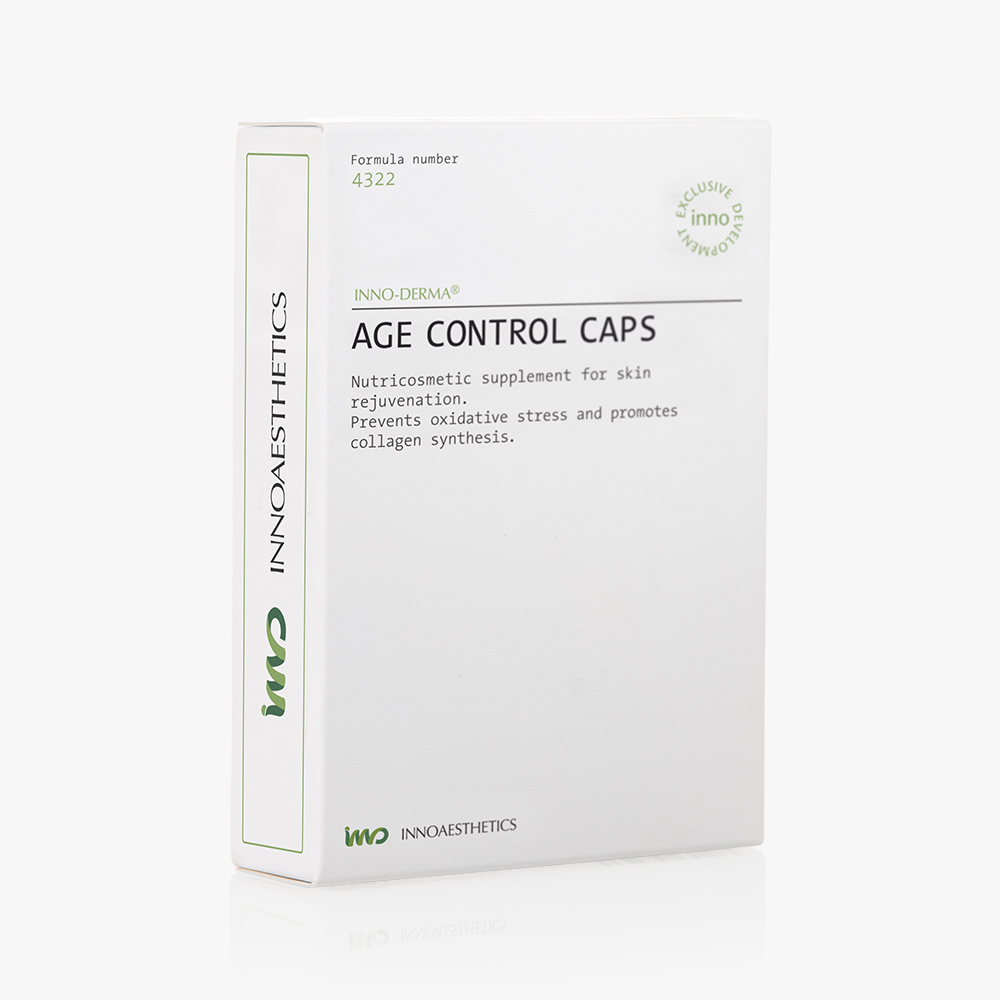 AGE CONTROL CAPS
Advanced nutricosmetics to prevent skin aging.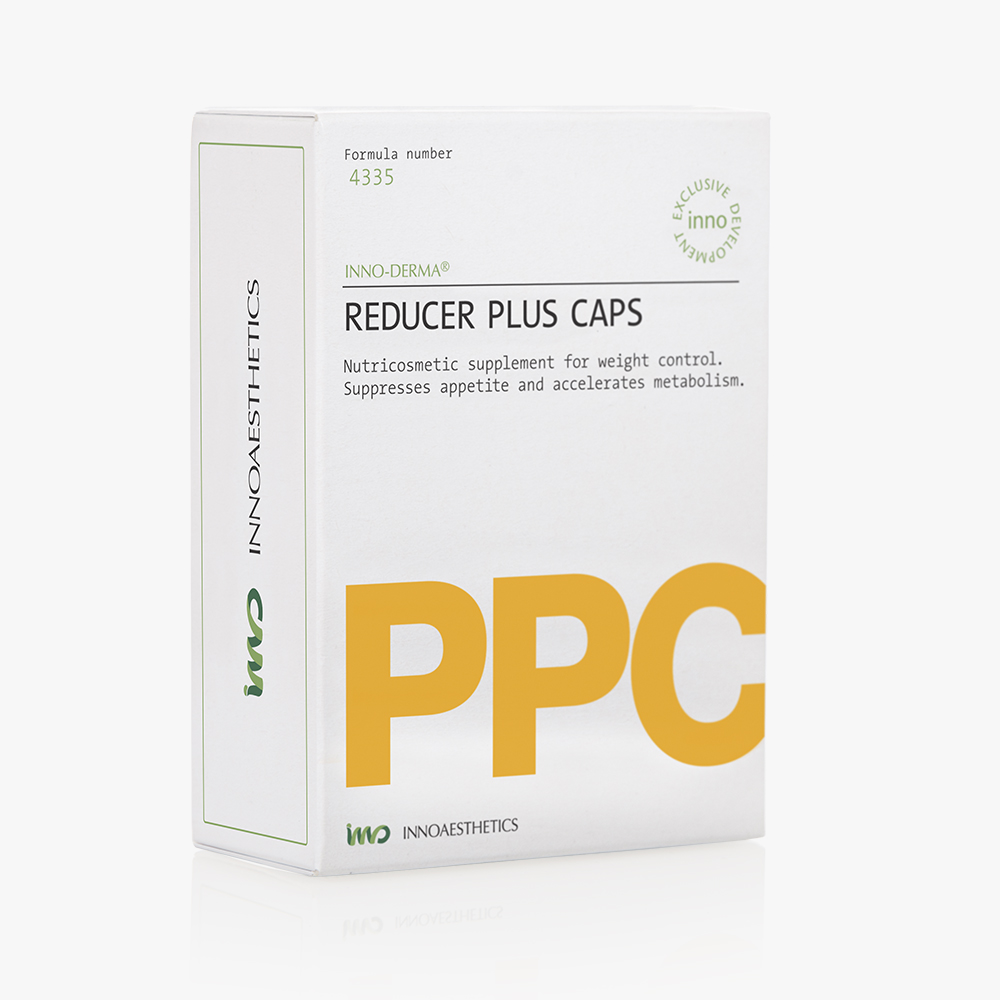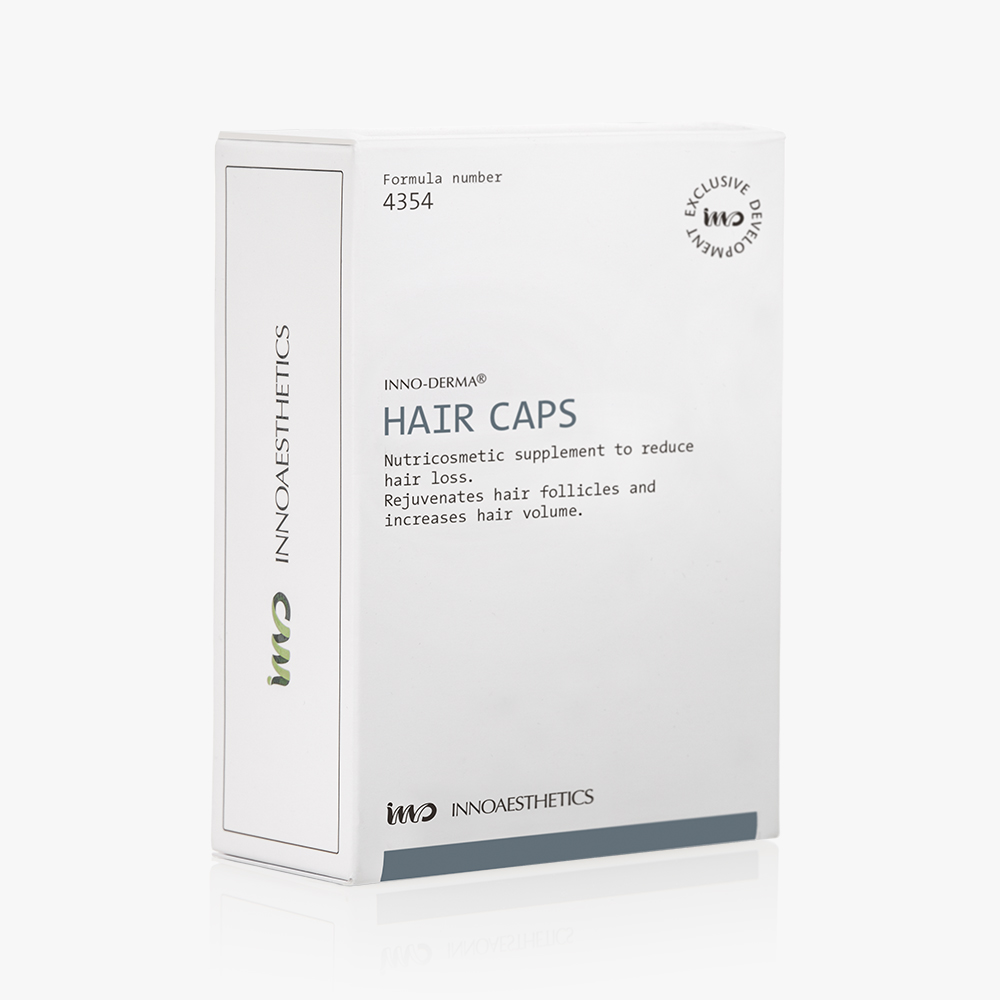 HAIR CAPS
Boosts hair growth and reduces hair loss.
Get in touch for further information
Get in touch for further information