Do you dream of flawless, radiant skin that defies age and imperfections? Meet INNO-EXFO® HOME RESURFACING PEELS, the ground-breaking solution to your skincare woes!
UNVEILING THE POWER OF CHEMICAL PEELS
For ages, chemical peels have been hailed as beauty secrets, effectively addressing various skin conditions. They work wonders for acne-prone skin, rosacea, sensitive skin, dryness, and even the scalp, but there's more to these skincare superheroes than meets the eye.
DECODING THE MAGIC BEHIND CHEMICAL PEELS
Chemical peels are masterful blends of carefully calibrated acids and ingredients that orchestrate a symphony of skin renewal. They whisk away imperfections, encourage cell turnover, and trigger the rebirth of healthy skin. With different peels for different needs, you can choose your level of transformation – from a gentle glow to a complete skin rejuvenation.
But here's the twist: these powerful treatments were once exclusive to professionals… until now.
INNOAESTHETICS PIONEERS A RANGE OF AT-HOME CHEMICAL PEELS
INNOAESTHETICS, a leader laboratory in professional medical aesthetics, have brought the power of chemical peels to your doorstep with INNO-EXFO® HOME RESURFACING PEELS.
To meet the needs of every unique skin, they have developed five Home Resurfacing Peels. Each one, combines different ingredients to address specific concerns.
INNO-EXFO® AKN HRP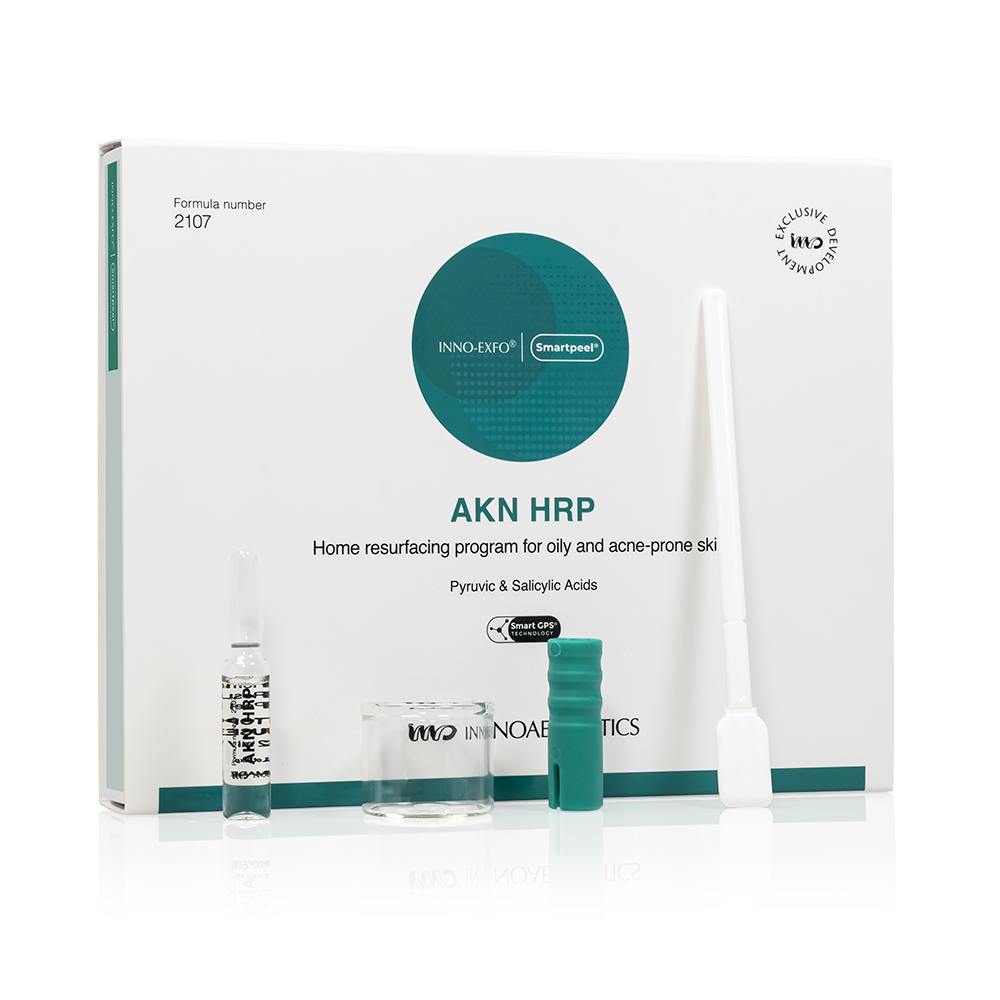 Soft chemical peel that exfoliates the upper layers of the skin to improve the condition of oily and acne-prone skin. It normalizes oil production and has anti-inflammatory properties that reduce pores and diminish skin imperfections.
INNO-EXFO® REDNESS HRP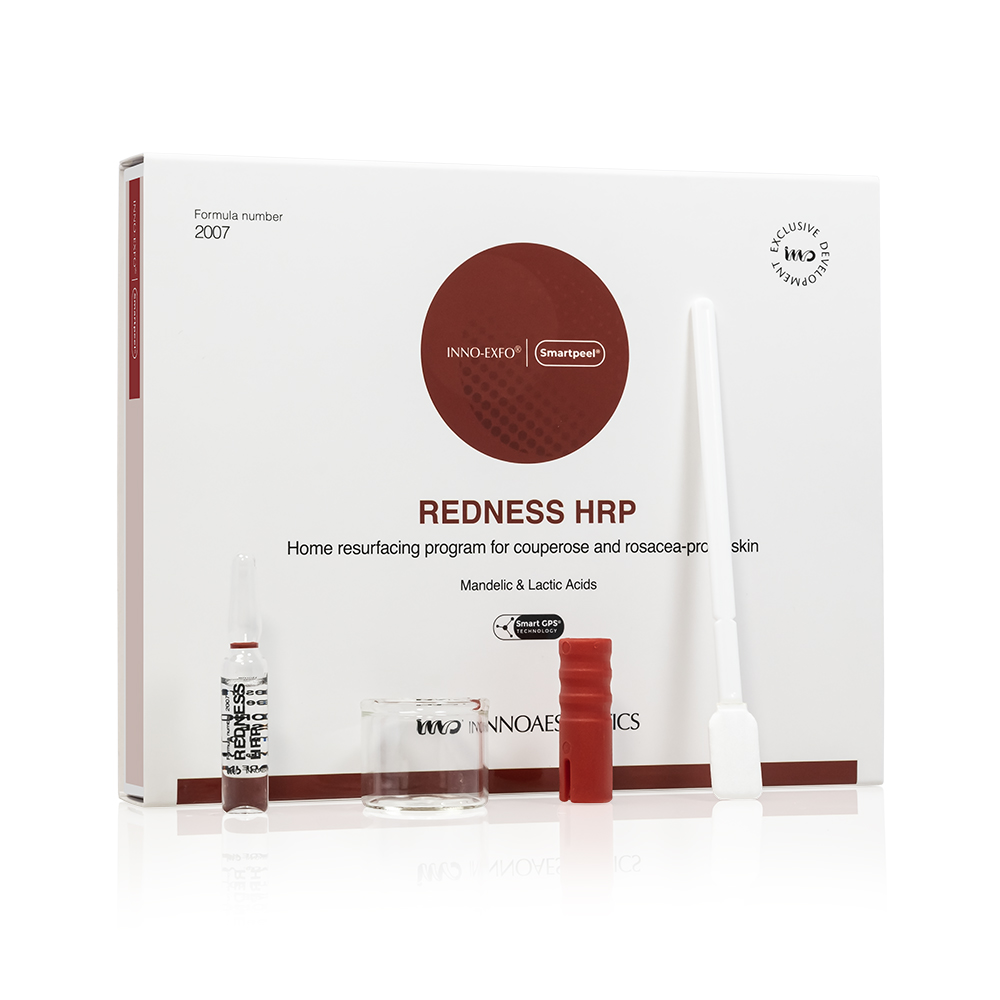 It effectively reduces facial redness and prevents rosacea. Its active ingredients work in synergy to fight inflammation and normalize skin microcirculation. The skin regains its natural glow.
INNO-EXFO® XEROSKIN HRP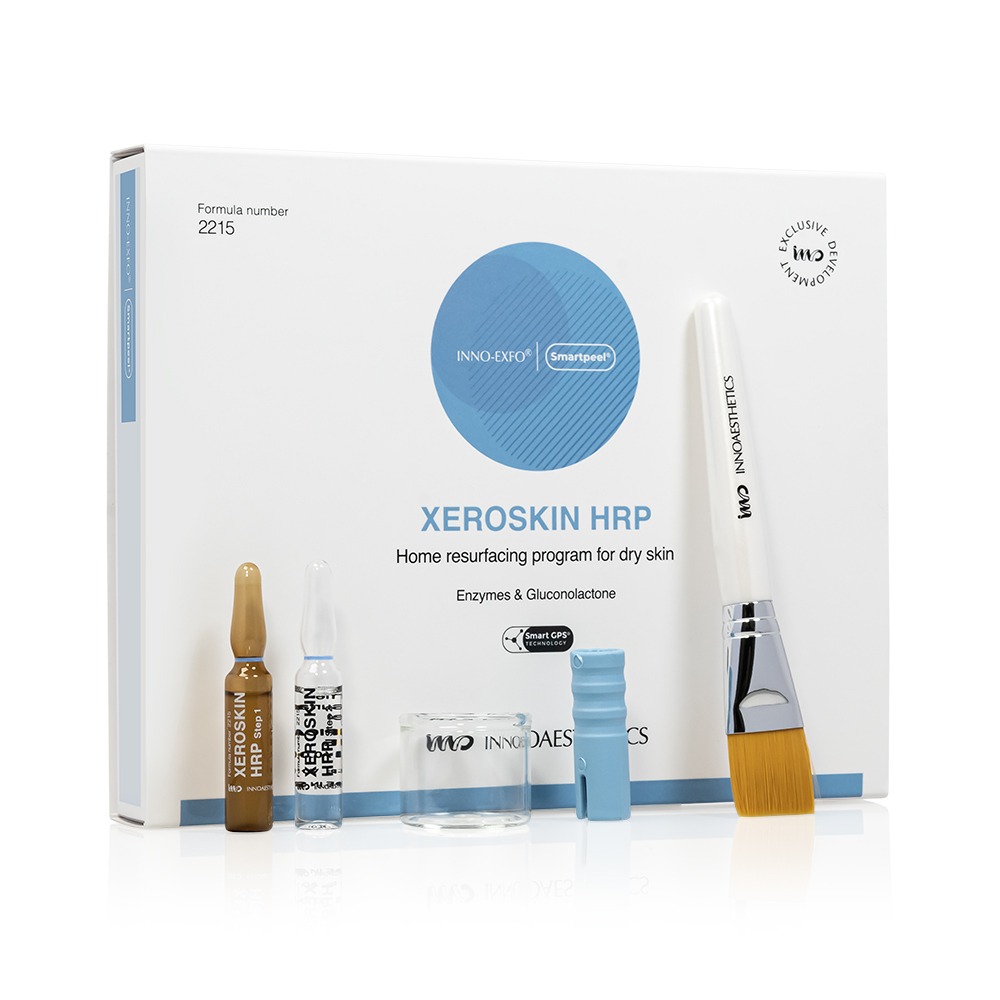 It gently exfoliates dead cells from the skin surface to deeply moisturize the skin and restore the balance of the hydrolipid mantle, enhancing the skin's water-retaining capabilities. It leaves the skin supple and hydrated for a long time.
INNO-EXFO® SENSITIVE HRP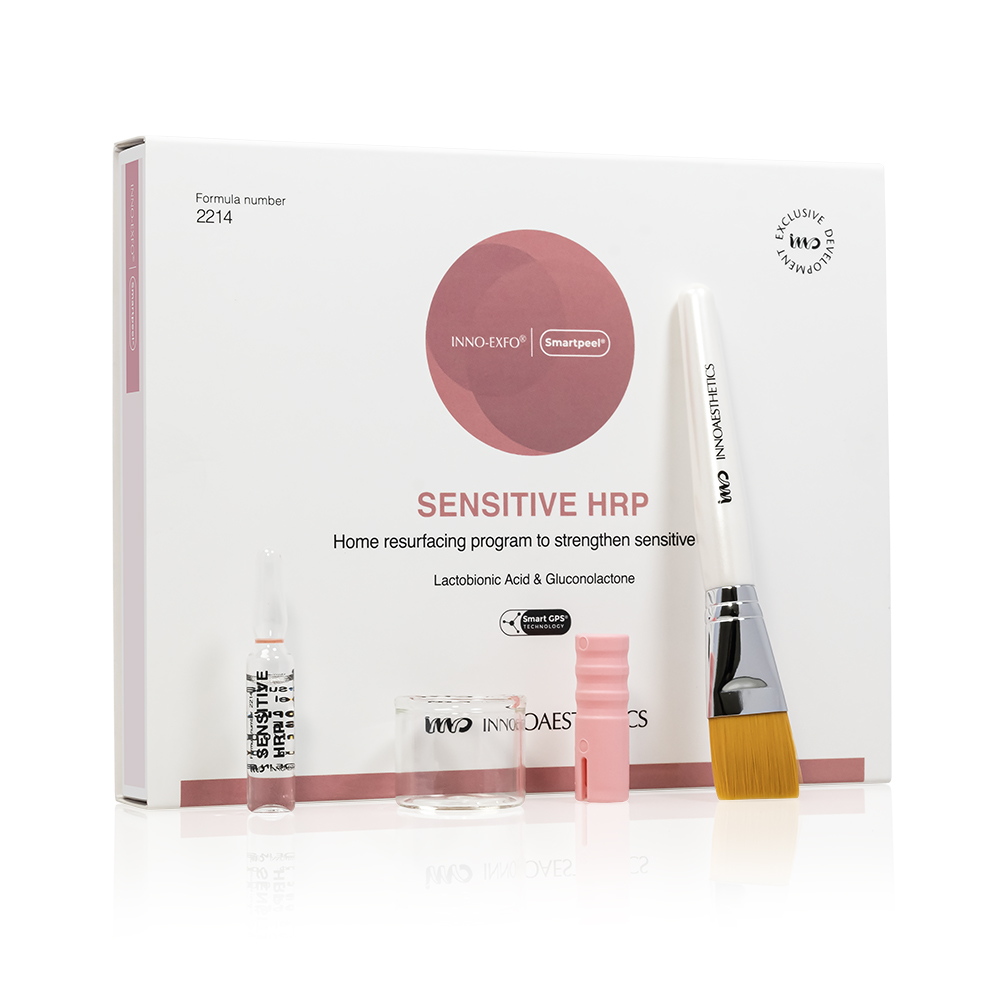 Soft formula specifically designed for sensitive skin. It moisturizes the skin, helps to strengthen the skin barrier, and restores the balance of the skin microflora, leaving your skin radiant and full of vitality.
INNO-EXFO® HAIR SCALPEEL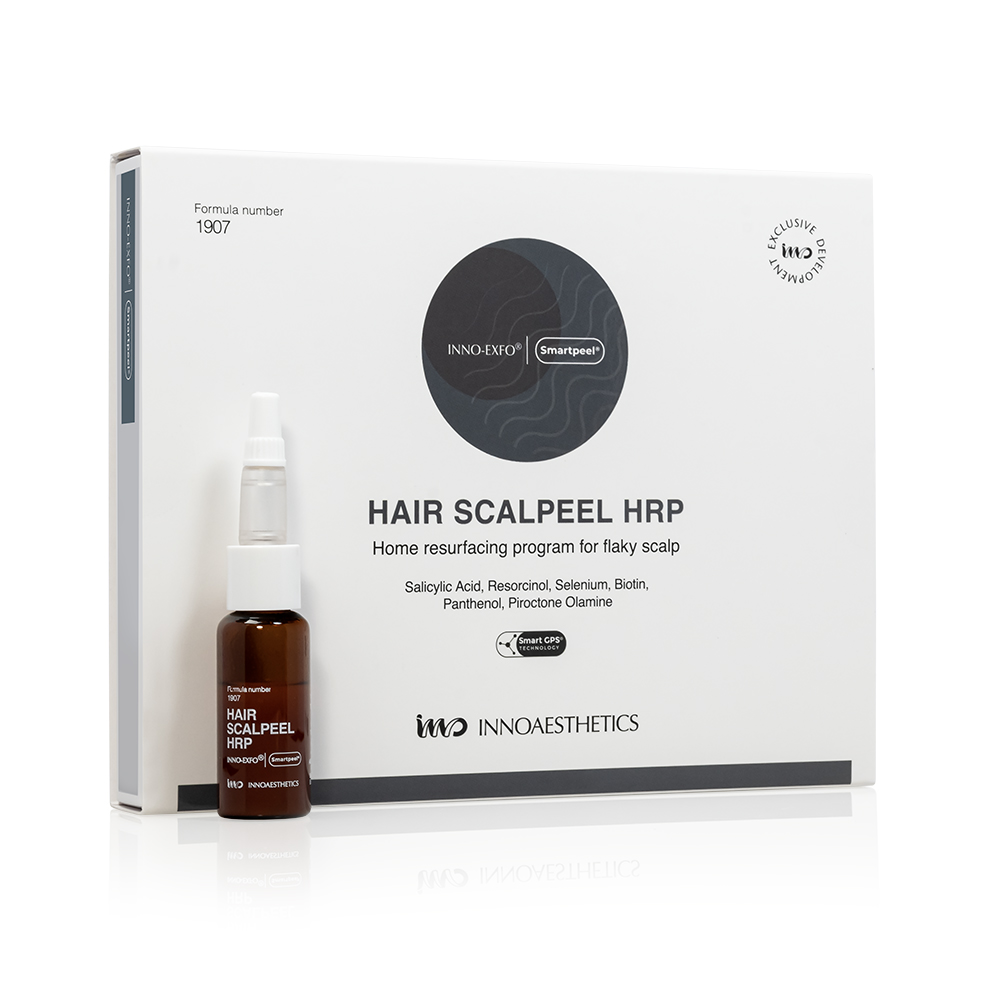 This chemical exfoliation is specifically designed to balance and revitalize the scalp. It effectively removes oily and dry flakes from the scalp, thus reducing dandruff and improving seborrheic dermatitis. These effects help the hair to become healthier and prevent its fall.