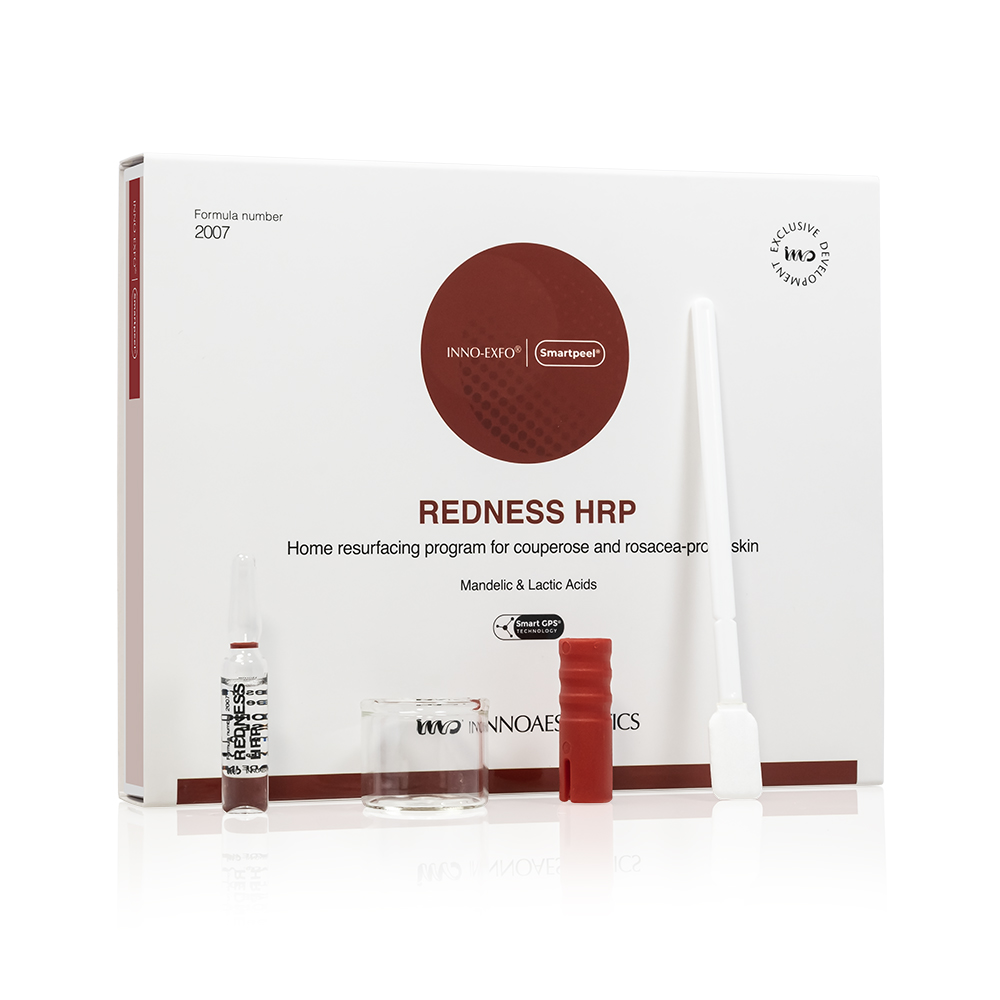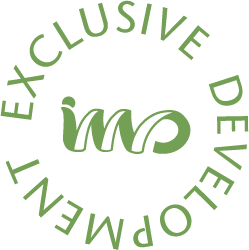 Resurfacing program for skin redness
At-home chemical to reduce skin redness, inflammation, irritation, and spider veins on face. It helps to prevent couperose and rosacea in redness-prone skin. Enhances skin glow and evens the complexion.


INDICATIONS
Facial Redness.

Couperose and Rosacea-prone skin.
ACTIVE INGREDIENTS
Mandelic Acid, Lactic Acid,
Salicylic Acid,
Azelaic Acid, and Smart GPS®.
MECHANISM OF ACTION
Its active ingredients work in synergy to act on the factors involved in erythematous and vascular skin alterations, improve the condition of the skin barrier, reduce inflammation, and prevent skin imperfections, smoothening the skin and enhancing its natural glow.
HOW TO APPLY
Apply weekly for one month.
Cleanse the skin with INNO-DERMA® Soft or Deep Cleanser.

Use the ampoule breaker to open one ampoule and pour the content in the provided jar.

Use a cotton swab to apply an even layer on the entire face.

Leave it on for 5 minutes, then rinse with water.

Finally, apply INNO-DERMA® Skin Repair or your face moisturizer.
Get in touch for further information
Get in touch for further information