During summer season, our skin is exposed to various aggressors that can negatively impact its health and appearance. Factors such as high temperatures, sweat, chemical products from swimming pools, salty water, and increased UV index can leave the skin dry and itchy. These environmental stressors can also increase skin sensitivity, leading to a cycle of dehydration and susceptibility. To combat these effects, it's essential to prepare and moisturize your skin for the summer months.
WHY IS SKIN MOISTURE CRUCIAL?  
Properly moisturized skin is the foundation of a healthy complexion and plays a vital role in slowing down the skin aging process. The outermost layer of the skin barrier, known as the acid mantle, consists of lipids. When the skin lacks sufficient moisture, this protective barrier becomes compromised.
Maintaining optimal skin moisture levels supports skin regeneration, making it more resilient and better equipped to combat external aggressors. Additionally, adequate skin moisture promotes the production of essential proteins like collagen and elastin, improving firmness and helping to prevent the formation of folds and wrinkles.
HOW TO ENHANCE SKIN MOISTURE LEVELS?
Replenishing your skin moisture levels once in a while and moisturizing it every day will help you win some years of youth, not to mention the glow and revitalizing effect that a moisture replenishing treatment pays off.
Xeroskin moisture replenishing treatment from INNOAESTHETICS Laboratory is a healthy and effective option. It joins a set of in-office and at-home products to deeply and long-lastingly enhance skin moisture. Although the treatment is highly recommended for people with dry skin, everyone can use it to enhance skin moisture levels. As mentioned above, this treatment is ideal before and during the summer.
It comprises two professional solutions, and a set of skincare products to use at home.
In Office
INNO-EXFO® XEROSKIN PEEL
Professional soft peel that gently exfoliates the upper skin layer to stimulates skin regeneration and enhance skin moisture. It has been specially formulated to get rid of flaky skin and improve the skin water-retaining capabilities to achieve a long-lasting moisturizing effect.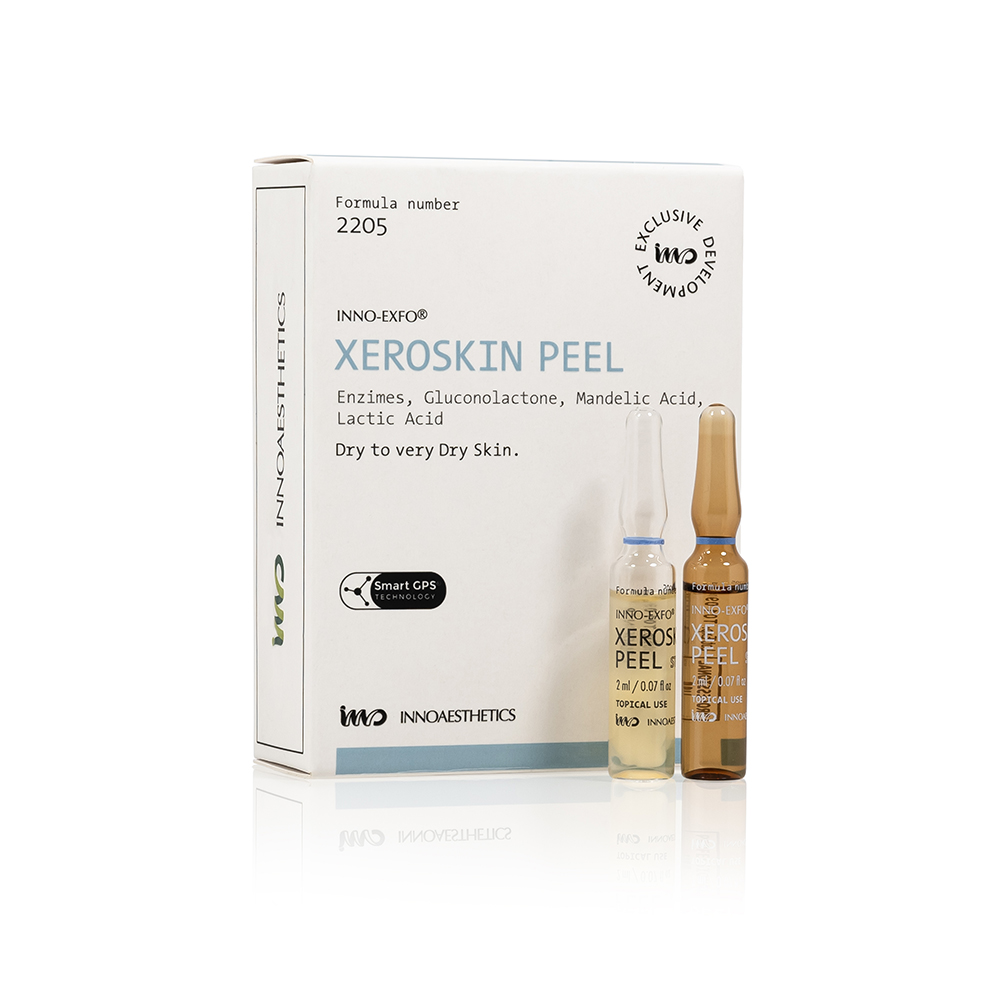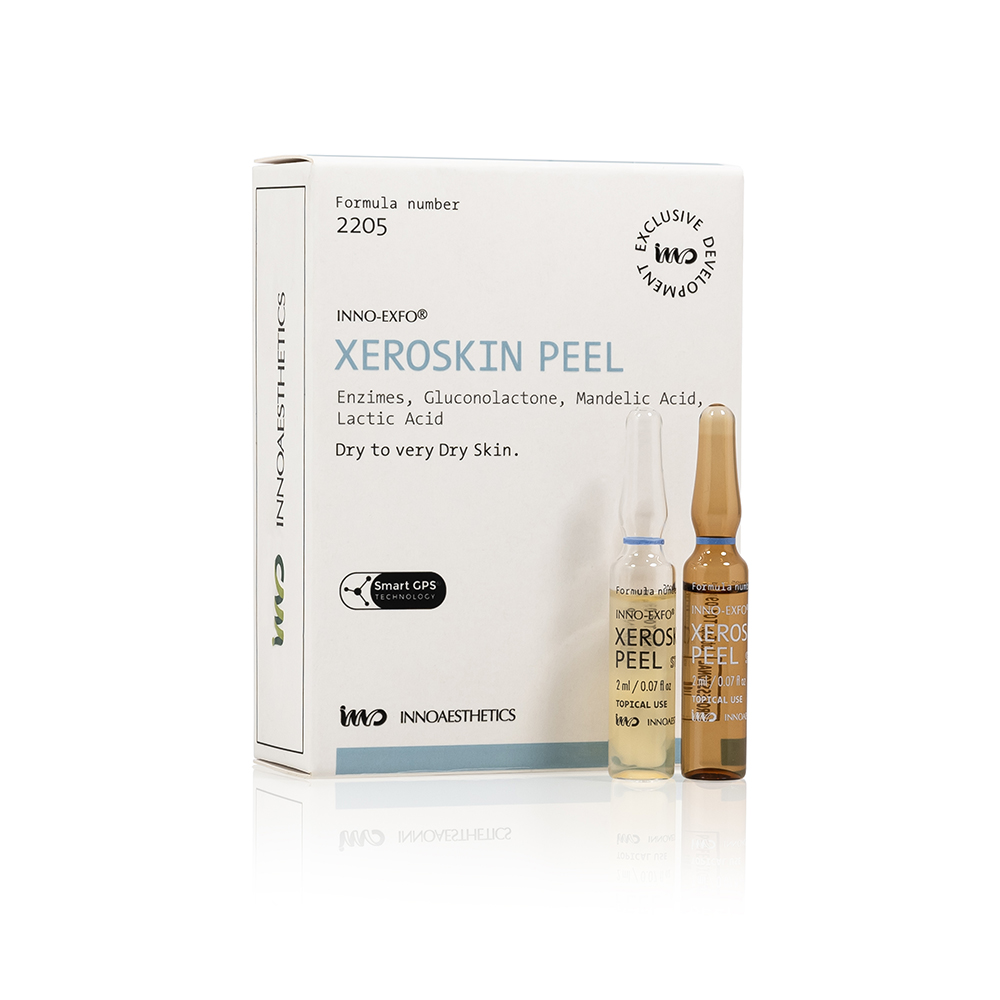 INNO-TDS® XEROSKIN-ID
Professional transdermal solution that deeply moisturizes the skin from the inside, also improving elasticity, firmness, and glow.
It can be applied by microneedling, derma roller or iontophoresis.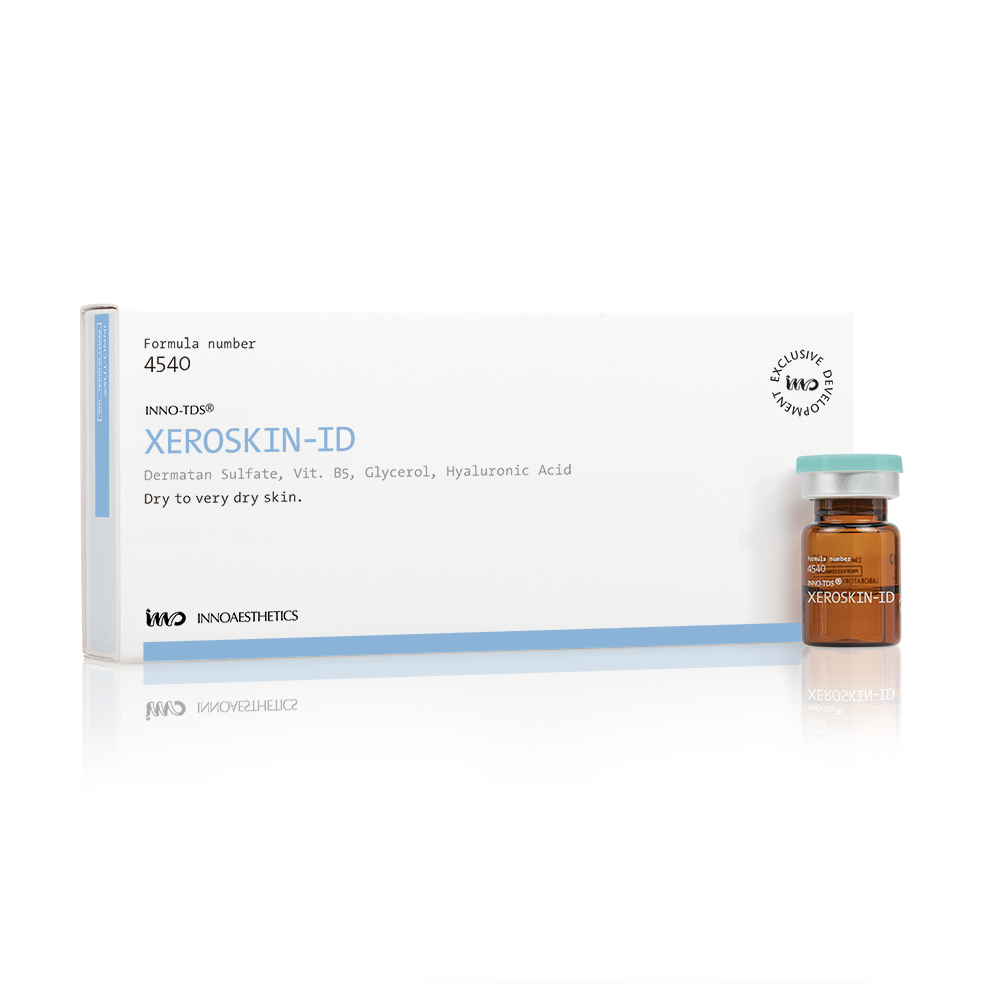 At Home
INNO-DERMA® XEROSKIN DAY CREAM
Day cream to deeply moisturize the skin and protect it from external stressors.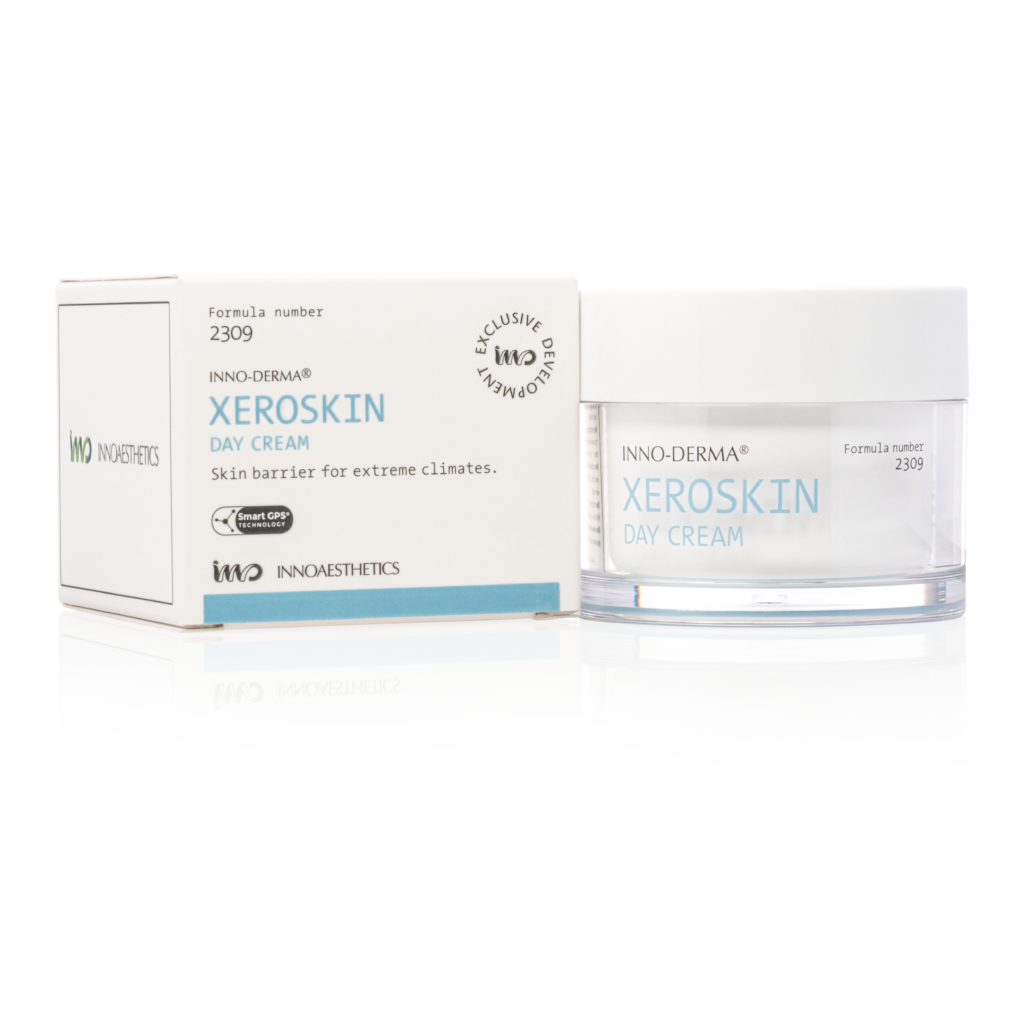 INNO-DERMA® XEROSKIN NIGHT CREAM
This intensive night moisturizing cream is the latest's INNOAESTHETICS launch. XEROSKIN Night Cream completes XEROSKIN line. It helps to restore your moisture levels during sleeping hours, effectively strengthens the skin barrier, and achieves long-lasting hydration.
INNO-DERMA® KERATODERM
Fast-absorbing body cream that intensively moisturizes without feeling sticky. It sinks in the skin within seconds, leaving your skin smooth and soft.