As the warm temperatures and summer vibes beckon us outdoors, it becomes crucial to acknowledge the damaging effects of sun exposure. The sun is one of the primary culprits behind skin aging and poses a significant threat to our skin health.
This article aims to shed light on the prevention and treatment of sun-damaged skin, providing essential information to help you maintain healthy, radiant skin all year round.
SINGS OF SUN DAMAGED-SKIN:
Before delving into preventive measures and treatment options, it is important to recognize the signs of sun-damaged skin. These signs can manifest in various ways, including:
Chronic sun exposure leads to the formation of different types of skin discoloration such as melasma and dark spots, leaving an uneven complexion.
Melasma is a condition in which patches of hyperpigmented skin (often brown or grayish-brown) appear on face.
Solar lentigines or age spots usually appear on face, décolleté, back, arms and hands. They are the result of recurrent sun exposure and are considered a sign of aging.
As they produce more melanin, dark skin tones are more prone to develop dark patches than fair skin.
Lips are also sensitive to UV rays, get dry and rough if recurrently sun exposed without protection, can sunburn, develop solar lentigines, and, in severe cases, develop actinic cheilitis, which is a pre-cancerous condition triggered by long-term sun exposure.
Solar elastosis is a skin condition characterized by lack of elasticity. Sun exposure triggers the formation of free radicals which cause Oxidative Stress.  It leads to the breakdown of certain skin proteins elastin and collagen, eventually causing a lack of skin elasticity and the formation of wrinkles.
Skin photoaging is the acceleration of chronological aging triggered by UV rays and Oxidative Stress. It not only includes wrinkles, folds, and saggy skin, but also skin discoloration. It is a generic term that encompasses all UV-induced skin aging signs.
SUN DAMAGE PREVENTION
Prevention is the first line of defense against sun-damaged skin.
Here are some essential preventive measures you should take:
 1. APPLY SUNSCREAM
Use a broad-spectrum sunscreen with a high SPF regularly, even on cloudy days. Reapply every two hours or after swimming or sweating.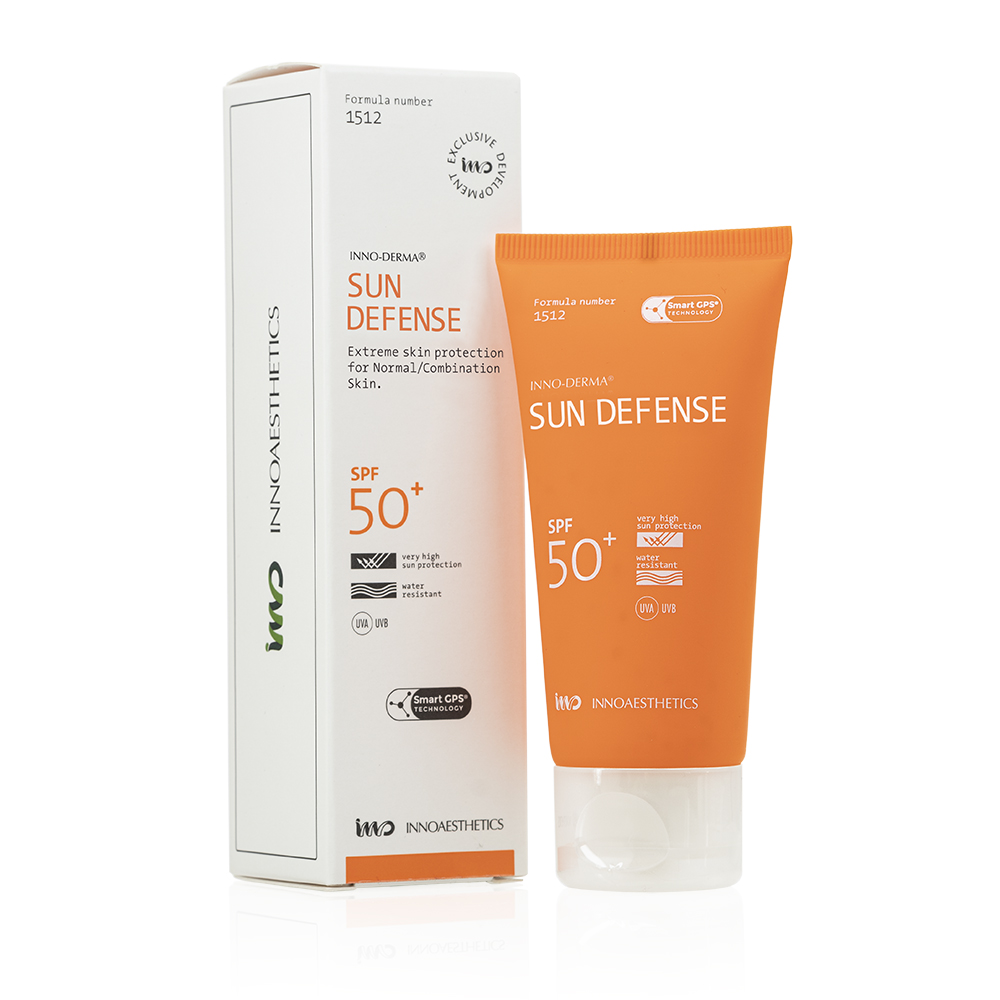 2. SEEK SHADE
Limit your exposure to direct sunlight, especially during peak hours when the sun's rays are strongest (typically between 12am and 4pm).
3. WEAR PROTECTIVE CLOTHING
If you are spending long hours at the beach or snorkelling with your back exposed, wearing a SPF sun-protection shirt is a good idea. Also, sunglasses are important to protect your eyes and eye contour.
4. AVOID TANNING BEDS
Artificial tanning methods also emit UV radiation that can accelerate skin aging.
5. STAY HYDRATED
Proper hydration helps to maintain skin healths and supports its natural defense mechanisms.
TREATING SUN-DAMAGED SKIN
If your skin has already suffered from damage, here you have several treatment options that can help you improve it.
Over-the counter creams and serums containing ingredients like retinol, vitamin C, hyaluronic acid, and nicinamide can help you restore your skin and lighten dark spots.
Performed by dermatologists, chemical peels involve the application of a chemical solution to exfoliate the damaged skin, revealing a smoother and more even complexion.
Laser treatments can target specific areas of sun damage, stimulating collagen production, reducing pigmentation, and improving overall skin texture.
Non-invasive procedure that consists on the application of different substances that improve skin health.