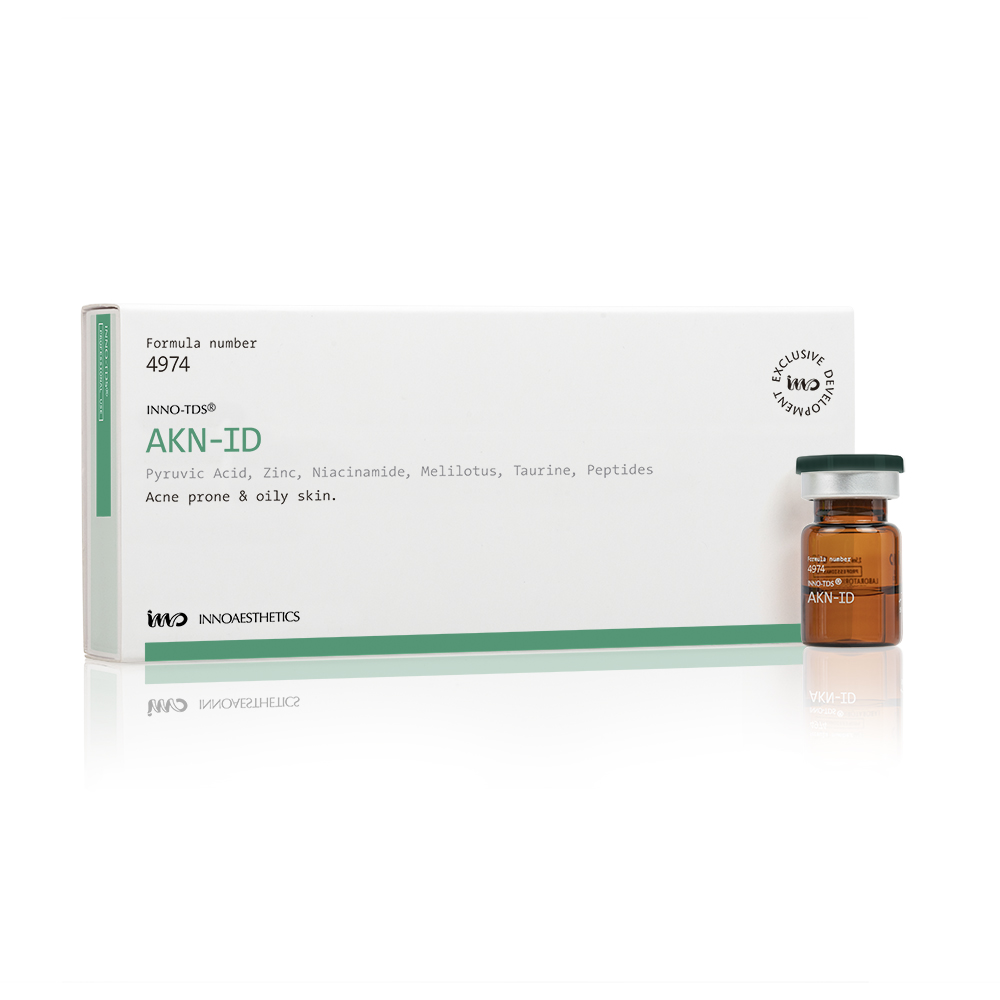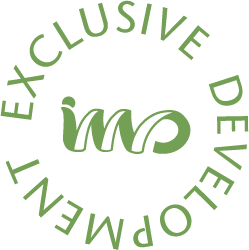 Transdermal solution for acne-prone skin
AKN-ID is the ultimate solution for acne-prone skins. It effectively controls sebum production, bacteria proliferation, and inflammation, thus preventing pore-clogging and breakouts.

ACTIVE INGREDIENTS
Pyruvic Acid, Zinc, Niacinamide, Melilotus, Taurine, Peptides.
MECHANISM OF ACTION
The activity of its ingredients allows to control sebum production, prevent pore-clogging, and reduce inflammation and the number of open pores. All this ensures the prevention and reduction of acne breakouts.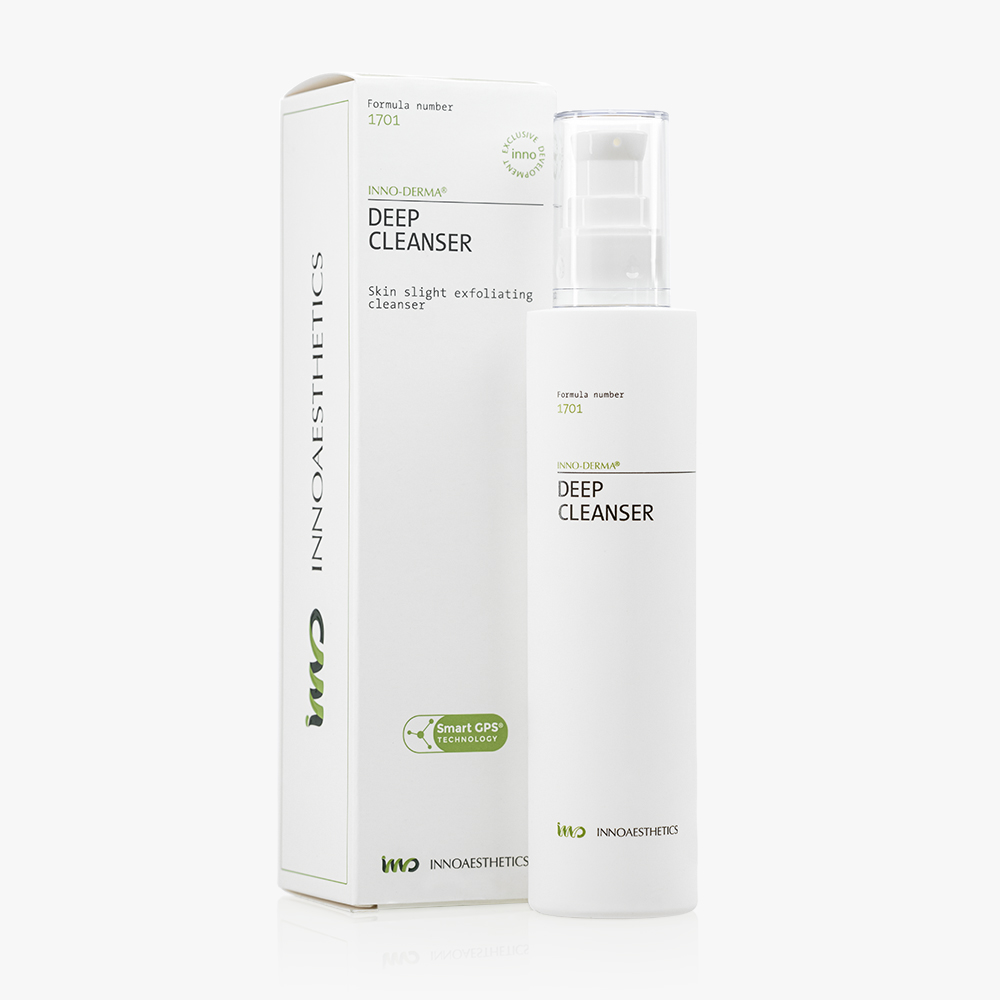 INNO-DERMA® DEEP CLEANSER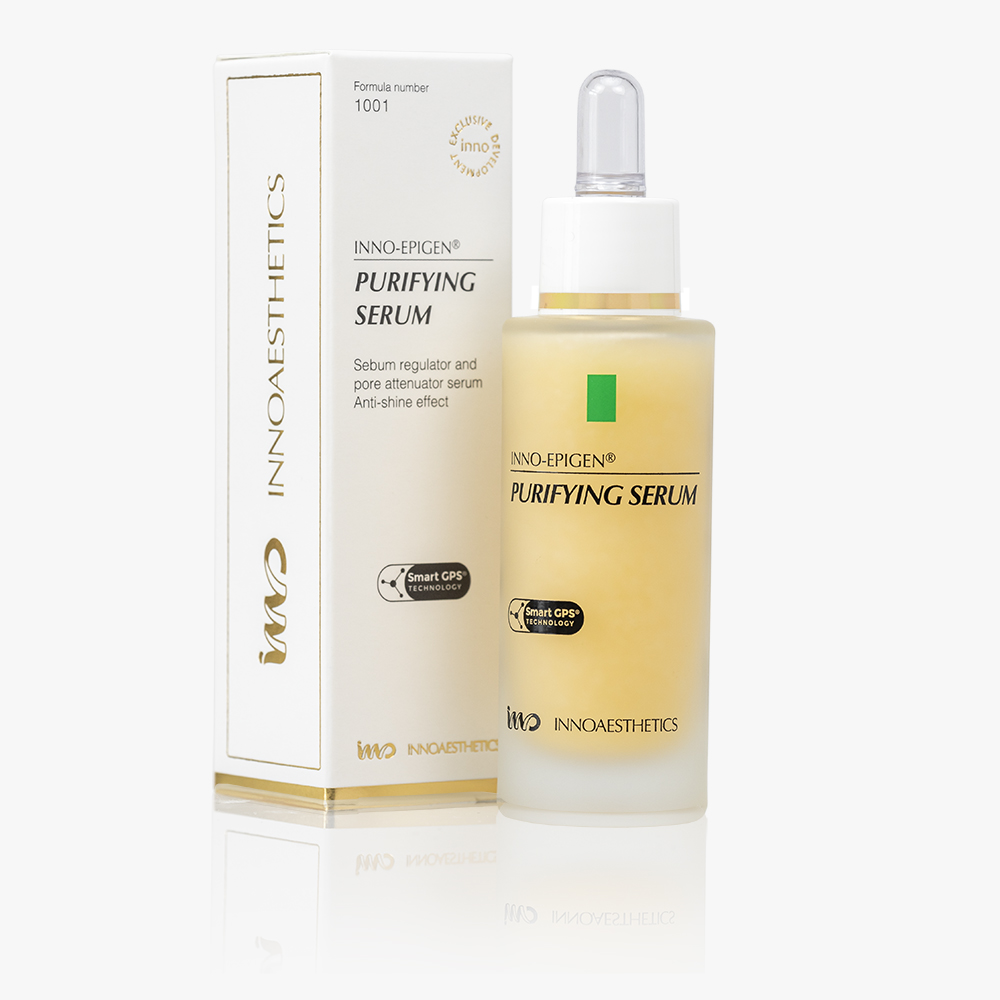 INNO-EPIGEN® PURIFYING SERUM
Serum to control oily skin.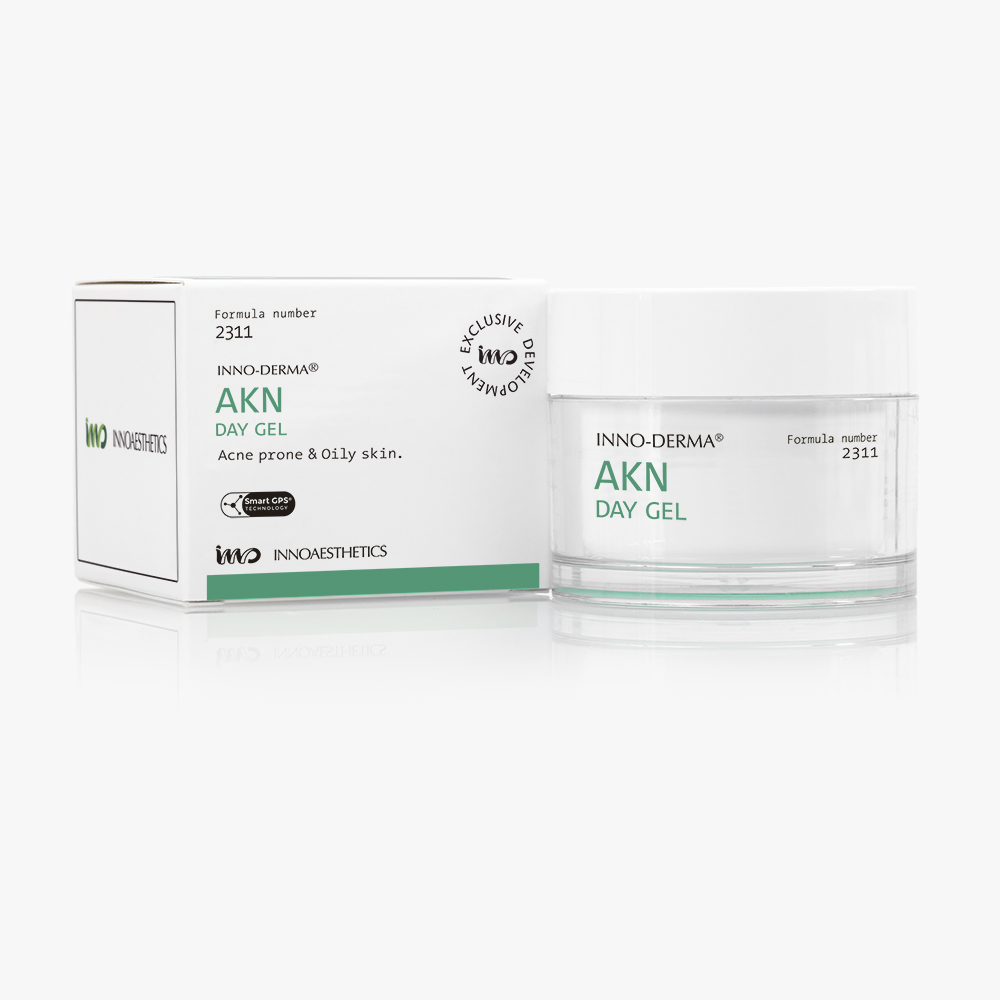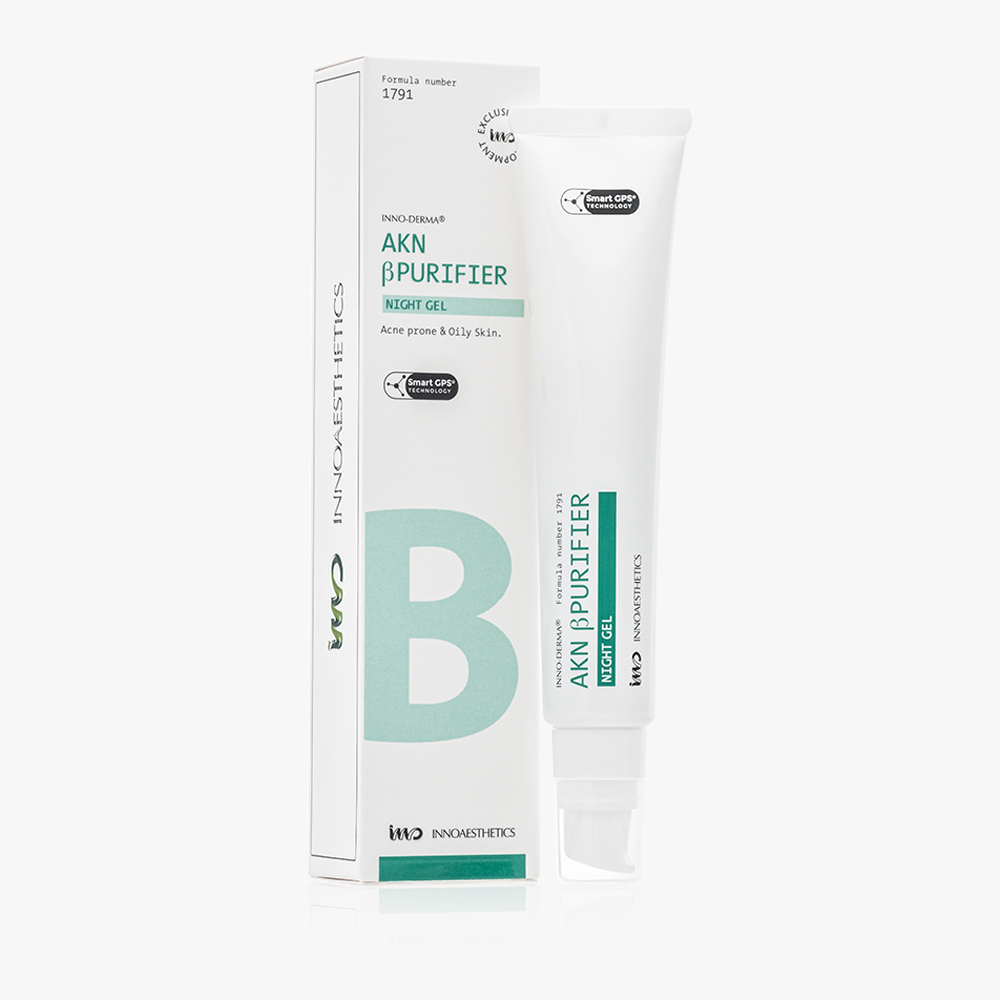 INNO-DERMA® AKN β PURIFIER NIGHT GEL
Night gel for acne-prone skin.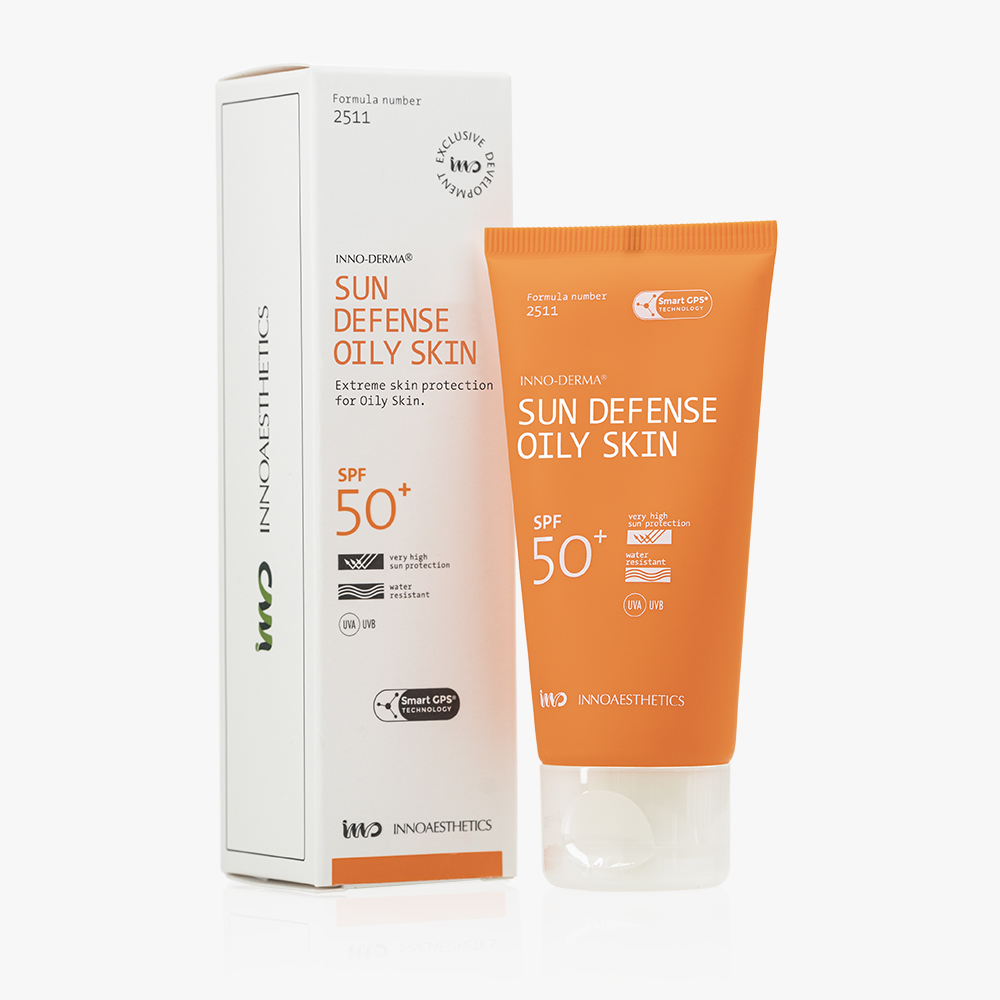 INNO-DERMA® SUN DEFENSE OILY SKIN SPF 50+
Broad-spectrum sunscreen for oily skin.
Get in touch for further information
Get in touch for further information