Epigenetics is a new field of research in contemporary biology that explores how lifestyle, external and environmental factors affect our gene activity. The latest findings in epigenetics have shown that a considerable number of genes are directly involved in skin aging. Human genes do not change over a lifetime, but their activity is modulated by biological mechanisms that can either inhibit or activate their expression. Our physical appearance is the result of this gene expression.
In INNOAESTHETICS, we are constantly working to develop new formulas that can treat any skin concerns and help people to get a gorgeous and healthy skin. Our commitment to the aesthetic world and the continuous pursuit of excellence have led us to create our prime range of products for end-users, INNO-EPIGEN®.
INNO-EPIGEN® products are made of unique combinations of epigenetic active ingredients that act on the biological mechanisms of the skin. They can minimize the expression of the genes responsible for skin aging to radically change the way we age.
INNO-EPIGEN® LINE includes 8 products:
URBAN DAY CREAM SPF20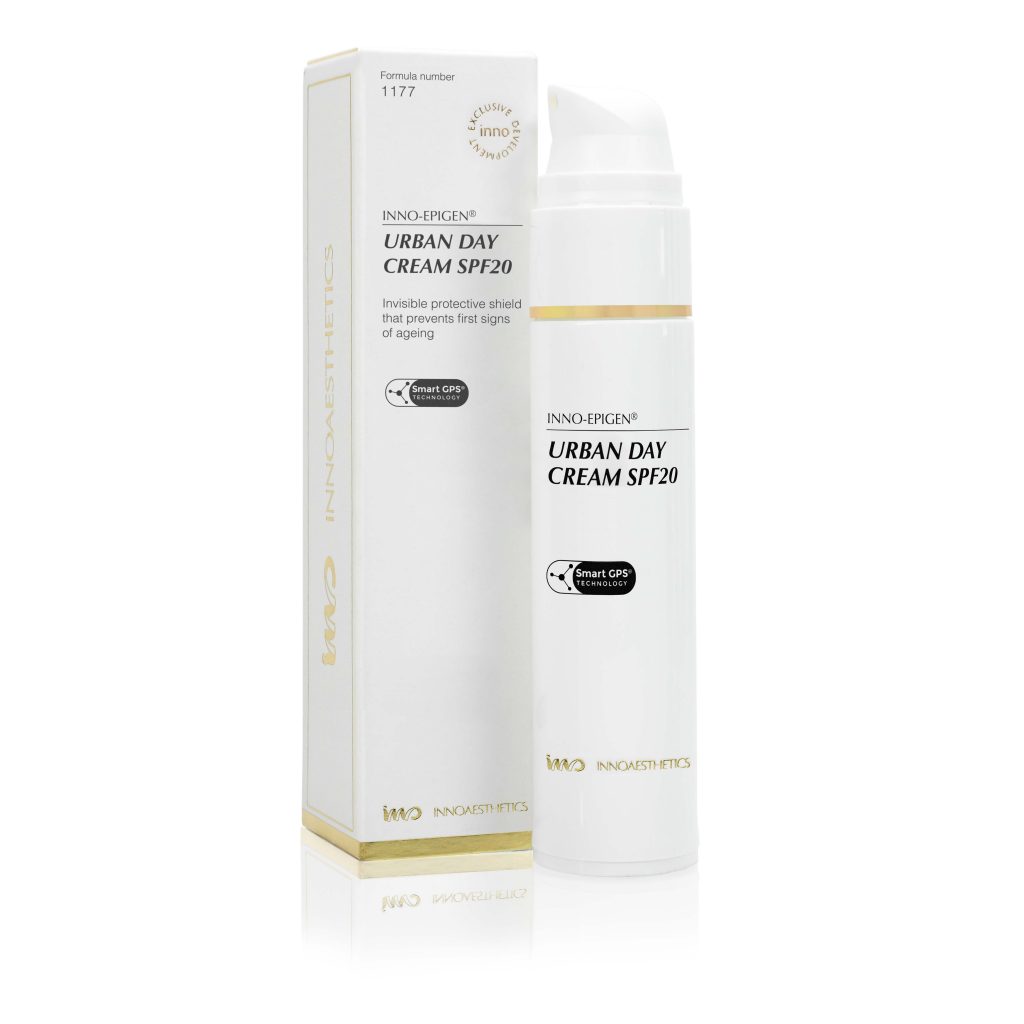 Dual-action antiaging cream that forms a protective shield from oxidative damage and pollution while deeply moisturizing the skin.
• Protects and moisturizes the skin. • Slows down skin ageing.
• Firms the skin.
• Enhances skin elasticity.
AGE PERFECTION SERUM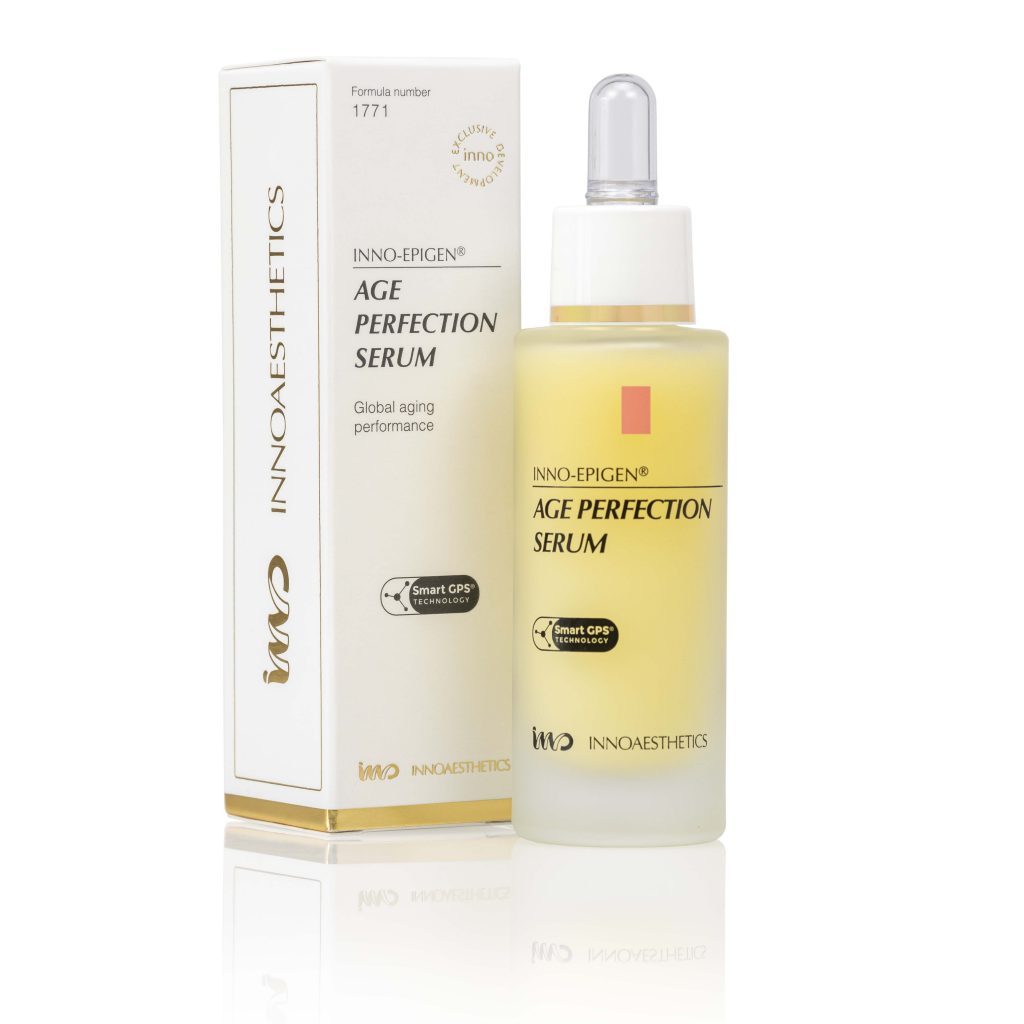 Concentrated anti-aging serum to fully treat the signs of aging.
• Rejuvenates the skin.
• Prevents skin ageing.
• Intensely moisturizes.
• Enhances elasticity and firmness.
ANTIOX SERUM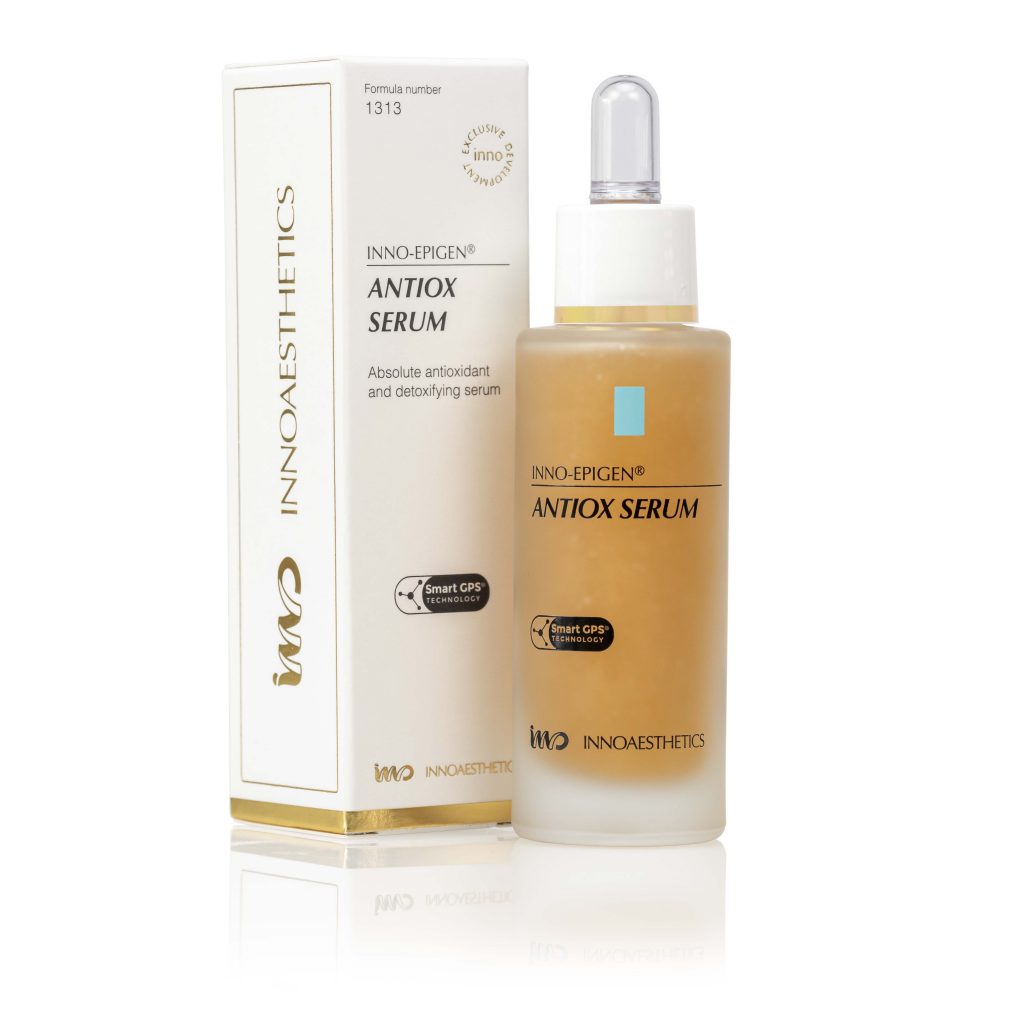 Absolute protection and repair from skin aging, oxidation and pollution.
• Slows down skin ageing processes.
• Strengthens the skin tissues.
• Enhances elasticity.
• Prevents skin oxidation.
PIGMENT DEFENSE SERUM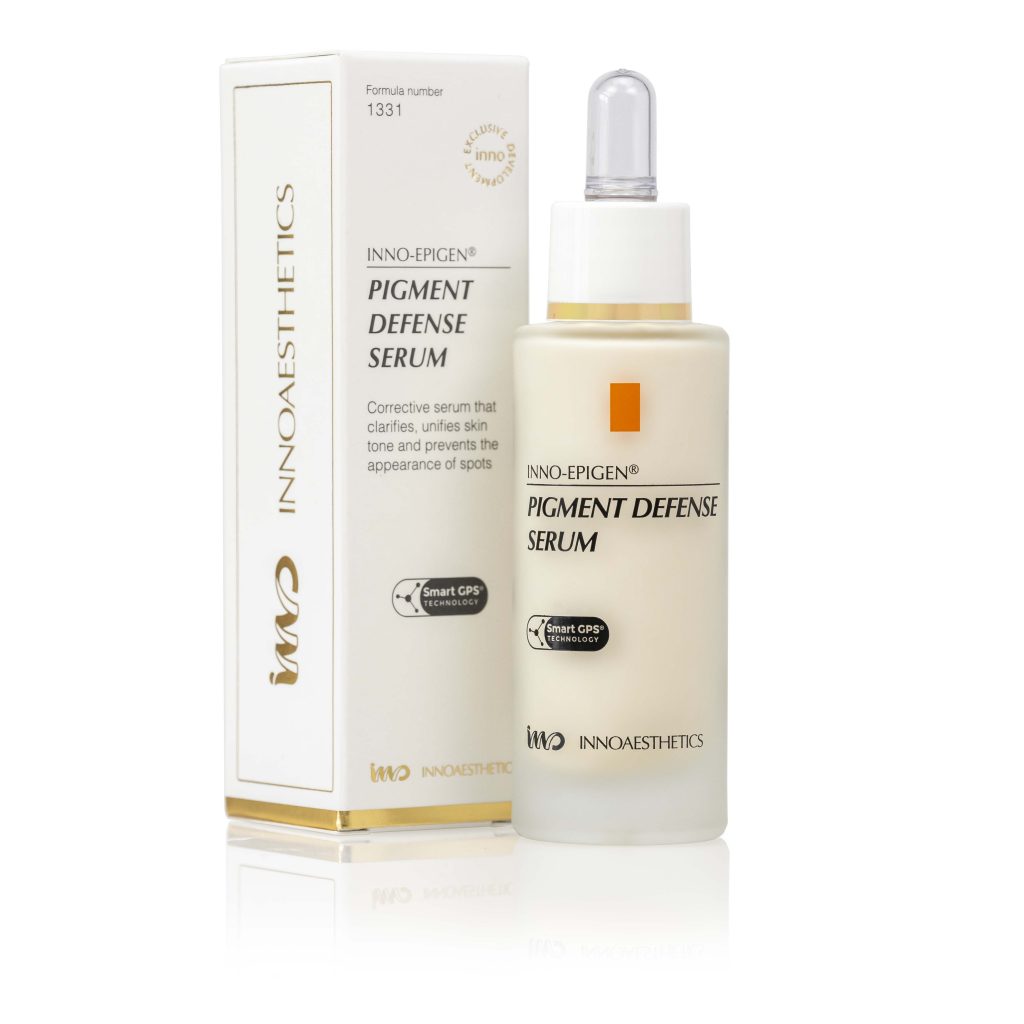 Strong combination of highly effective ingredients for the treatment of hyperpigmentation.
Benefits
• Lightens dark spots.
• Smooths the skin.
PURIFYING SERUM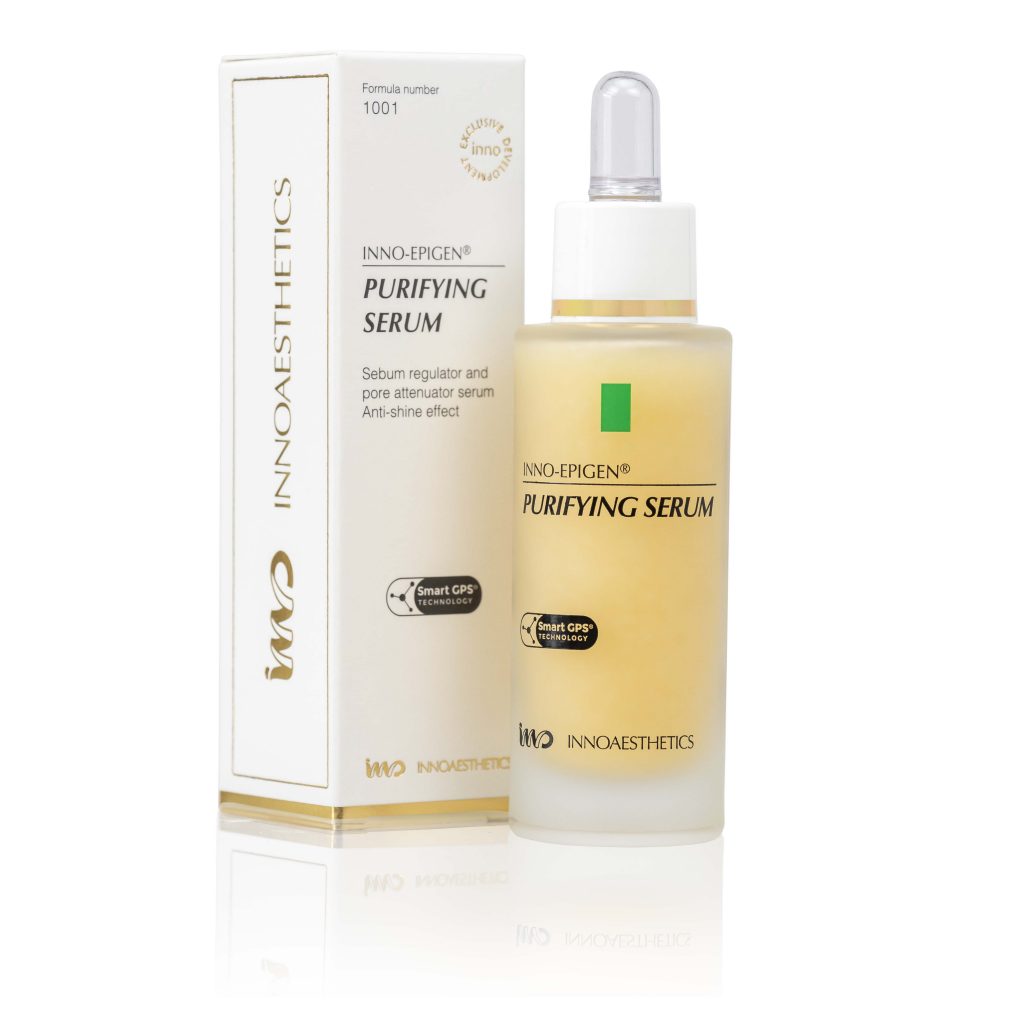 Purifies the skin and attenuates open pores providing an even
and shine-free complexion
• Regulates sebum production.
• Provides a shine-free complexion. • Smooths the skin.
COVERAGE SFP50+ LIGHT / MEDIUM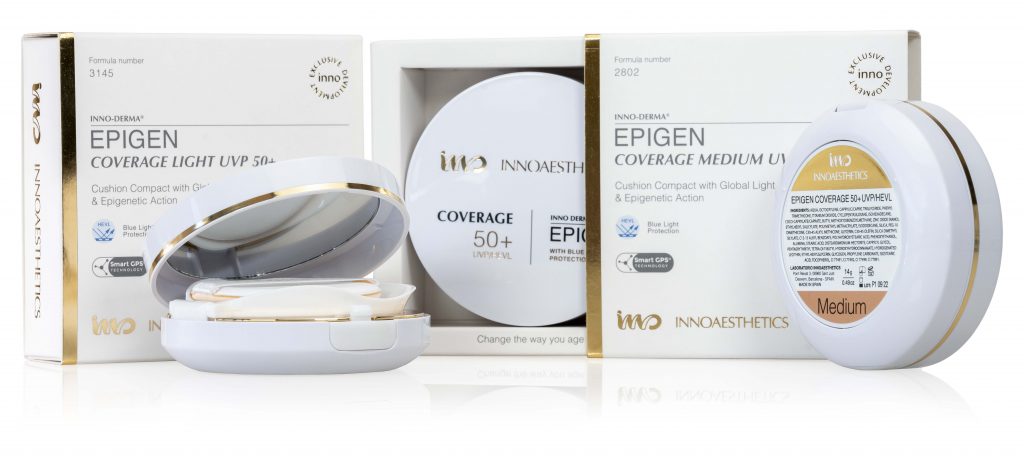 Cushion compact foundation with extreme UV and HEVL protection. Available in two shades, light and medium.
• High UV and HEVL protection. • Prevents skin ageing.
• Enhances skin moisture.
• Attenuates skin imperfections.
BODY CONTOUR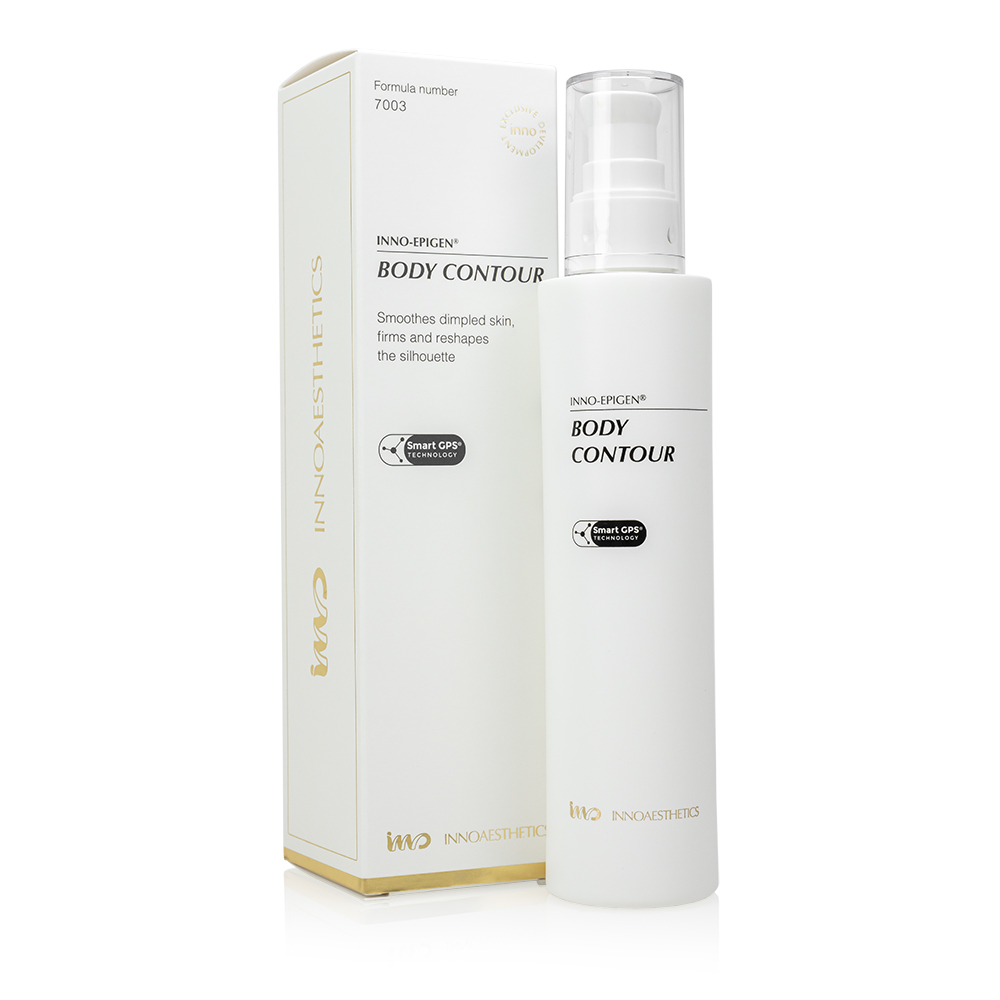 Body slimming, firming and contouring treatment.
• Remodels the body contour.
• Promotes the elimination of toxins.
• Enhances skin firmness and elasticity. • Moisturizes and smooths the skin.