Redness-prone skin overreacts to external stimuli leading to flushing and inflammation. Poor skin microcirculation, a compromised immune system, or family history are risk factors that can lead to skin redness and couperose or rosacea-prone skin.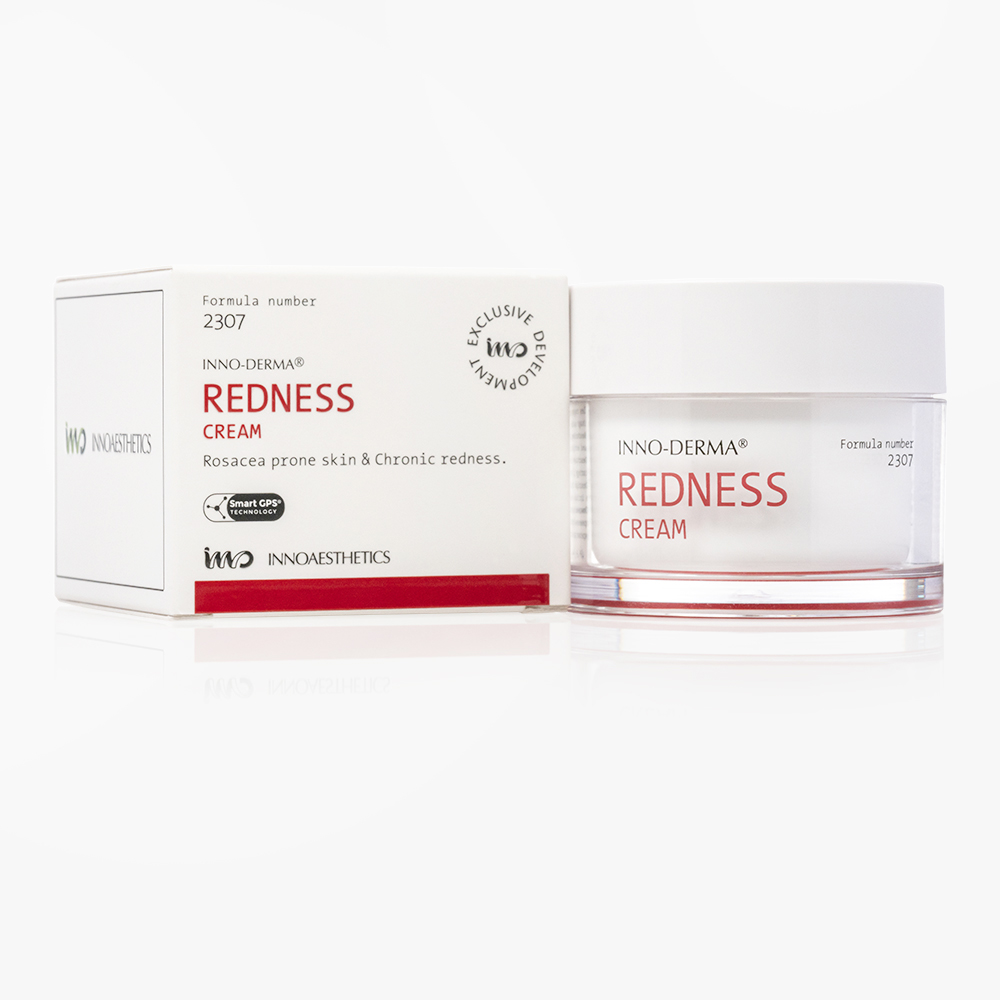 INNO-DERMA®
REDNESS CREAM
Prevents and reduces skin redness and vascular spiders.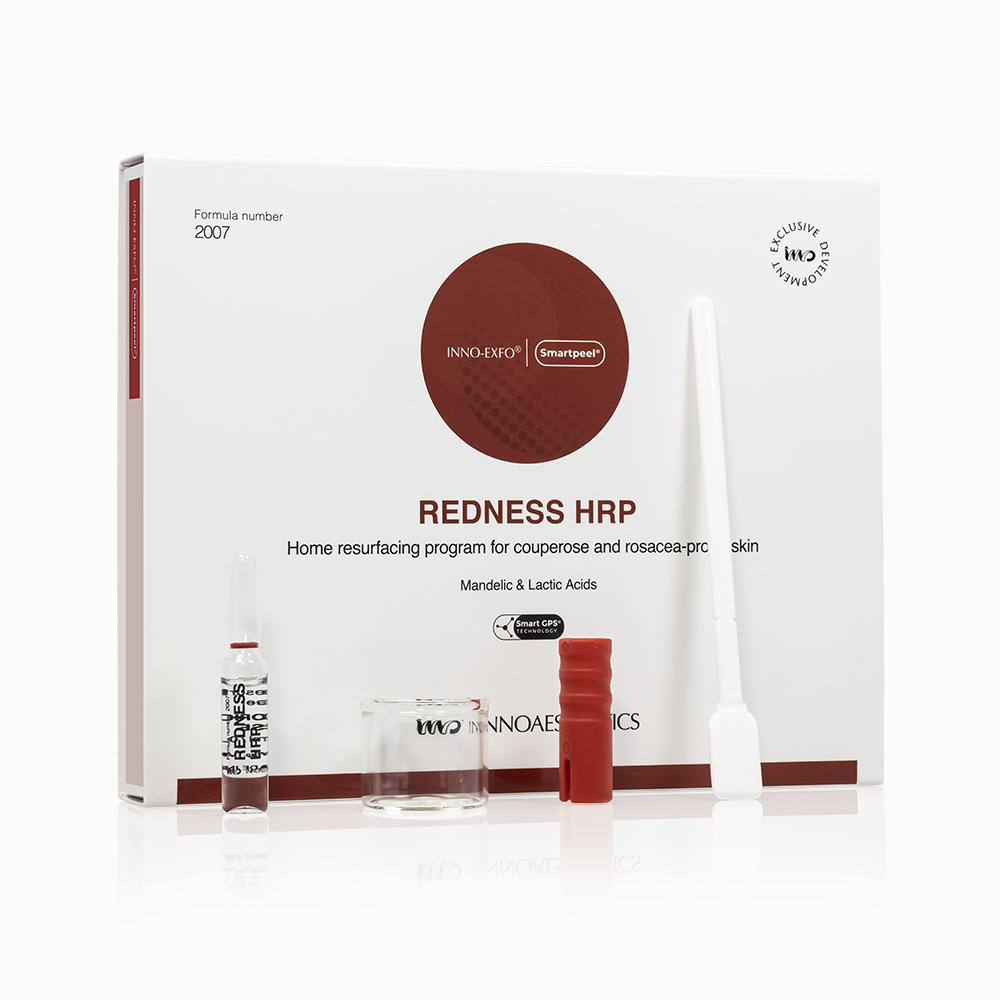 INNO-EXFO®
REDNESS HRP
Resurfacing program for skin redness.
Get in touch for further information
Get in touch for further information